Tools and Training to Target Physician Burnout
Published on Monday October 29, 2018

Florida's Gastro Health is among the fastest-growing GI practices in their state, and needed a healthcare IT partner with a full range of tools to meet their rapidly changing needs. They have been with eClinicalWorks since April 2017, and are already putting many of the EHR's features to work, including eClinicalWorks Scribe, which is making documentation of Progress Notes easier than ever before, giving back valuable minutes and hours to physicians. It's time they can use for family, hobbies, or just recharging after a long day — and it's helping reduce the risk of physician burnout, a critical yet often overlooked factor in the overall quality of today's medicine.
"If we can give better care in a faster, easier, more efficient way, and satisfy all the government requirements and things that are out there, it's less stressful for us."
Dr. James S. Leavitt, president, Gastro Health, Florida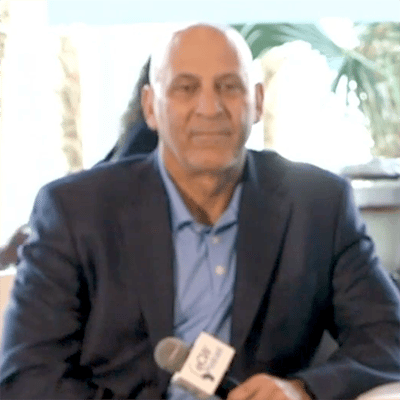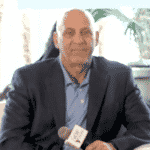 Technologies Targeting Burnout
For Florida's Gastro Health, a busy and fast-growing gastroenterology practice, ever-increasing demands on physicians — including documentation and reporting — have been the inspiration to deploy time-saving technologies, including Kiosk for patient check-in, Patient Portal, apps, and eClinicalWorks Scribe.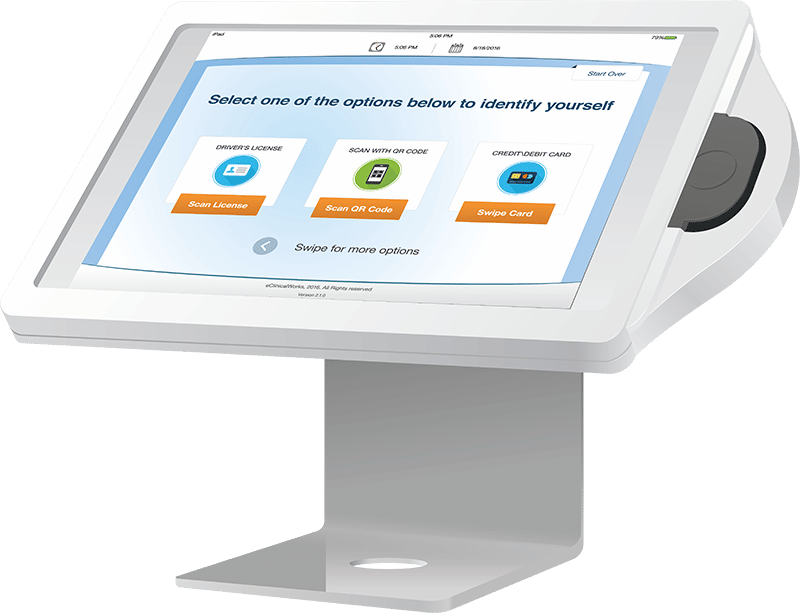 Dr. James S. Leavitt, president of Gastro Health, says that eClinicalWorks Scribe has transformed workflows at his practice, helping him and his fellow physicians regain precious minutes with each encounter, and lower the risk of physician burnout. Progress Notes can now be completed in just minutes, and each provider can use Scribe in the way that is most comfortable for them. Some use Scribe on a desktop computer, completing Progress Notes and other documentation in the office. Many others are recognizing that Scribe is the perfect mobile solution, allowing them to dictate Progress Notes on their phones, whether they are in the office, waiting to pick up a child, or at home after work. Physicians at Gastro Health and elsewhere are saving time that they can now spend with family, pursuing their hobbies, or just recharging after a long day at the office.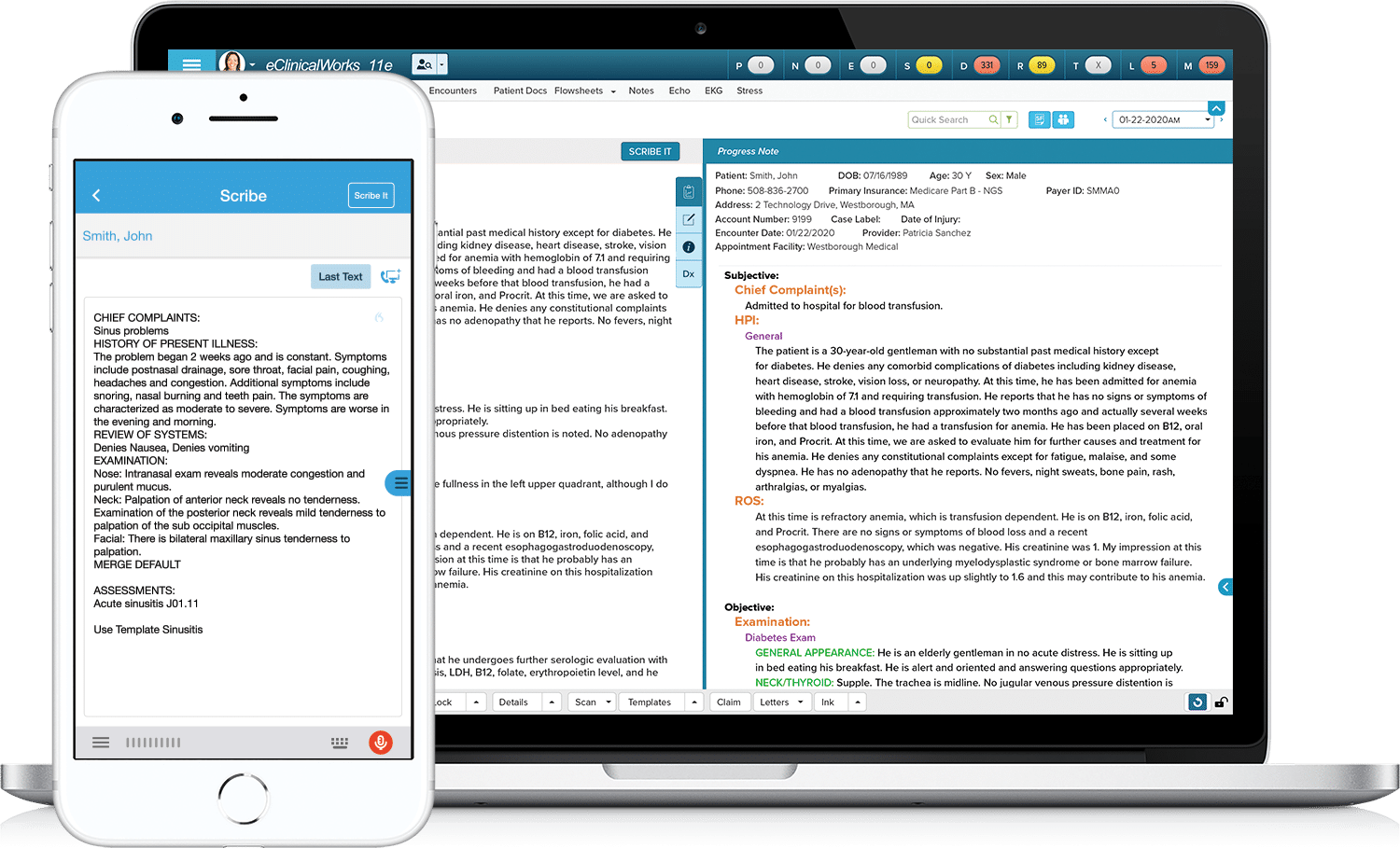 Maximizing the Power of eClinicalWorks
Gastro Health sent 18 people to the 2018 eClinicalWorks National Conference, and developed a strategy to learn as much as possible about the many options available to them in the eClinicalWorks EHR. Dr. Leavitt points out that what many practices do not recognize is that the tools to optimize their day-to-day performance are already in their hands — requiring only that they learn how they work and train their staff in how to proceed.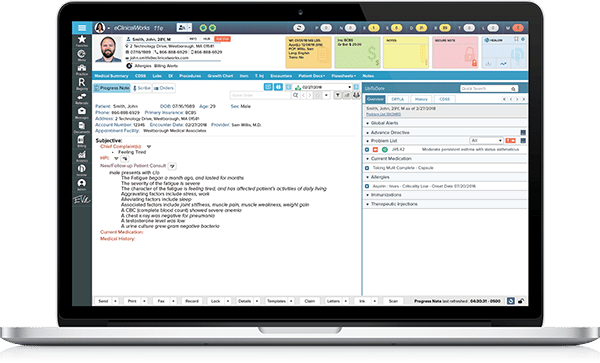 Shankar Samlal: This is eClinicalWorks Podcast session. My name is Shankar Samlal, and today I have the pleasure of speaking with Dr. Leavitt from Gastro Health. Of course, before I begin I'll go ahead and tell you a little bit about, you know, our sponsors, because we couldn't be here without their support. So, I would like to thank the Elite and Platinum sponsors, specifically Surescripts, which will be in Booth 723, and is presenting this afternoon at 2:00 PM about Surescripts EHR integration, electronic prior authorization, and Santovia EBSCO, located in Booth 711. They're also going to be presenting this afternoon at 3:15 PM about the Surescripts EHR integrated electronic prior authorization. All sessions will be in Tennessee B. Now, with that being said, it's my great pleasure to go ahead and introduce Dr. Leavitt. Dr. Leavitt, if you would just tell us a little bit about yourself and your practice, and what you guys do?
Dr. James S. Leavitt: Sure, I'm a gastroenterologist in Miami. I started practice a long time ago, in 1980. And we're a very large GI group. I say GI group, but we're actually a platform group to deliver gastrointestinal care. So we have about 120 physicians in 50+ locations. We'll be in multiple states within the next few months. And we're growing rapidly. So, we have gastroenterologists, adult and pediatric gastroenterologists, colorectal surgeons, radiology, pathology, infusion, a whole suite of — and surgical centers — everything we need to deliver gastrointestinal care in an outpatient setting.
Samlal: How many providers are in your organization?
Leavitt: 120 right now.
Samlal: Did you say 120?!
Leavitt: Yes. About two years ago we were 47, so we're growing rapidly.
Samlal: That's excellent. And what's your role in the organization?
Leavitt: So, I'm the president of the organization, and the chief clinical officer.
Samlal: Excellent. Now, tell us, for those of us here, what is your experience with EHRs in the past and, specifically, how long have you been with eClinicalWorks?
Leavitt: So, we started actually, we were pretty early adopters of EHR. We started with an EHR in 2003. So we've been on an EHR for a long time. We originally were on a GI-specific one, and we just changed to eCW — and we went live in April 2017.
Samlal: That's amazing. So, just over a year now. Now, tell us, what specific tools have you been using from eClinicalWorks in terms of the suite of tools that are offered?
Leavitt: Well, we're trying to use more and more. So, initially, when we went live — I mean, one of the reasons, we were growing rapidly. We needed something that was flexible and scalable, so we knew we had to change. So, the flexibility of eCW, the scalability of eCW, the fact that we're more than just a group of gastroenterologists, that we have multiple specialties. So, we needed something that could fit everyone's needs. So that's what we were looking for. And we were looking for something that thought about patient care in the future, and how we would drive patient care, and that would fit our, sort of, core beliefs, which is provide outstanding medical care and an exceptional healthcare experience. So, that resonated when we saw what eCW could do as far as contacting the patient, making the experience better, deliver better care, futuristic thoughts about really driving clinical service lines and outcomes. And so we try to use as much as we can. In the beginning, we were just trying to use it, and implement it!
Samlal: That's right!
Leavitt: The implementation is not the end, it's the beginning of the journey. So, I think we got to the implementation phase, and now we're trying to create the Gastro Health way, and the Gastro Health experience for our patients. So, we're on the next phase. We're already using a lot of the app, you know, the healow app, the Portal. We're going to start using some Population Health stuff. We use Scribe now. And so we're starting to use the more advanced features now, once we've got the implementation in.
Samlal: That's fantastic. And I know that in Girish's Keynote, which was yesterday, he actually showcased a very important fact was to talk about or address physician burnout. So, physician burnout is something that might have slipped under the radar in terms of topics that usually get a spotlight on it, but what are your thoughts and actually, your video was featured as a part of the Keynote. So, tell us a little bit about, as a provider and as the president of the organization, where do you see that fit into the equation, and how are you folks kind of combating, to put the focus back on patients?
Leavitt: Yeah, so there's a lot being put on physicians. It's not just the physician care, it's documentation, it's Meaningful Use, it's MIPS, it's all this stuff that we have to do, and we spend more and more time going through processes and clicks, and not providing care. We became physicians to provide great care to patients, and a lot of our time is now being spent, or was being spent, doing something else. So, it's not just — EMRs aren't just about creating a Note, it's about getting better care. And so how can we do this is a way that allows us — it's not a barrier to care, it allows us to give better care? And if we can give better care in a faster, easier, more efficient way, and satisfy all the government requirements and things that are out there, it's less stressful for us. So, we don't want these EMRs to be barriers, we don't want these regulations to be barriers, we want to be able to provide all these things in a way and in a setting that we can do it with less stress, less work, so we can concentrate on the patient, which should be what this is all about.
Samlal: Absolutely. And in your personal experience — and, of course, with the experience that you've had — do you find yourself actually getting to that goal, where you're able to go ahead and use the software. And again, it's always a continued experience, it's not something that you can ever stop learning. And this is kind of what this Conference facilitates. So, so far — and I know it's only been Day 1 and a little bit of today — what's been your experience like in terms of being able to harness this information, and if you have a plan to actually go to your practice and kind of disburse information that's gathered here?
Leavitt: Well, we had a strategy coming in. We developed a whole strategy about what did we want to learn. We knew what the products are. We had a whole strategy, who was going to learn what, go to what classes. Every day after — so, like, we had the meeting yesterday, afterwards we all met in a room, and what did we learn? And we're putting this all together. And we're going to go back at the end of every day we'll do that, and then we're going to go back and re-strategize and restructure: OK, what are our priorities? What do we want to put in first? You want to put in everything, but you can't do everything at the same time!
Samlal: That's right.
Leavitt: So, what do we want to do first? What do we want to do second? What are the high priorities? So, this meeting is critical to us to help us develop our roadmap of what we want to do. And it's also great to be able to see what we can glimpse and anticipate for the future, so that we can say, "OK, we can't do it now, but it's coming. Where's it going to fit into our roadmap next year?"
Samlal: Yeah, absolutely. And that's a really important point that you hit on. Because, I mean, we've been around for 19 years now. We have customers that span way back, and even for practices that I speak to today, they love using the software, but what often goes unrecognized is the fact that we have features built into the system to go ahead and help optimize the practice performance. And sometimes, if you're kind of more preoccupied with your day to day, they don't really get a chance to get their head up and actually see the software and its capabilities.
Leavitt: And the other part is for us, I notice is, well, we have 18 people here, three physicians, 15 non-physicians. It gets everyone excited. We go back energized, ready to work and do cool stuff.
Samlal: That's really important. So, not only being able to gather the information, but having a plan in place to go ahead and implement what's been learned, and actually execute that. And that's, you know, equally if not more important than just the information-gathering phase. So, is it safe to say this is your first users' Conference?
Leavitt: This is actually our third users' Conference. We went to the first users' Conference before we signed the contract. We wanted to see what this is about, and meet other people who were using it. Last year we went, we had been on it in April, and we went in October. We were just, you know, we got our head above water and we could sort of see what was out there. And I think this year, every year we go, as we know more about the product, we actually learn more, and it becomes even more useful every time we come here.
Samlal: That is excellent. One part of this is being able to go to the 115 sessions that are being offered. Another part of the equation, of course, is an organization of your size, in Florida, your specialty, you want to be able to go ahead and network. Have you been able to use this even as a platform to connect with other physicians, practices, etc.?
Leavitt: Absolutely. So, networking even at a breakfast. I sat at a table, and I was talking with someone who is the administrator at a practice in Dallas, and I learned three cool new things that I'm going to take back from that person.
Samlal: That's excellent. And that's really one of the focuses, to make sure and facilitate groups to meet, exchange ideas. That's the only way that you're really able to get these intangible things that are not just coming straight from sessions. Now, if you're here for the third time, you know what's going to happen tonight!
Leavitt: Oh boy. I have to go back and take a nap.
Samlal: That sounds like a safe plan, Dr. Leavitt! Really, it was my deep pleasure and honor to go ahead and have you up here on stage today. I want to make sure for all of you listening out there, to go ahead and get some great information. This is just a sample of a podcast, but you're able to go ahead and find the eClinicalWorks Podcast on YouTube, iTunes, as well as my.eclinicalworks.com. My name is Shankar Samlal, I'm joined by Dr. Leavitt, and from both of us, thank you very much for your time. Have a great Conference, guys!
Leavitt: Thank you.