Transform Your Practice with the PGM Dashboard
Published on Thursday, September 14, 2023
Discover the power of the eClinicalWorks® Practice Growth Management (PGM) Dashboard in our latest episode. Join our guest, Cyril Thomas, as he discusses the importance of growth strategies for medical practices and how the PGM Dashboard can help you achieve your goals. Gain insights on key performance indicators (KPIs) for front, mid, and back-office operations, and learn how to leverage these metrics to make data-driven decisions for your practice.
"This dashboard is free of charge and it's eye-opening. It has been a game-changing feature for us to go onsite or work remotely with clients because it has analysis of KPIs."
Cyril Thomas, Business Development Manager, eClinicalWorks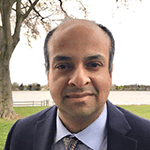 Practice Growth Management (PGM) Dashboard
Business intelligence technology can guide practices' decision-making, promote efficiency, and identify growth opportunities. With Practice Growth Management, eClinicalWorks business development managers can help your practice measure success against key growth benchmarks, including higher patient and physician satisfaction, improved Revenue Cycle Management (RCM), more robust Patient Engagement, higher patient retention, and increased delivery of post-visit care services.