Using Technology to Better Serve Patients
Published on Tuesday, March 16, 2021
At Lighthouse Family Medicine in Colleyville, Texas, Dr. Kenneth LeCroy and colleagues are using eClinicalWorks® and healow® to keep up with patient volumes and improve satisfaction. They are engaging patients through eClinicalMessenger® and blast emails, including letting them know where they can get COVID-19 vaccines. eClinicalWorks Scribe® has made mobile documentation a breeze, and Kiosk means better previsit planning and an end to the clipboard questionnaires dreaded by patients and providers alike!
"We deal with about 1,000, a million, or an infinite number of stories. That's the heart of medicine and that's why we went into this — so we really can learn patients' stories. And eClinicalWorks really is the superior product for that."
Kenneth LeCroy, M.D., Lighthouse Family Medicine, Colleyville, Texas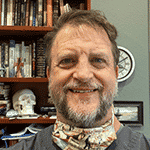 eClinicalWorks Scribe allows providers to generate accurate and comprehensive Progress Notes. Partnering with speech-to-text software, providers can complete documentation using eClinicalWorks, eClinicalTouch®, or eClinicalMobile®. Providers may dictate patient narratives or type them directly into a text box, and Scribe then places that text in the appropriate sections of the Progress Note.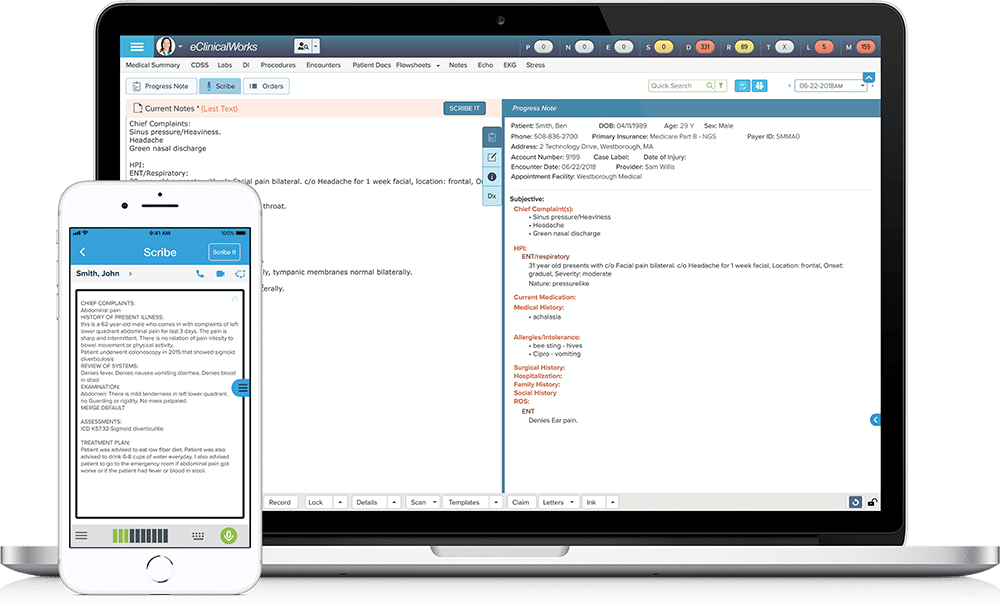 eClinicalMessenger campaigns target patients who can benefit from additional health reminders. Improved outreach means enhanced patient care and higher patient satisfaction. From simple appointment reminders and flu and vaccine campaigns to post-visit surveys and birthday greetings, eClinicalMessenger offers dozens of ways to more effectively engage your patients.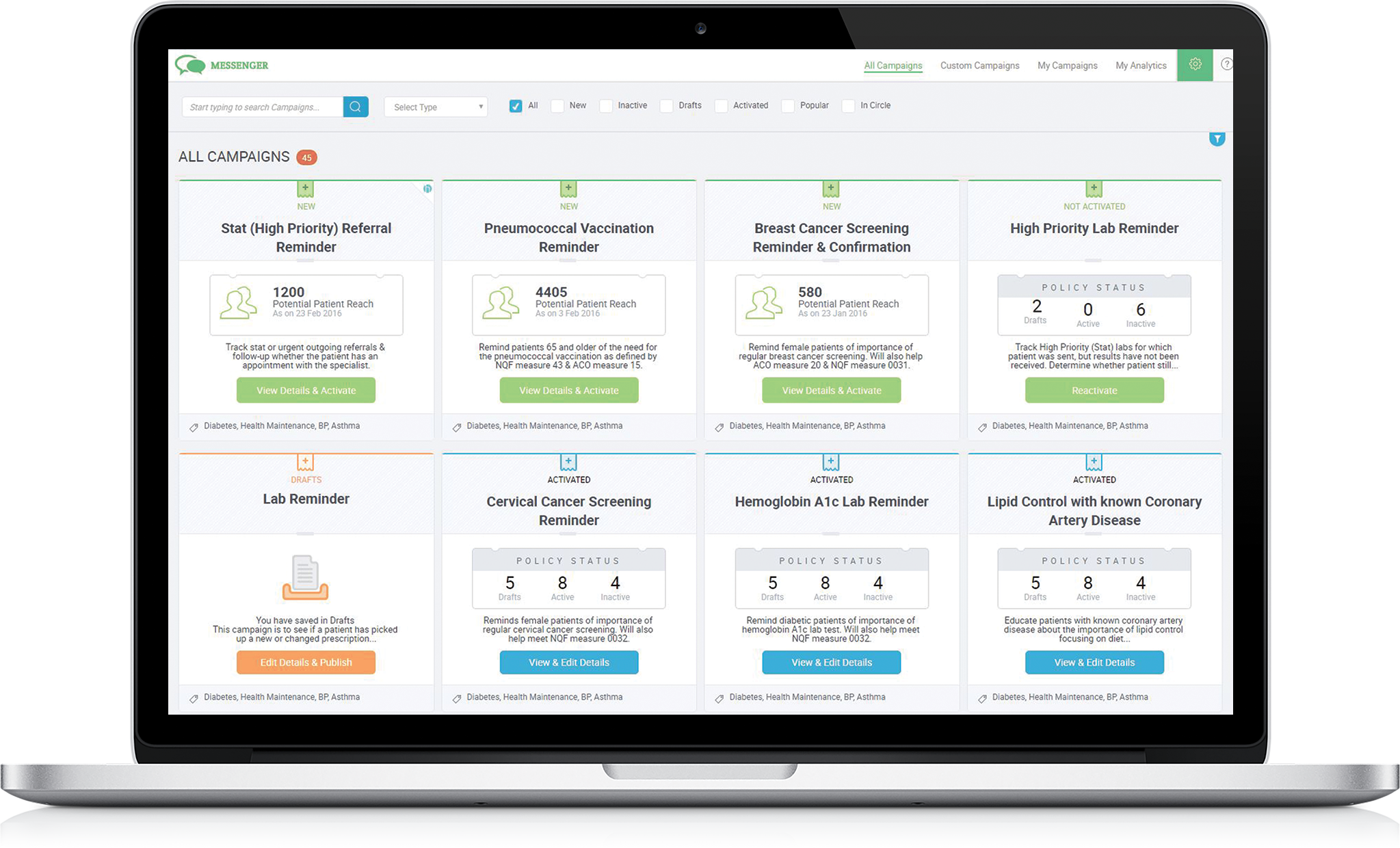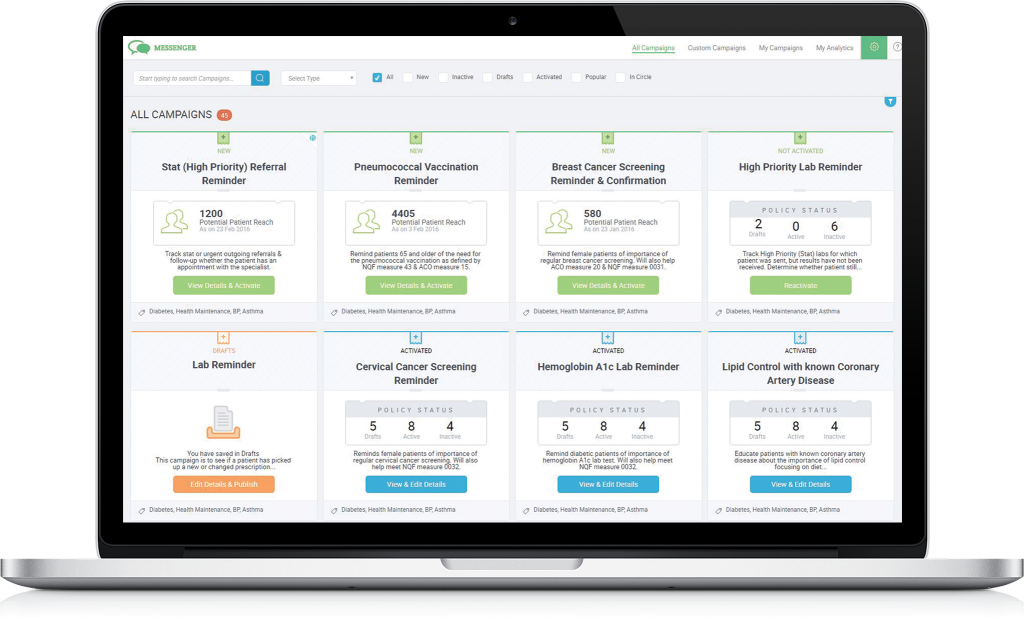 Kiosk allows your patients to check in for their appointments with ease, confirm insurance information, and answer questionnaires electronically — doing away with those annoying paper forms. Kiosk links patients' information directly with the EHR, making for a faster and smoother previsit process that leaves front-office staff with more time to answer calls and assist with direct patient care.