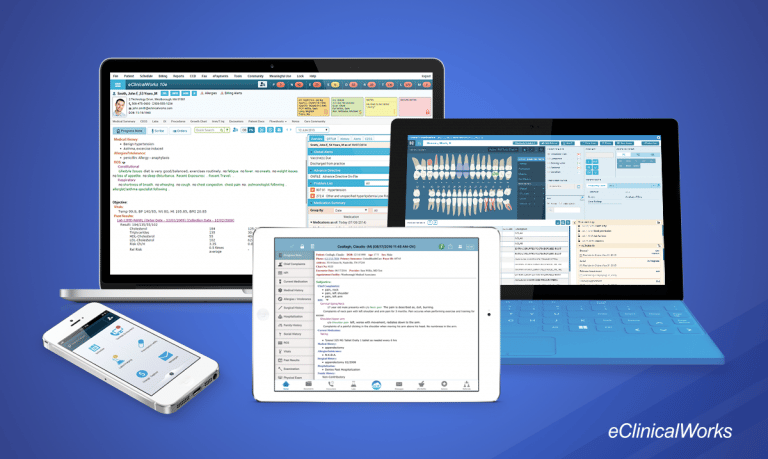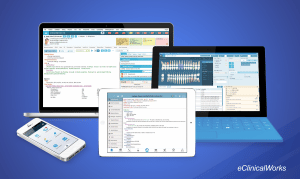 Serving 25 Million Americans, Community Health Centers Encourage Healthier Communities
Westborough, Mass.—August 14, 2017—eClinicalWorks®, a leader in healthcare IT solutions, announces that it is a proud supporter of National Health Center Week (NHCW), which aims to inform the American public, state and federal policymakers, and the media about the nation's 1,200+ community, migrant and homeless health centers. This year's theme is "Celebrating America's Health Centers: The Key to Healthier Communities" and to further demonstrate our support and commitment, we are proud to be a sponsor of National Health Center Week.
"Health Centers are vital for providing medical services to underserved populations," said Rick Diaz, HealthNet's President/CEO. "At HealthNet, we are dedicated to improving lives with compassionate healthcare and support services, regardless of ability to pay. We are honored to celebrate the accomplishments of America's Health Centers during NHCW."
Over 700 health centers nationwide utilize eClinicalWorks technologies to deliver affordable, evidence-based care to effectively treat patients across settings. Community Health Centers serve more than 25 million Americans, and eClinicalWorks takes pride in making a dramatic impact in traditionally underserved communities. The eClinicalWorks cloud-based 10e EHR solution provides health centers with the only software that includes an Electronic Medical Record, Electronic Dental Record, and behavioral health module. Together, they provide a comprehensive community care record fully integrated with each patient's records. To date, nine health center customers have been awarded the HIMSS Davies Award for outstanding achievement in substantially improving patient outcomes and value, while utilizing eClinicalWorks technology. 
"As a non-profit FQHC that serves Central Florida, we realize the importance of raising awareness and celebrating NHCW," Margaret Brennan, CEO of Community Health Centers, Inc. "Health centers are the backbone of our country's diverse populations. Community Health Centers, Inc. is committed to providing high-quality, outcome-based healthcare to our patients and to implementing the necessary tools in order to achieve that goal."
NHCW events are scheduled across the country, including health fairs, visits by members of Congress and state officials to local health centers, press conferences, back-to-school drives, community breakfasts, patient appreciation events, free health screenings and dental cleanings, and much more.
To learn more about NHCW and the list of events please visit:
"eClinicalWorks is proud supporter of National Health Center Week," stated Girish Navani, CEO and co-founder of eClinicalWorks. "eClinicalWorks has developed strong partnerships and continued collaboration with a variety of health centers and are committed to providing evidence-based care to medically underserved populations."
About eClinicalWorks
eClinicalWorks® is a privately held leader in healthcare IT solutions. With more than 125,000 physicians and nurse practitioners using its solutions, customers include ACOs, physician practices, hospitals, community health centers, departments of health, and convenient care clinics. During the past eight years, 16 eClinicalWorks customers have received the prestigious HIMSS Davies Award, honoring excellence in Electronic Health Record implementation. The company is second largest in the country for e-prescribing. Based in Westborough, Mass., eClinicalWorks has additional offices in Austin, New York City, Chicago, California, Georgia, London, India, and Dubai. For more information, please visit www.eclinicalworks.com, Facebook, Twitter, or call 866-888-6929.