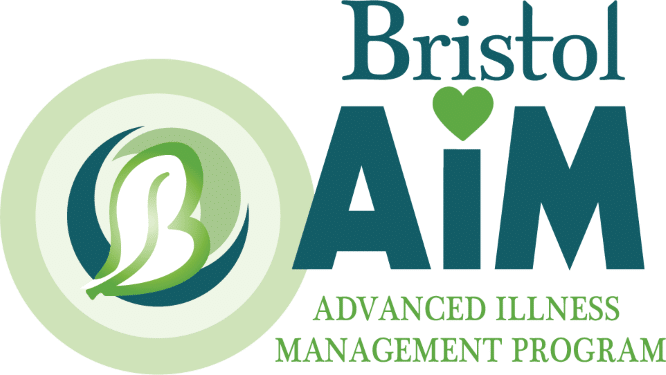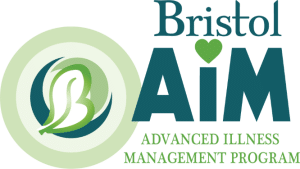 Bristol AIM deploys eClinicalWorks for enhanced care across 26 locations in 9 states
WESTBOROUGH, MA.—March 14, 2023— eClinicalWorks®, the largest ambulatory cloud EHR, today announced that Bristol Advanced Illness Management (AIM),a specialty palliative care and chronic care management practice, selected eClinicalWorks and healow to leverage tools such as PRISMA, the industry's first health information search engine and Scribe, AI-driven speech-to-text technology, which reduces physician burnout and improves practice efficiency. Bristol AIM chose eClinicalWorks and healow to help the practice provide reliable care that meets the unique needs of their patients — such as symptom management and Goal of Care discussion— at any moment, in any location.

"Given the flexibility required to meet palliative care patients in their current care settings, we needed a solution that combined patient documentation, outcome data for payer markets and data reporting all in one place that could be easily accessible." said Brandy Pratt, president of advanced illness management at Bristol. "eClinicalWorks Scribe and PRISMA provide an efficient way to document patient encounters and capture the full scope of our patient's history so that our time spent with patients is maximized when we travel to them."

Bristol AIM provides interdisciplinary care with a team of physicians, nurse practitioners and social workers who travel to their patients and develop detailed care plans to address quality of life and the dynamic needs of patients and their caregivers. With eClinicalWorks' solutions, Bristol AIM's team will have access to:
Scribe, an AI-driven speech-to-text technology that gives providers the flexibility they need to generate comprehensive Progress Notes anytime, anywhere. Scribe saves time and lets providers focus on patients.
PRISMA, the industry's first health information search engine, which aggregates information from primary care providers, urgent care centers, hospitals, specialists to create a searchable, timeline view of a patient's health history.
Revenue Cycle Management, which provides real-time status claim updates, tools for reporting data and analytics and monitors for Key Performance Indicators.

"Palliative care ensures patients receive high-quality medical care and advanced care planning while in the comfort of their own homes with the support of their families or caregivers. Bristol AIM provides important, comprehensive, and dynamic care at the right time, helping patients navigate challenging times," said Girish Navani, CEO and cofounder of eClinicalWorks. "We're excited to see Bristol AIM implement eClinicalWorks and healow into their operations, so they can continue to provide for their many patients across 9 states and focus on expanding even further."

About Bristol AIM
Our programs provide Palliative Care and Chronic Care Management designed to meet the complex and dynamic needs of our patients and their families/caregivers. Our program is a truly interdisciplinary approach utilizing Physicians, Nurse Practitioners, Licensed Clinical Social Workers with Support from community partners in Home Health and Hospice. Our providers develop a detailed plan of care designed to address symptom control, pain management, quality of life, and Advanced Care Planning. Home Health, Durable Medical Equipment, and other therapies can be brought to bear for optimal palliation. For more information, visit www.bristolaim.com.

About eClinicalWorks
eClinicalWorks was founded in 1999 to help digitize paper charts for ambulatory practices. Today, eClinicalWorks leads the nation in innovation with cloud-based solutions for Electronic Health Records and Practice Management. In addition, we help ambulatory practices, specialists, health centers, urgent care facilities, and hospital systems manage their revenue cycle, patient relationships, and Population Health initiatives. More than 150,000 physicians and 850,000 medical professionals rely upon the power and scalability of the eCW Cloud for flexible clinical documentation, better front-office workflows, and more efficient billing driven by Robotic Process Automation. We combine innovation, leading-edge technology, and a commitment to patient safety to enable practices to grow and thrive amid the challenges of 21st-century healthcare. For more information, visit www.eclinicalworks.com, follow us on Facebook and Twitter, or call (866) 888-6929.

About healow
healow is a comprehensive, EHR-agnostic, cloud-based platform for patients, practices, payers, hospitals, and health systems. healow provides Patient Relationship Management, clinical and payer insights, and state-of-the-art interoperability solutions. The PRISMA health information search engine gathers patient records from other EHRs and helps providers focus on the most clinically relevant information at the point of care. healow's Population Health Management tools, including Remote Patient Monitoring, provide real-time data to deepen understanding of patient populations. And healow Insights automates the bidirectional exchange of data between health plans and providers to improve scores on quality measures, help control costs, and promote better medical outcomes. Learn more at www.healow.com.