eClinicalWorks Blog Details
Day 3 of the 2015 National Conference
eClinicalWorks
---
Today was our final full day of the National Conference. We hope you're enjoying this time as much as us. Our legendary Saturday Night party was incredible — from the band to the dueling pianos, there was music for everyone.

Today's sessions included eClinicalWorks Payer Outcomes – Bridging the Gap Between Payers and Providers, Effective Patient Communication Strategies Using Messenger, eClin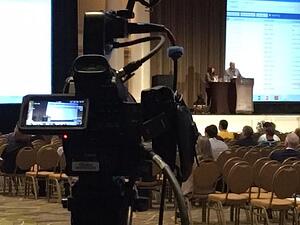 icalWorks Mobile 5.0 – Healthcare on the Go. Along with these sessions, attendees took advantage of hands-on-training for topics including eClinicalTouch, eBO, Scribe and eClinicalWorks Dental Module Workflow.
---
Our Social Media Wall has created quite the conversation. Everyone has been thrilled to see their tweets and photos displayed, especially ones from the party. In the Podcast booth, three shows occurred on a variety of topics in front of a live audience. People were taking pictures as well as discovering how they could be guests on future Podcasts. The Podcast team also had the opportunity to listen to and record some wonderful testimonials from our attendees. We hope you had the opportunity to watch them at the conference.
Various prizes were awarded to our attendees today for tweeting, answering Podcast questions, posting pictures and more. Fabulous prizes were given, so congratulations to our winners and thank you for joining the conversation.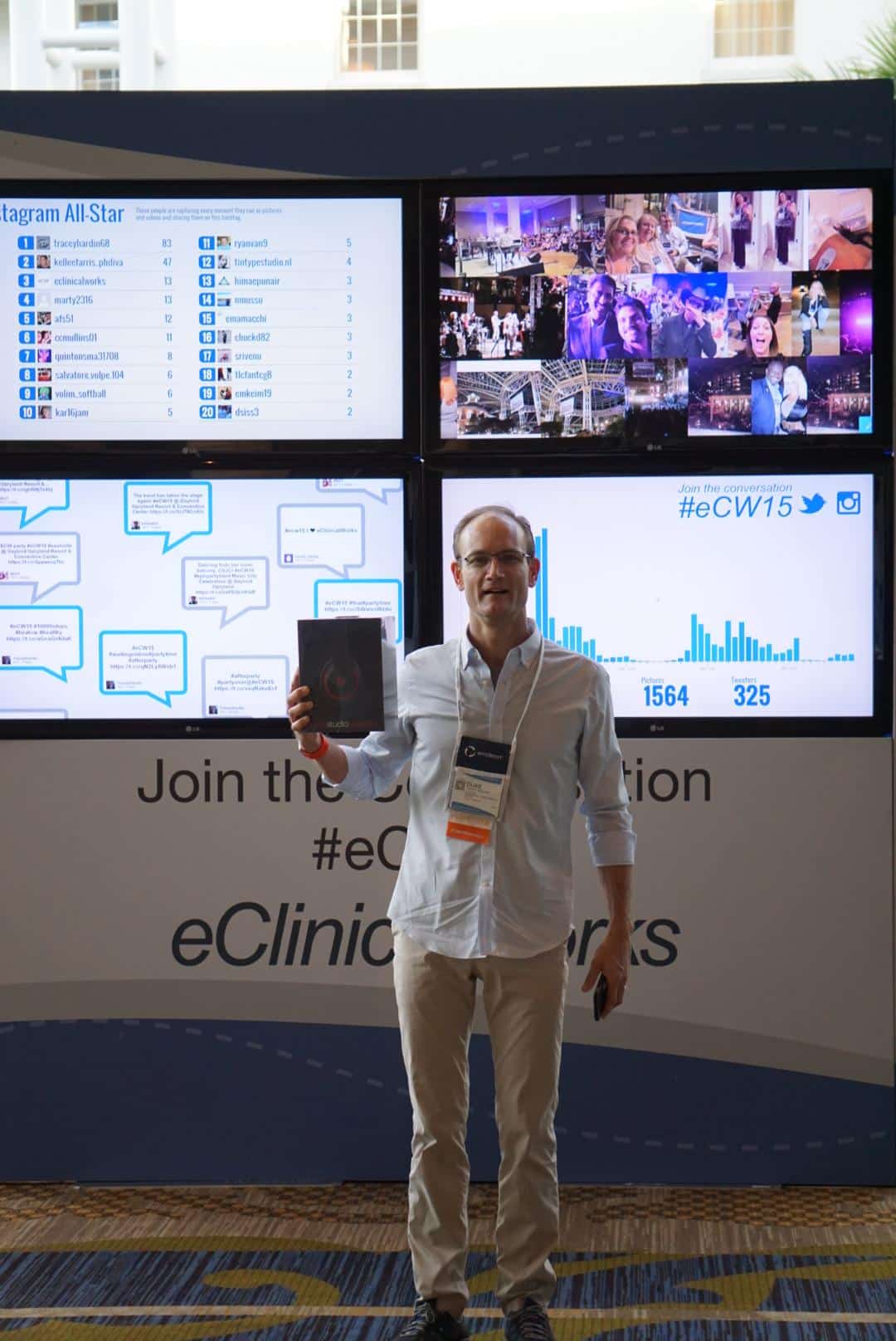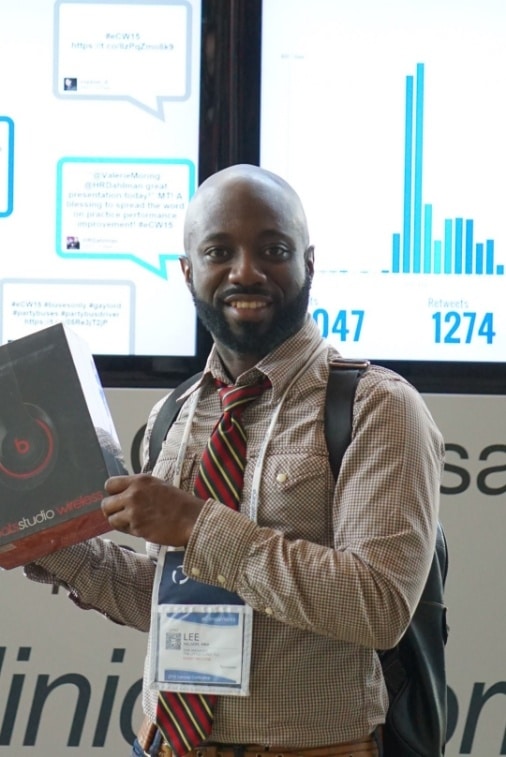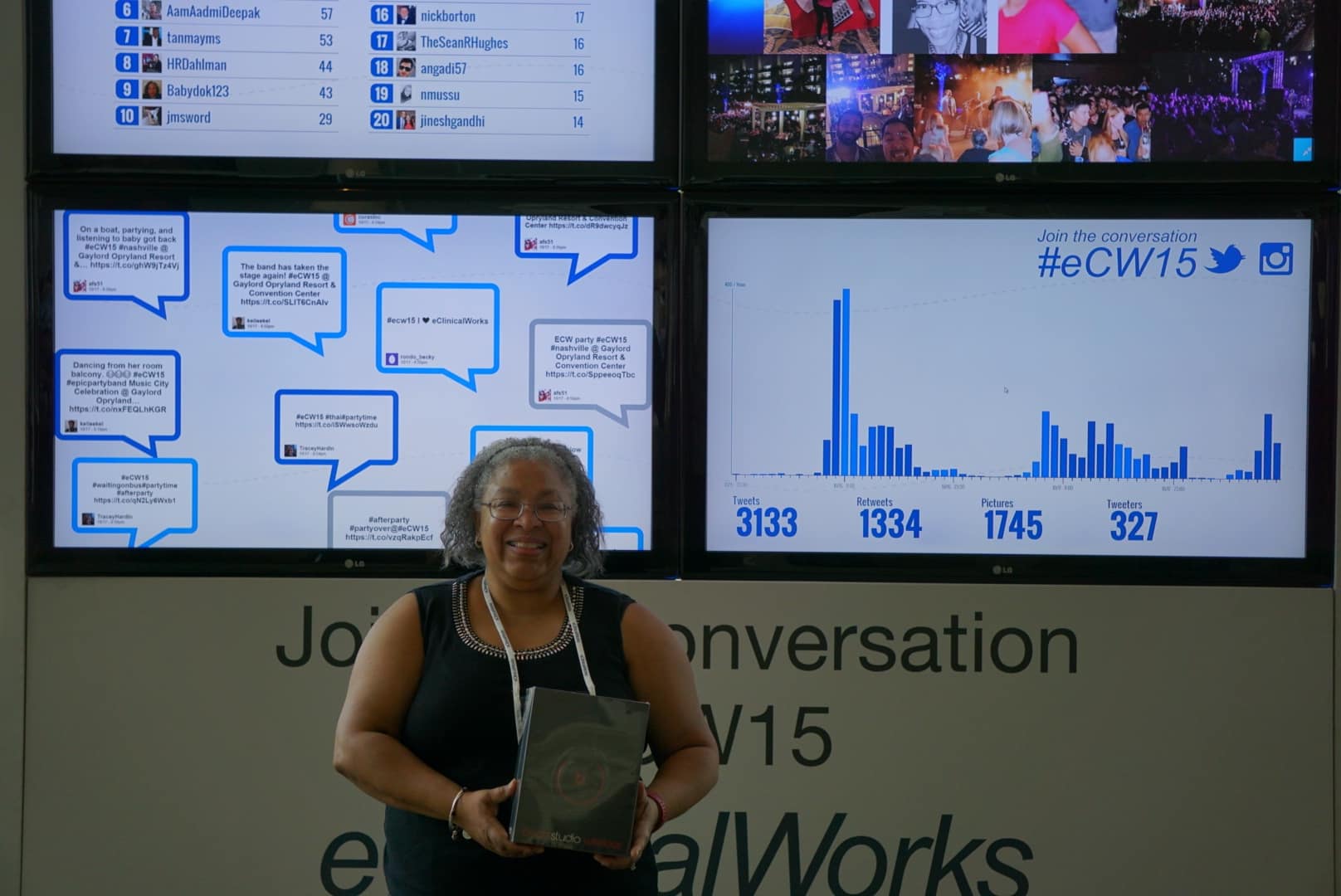 The eClinicalWorks Charity initiative was such a hit! The jackets received with donations are already being worn, and knowing the money spent was going to foundations such as Make-a-Wish® and The Ronald McDonald House Charities® made it that much more worthwhile. Thank you for your generosity.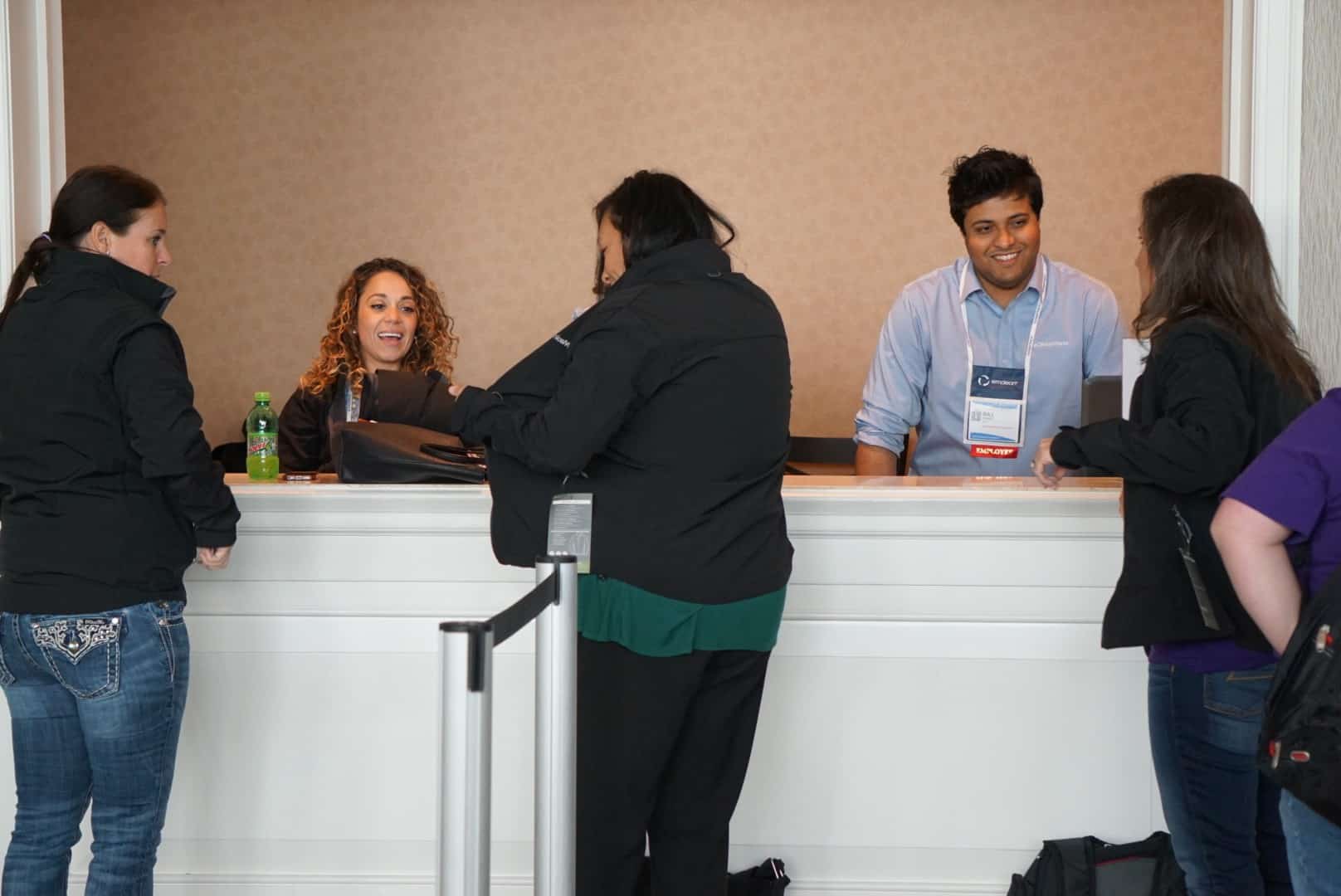 ---
The National Conference concludes tomorrow with a half day, a great opportunity to receive hands-on training, support and visit our exhibit hall. If you haven't already, pay a visit to eCW Central and all of the sponsors who joined us this year.
What has been your favorite session today? Tweet at us using hashtag #eCW15.
---