eClinicalWorks Blog Details
Day 2 Recap of the 2015 National Conference
eClinicalWorks
---
Day 2 of the 2015 National Conference was busy day as attendees took in a wide variety of sessions, providing the opportunity to learn all of the exciting developments. Our much anticipated 10e session was held today, along with ICD-10: The Good, The Bad, and The Ugly, Population Health for ACOs: Bridging the Gaps between Patient and Care, and so many more.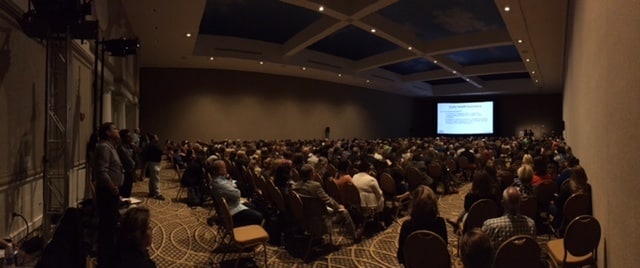 Throughout the day, clients flooded the support and training room and many attended their own hands-on training courses. We also had a total of three podcasts that were filmed – ICD-10, our Patient Portal in Spanish and managing hypertension. Two of these were LIVE streamed, which we hope you were able to attend! Our exhibit hall was jam packed with clients interested in population health, 10e and, of course, our many partners. Employees, sponsors and attendees all enjoyed Mexican cuisine for lunch.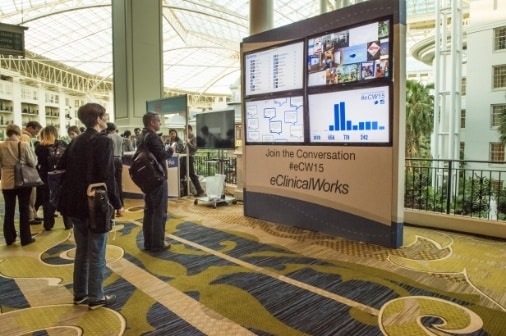 Our Social Media Wall has been such a hit. Almost 2500 Tweets so far and we still have a lot of conference to go. We encourage you to continue the conversation!
---
As the day came to an end, clients and employees were excited for our Music City Celebration. Party-goers enjoyed a variety of food and drinks. There were also various music options to listen to; we had live rock, hip hop, country music and even dueling pianos! Our own band helped provide entertainment; conveniently named eCW Live! We hope you enjoyed the night.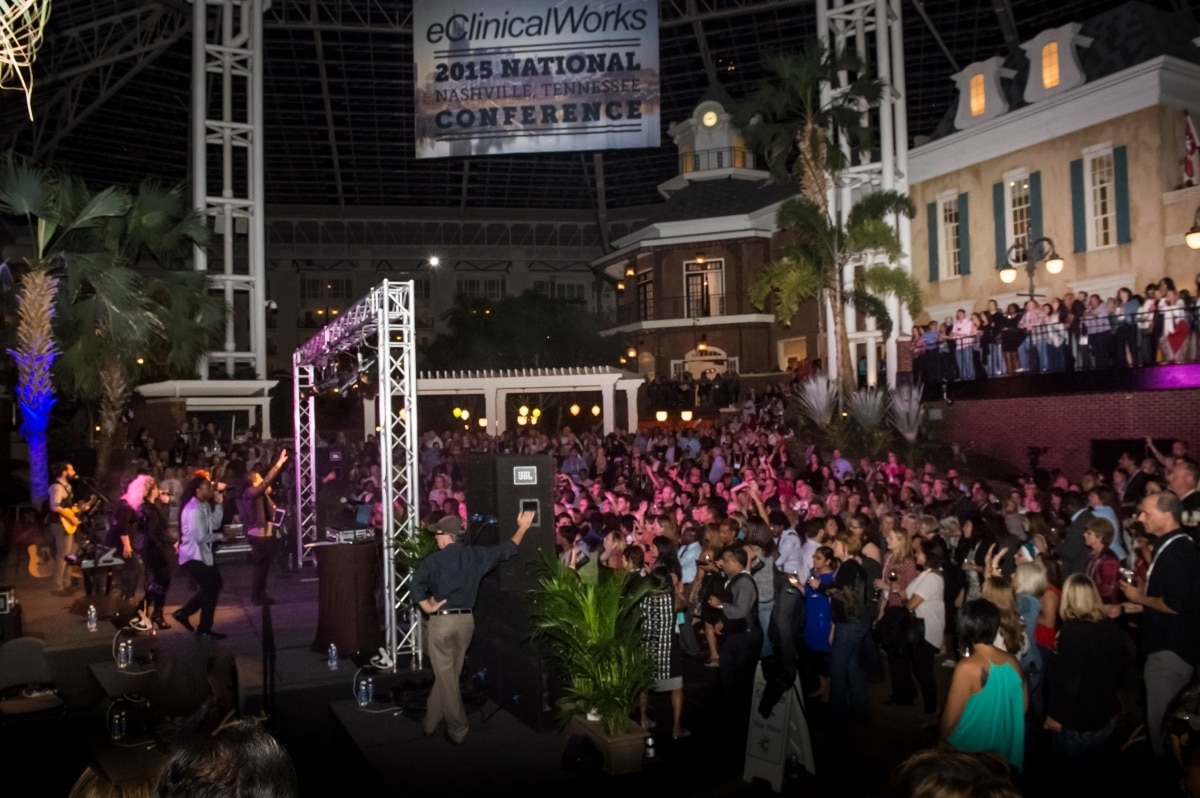 ---
Less than two days left! How will you use them?