eClinicalWorks Blog Details
Day 2: Time to Complete Your Healthcare IT Campaigns
eClinicalWorks

Combining technology and new thinking to achieve excellence
Day 2 of the National Conference is always a critical time. With the excitement of the opening day's Keynote Address over and your return home still on the other side of another Florida sunrise, what attendees do on Day 2 is key to answering the question of whether they will make progress toward their healthcare goals.
Saturday is the day to rally your team, ready your questions, and explore the Conference space in search of knowledge and answers to make sure you are on track to implementing the new technologies and thinking needed to revamp your practice.
Only time will tell whether participants in the 2022 eClinicalWorks and healow National Conference made the right investments in time and energy to get those answers, but one thing was clear — the opportunity was there!
PRISMA: At the heart of a cloud-first company
The evolution of eClinicalWorks to a cloud-first company was a major theme on Friday, and the eClinicalWorks Podcast picked up on that theme Saturday morning with a session on healow Insights PRISMA.
Podcast host Brian Saal spoke with Ernst Beausejour, a former eCW employee now with Prima CARE, a medical practice with more than a dozen locations in Southeastern Massachusetts.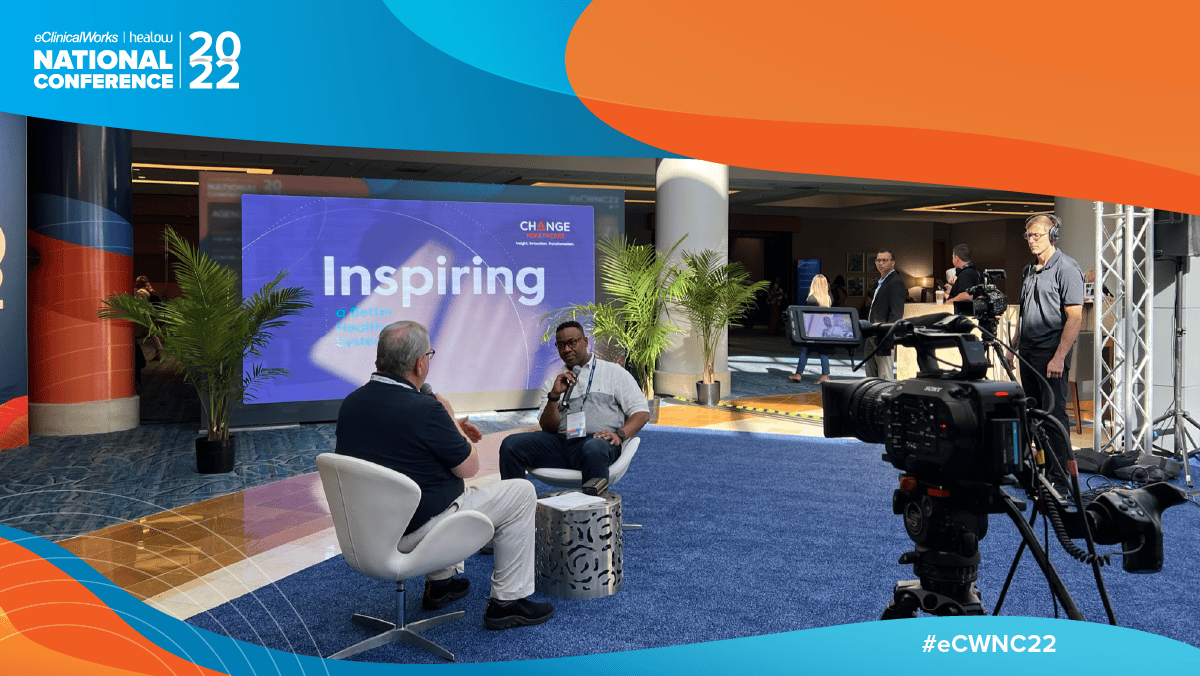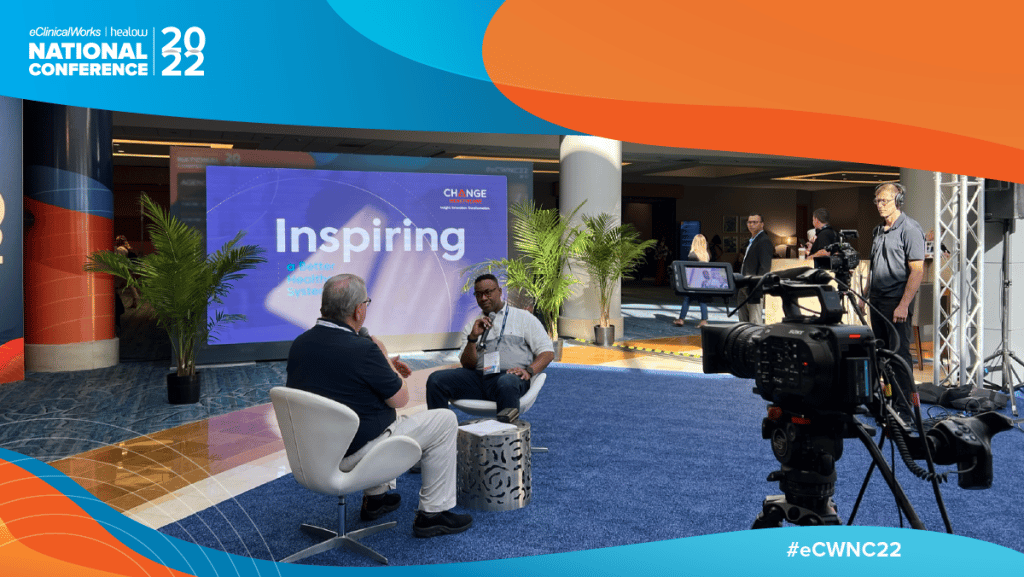 They discussed how Prima CARE has been using PRISMA — the industry's first health information search engine — to improve patient care. A secure, bidirectional interface allows practices to exchange patient information more quickly and effectively than ever. Relevant clinical information is available in one place, and data are available to satisfy audits by insurance companies, which no longer need to visit the practice, but can conduct those audits electronically.
Beausejour explained how today's patients visit healthcare facilities all over their area, resulting in their personal information being scattered among many sources — and correspondingly difficult to gather.
A bit of training for a 'necessity' in today's care
With a bit of training, use of healow Insights PRISMA is quite simple and highly effective. But Beausejour points out that the question of ease of use isn't exactly the right question to ask.
"It's a necessity, OK?" Beausejour said. "Easy or not easy doesn't matter because there's no way for you to be able to see a patient's data with information coming from all over the place!"
If you haven't yet explored all that healow Insights PRISMA can do, you have another opportunity on Sunday morning. Head to Crystal H at 9 AM for the session "One Patient, One Record — PRISMA!"
Insurance companies, Beausejour notes, used to send people to Prima CARE every year to conduct audits. PRISMA means they can obtain all the information they need electronically.
"It's win-win for everyone!" he said.