eClinicalWorks Blog Details
Timeout for a Colorful Celebration!
eClinicalWorks
There's been a lot of amazing teamwork at the 2016 eClinicalWorks National Conference over the last few days. Start with the eCW teams who pulled everything together for Friday's Keynote and kickoff. Don't forget the phenomenal staff of the Orlando World Center Marriott, who are catering to the needs of thousands of attendees with professionalism and unfailing politeness. And how about the stars of the show, the thousands of our clients, providers and vendors, who brought their own teams to Orlando for an extraordinary weekend of learning, sharing, and networking!
---
But timeouts are a part of any game. Every team gets a few. And the teams working this weekend to improve healthcare together certainly deserved one last night.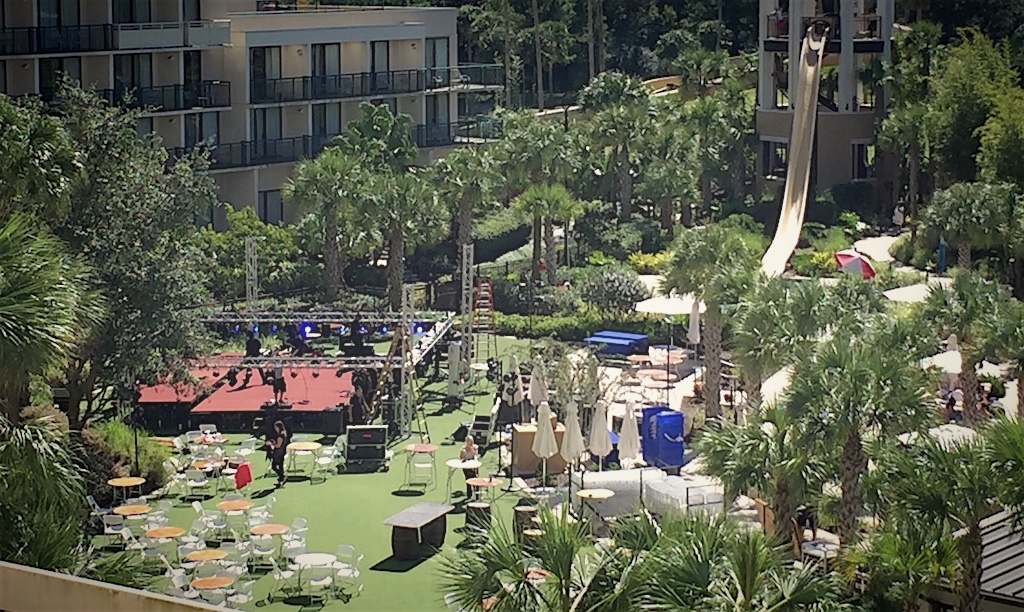 The Sunset Celebration was really a group timeout, as #eCW16 set aside job titles and responsibilities, erased those lines between the clinical side and the business side, and brought thousands together for friendship, food, and foot-stomping fun.
---
It was as if the Quick-Launch buttons inside the eClinicalWorks EHR had spilled their "jelly beans" all over and around the Falls Pool and Lawn. A profusion of colors — reds, blues, yellows and greens — put highlights in hair and laser lights in the air. The menu took us around the world, from west to east and back again. Friendships were cemented. Smiles were everywhere. And a few tireless social media aficionados put some sly finishing touches on their portfolios in the torrid battle for Selfie contest supremacy at #eCWSelfie!
And now, it's back to breakouts, panel discussions, product demonstrations, networking, and filling in those gaps in your eCW knowledge base. Welcome to Sunday!
---