eClinicalWorks Blog Details
Florida is the Perfect Place for Early Birds
eClinicalWorks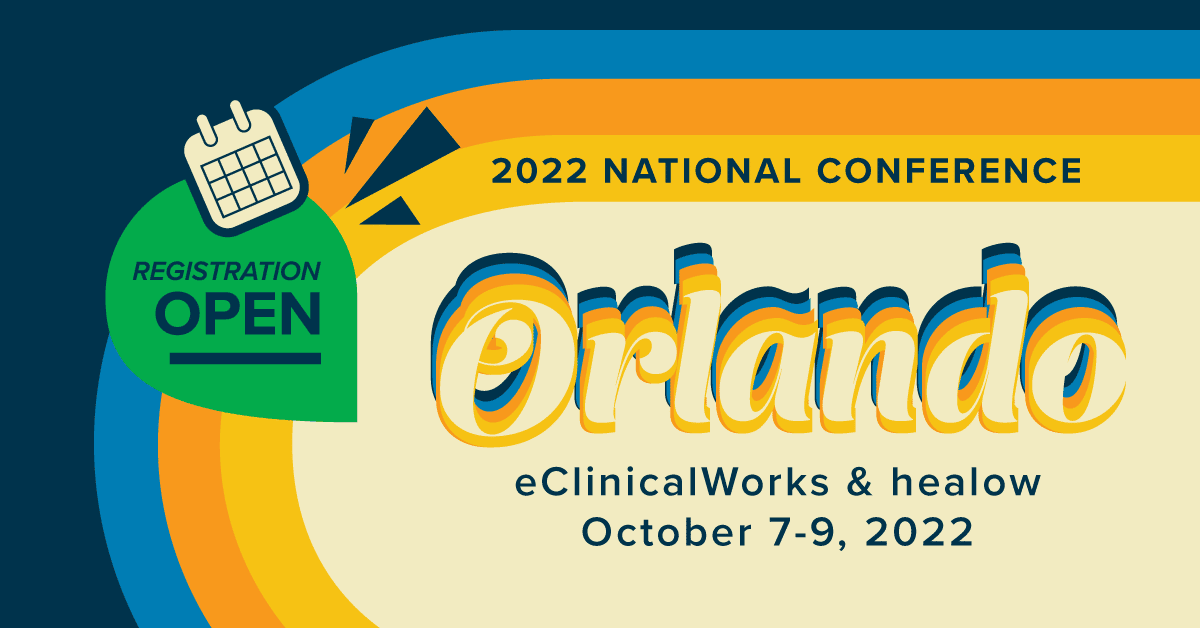 eCWNC22 returning live to the Sunshine State!
Did you know that folks who register early for conferences enjoy the experience 53% as much as those who register later on or (gasp!) at the last minute?
OK, we made that up about the 53%, but we are sure of this: If you register for the 2022 eClinicalWorks and healow National Conference by July 15, you'll receive the Early Bird rate. And that guarantees you'll be saving $100 compared with registrations that take place after that date.
There's nothing like being there
We're sure of something else: As successful as our last two virtual Conferences have been, there's no substitute for the excitement and inspiration that comes with an in-person Conference.
While we've returned to live events since early this year, including our weekly eCW Day sessions in cities across the U.S., we can't wait to get back to Orlando once again.
Yes, virtual Conferences feature CEO Girish Navani's Keynote and a Product Showcase chock-full of innovations and enhancements. They also feature breakout sessions. And there are plenty of software experts available to answer your toughest questions.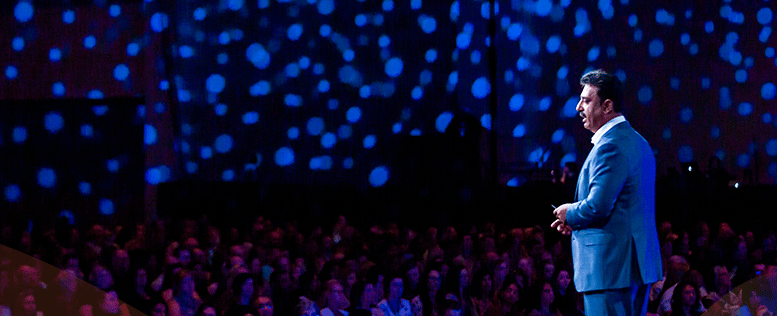 But live Conferences offer all that and more, including:
The energy of 5,000 or more people gathered before a light and sound stage to hear about industry news and trends.
The opportunity to roam through our Exhibit Hall, visiting eCWCentral and our vendor booths to discover products and services you may (or may not) have heard of — many of which can truly transform your practice.
The priceless experiences of meeting old friends and making one news as you socialize with and learn from fellow healthcare professionals from across the nation.
An amazing Saturday night party that makes all that hard work and learning worthwhile and cements both business relationships and friendships.
Be an Early Bird and get ready for October
With so much to see and do at the 2022 National Conference, we're confident it's a bargain at any price. But taking advantage of our Early Bird rate is not only a smart financial move — "a penny saved is a penny earned," as Ben Franklin supposedly said — but it also lets you start planning now for which sessions you might take, how many staff will attend, and how you will implement the lessons you'll learn in Florida.
So, make your plans for Florida this October 7-9, 2022. Click here to begin your registration.
As for Ben Franklin, it turns out he actually said, "A penny saved is two pence clear." We like to think he meant: "Sign up for eCW22 today and keep one more of me in your pocket!"