eClinicalWorks Blog Details
Building a Realm of Magic
eClinicalWorks
The eClinicalWorks 2016 National Convention isn't very far from Disney's world-famous Magic Kingdom, but there's clearly no need to leave the Orlando World Center Marriott to get a taste of magic. As Day 2 rolls on, our clients, vendors and employees are busy working up a realm of magic all their own.
As impressive as the opening of our conference was on Friday, the continuing enthusiasm of Day 2 is more impressive still.
The all-day 10i User Group Meeting kicked off a day of events at 8 a.m.

An hour later, full of coffee and energy, clients were pouring into the meeting rooms for sessions on hands-free documentation, leveraging eBO for your patients and practice, and using smart searches to navigate the thousands of ICD-10 diagnostic codes.

As is often the case, sessions offering best practices proved to be among the most popular. Clients lined up this morning outside Grand 8B for the CBO session titled "How to Make Your Billing Office More Efficient."
---
Connections continued to be made throughout the morning, at lunch, and into the afternoon, as our employees, customers and vendors mixed, exchanging greetings, news, and ideas — truly laying the groundwork for improving healthcare together!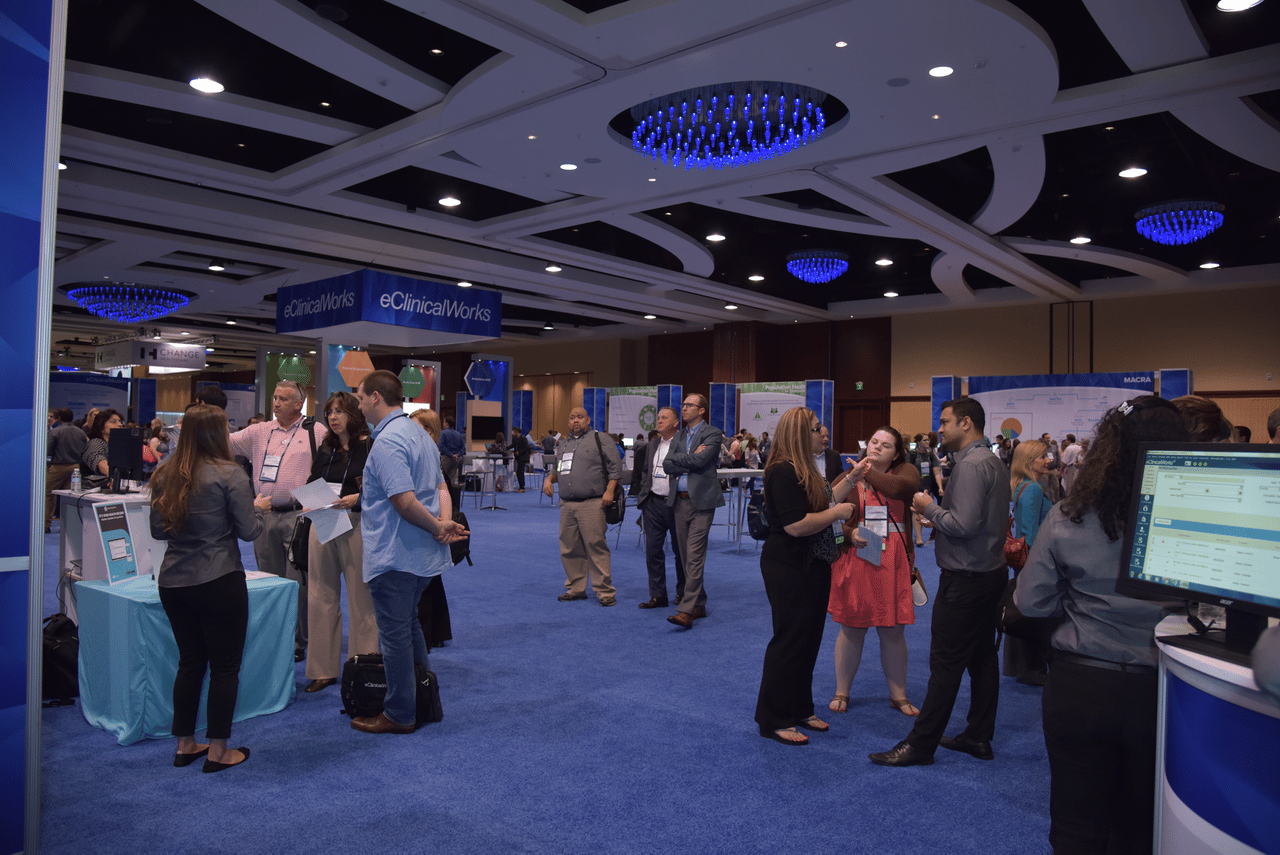 As interconnected and technology-driven as our world is — and as impressive and useful as all that technology is — there is still no substitute for face-to-face meetings, handshakes, and conversations over coffee or dinner.
So, keep up the good work at #eCW16, everyone. And remember, if you miss a session or connection the first time around, we still have lots of time to interact and connect — today, tomorrow, Monday, and even beyond — at my.eclinicalworks.com.
---
And don't forget tonight, because there's no missing our Sunset Celebration, which marks the social high point of each year's National Conference! We will see you at 6:30 PM at the Falls Pool and Lawn. Hope you're ready!
---