eClinicalWorks Blog Details
Making Connections on Saturday
eClinicalWorks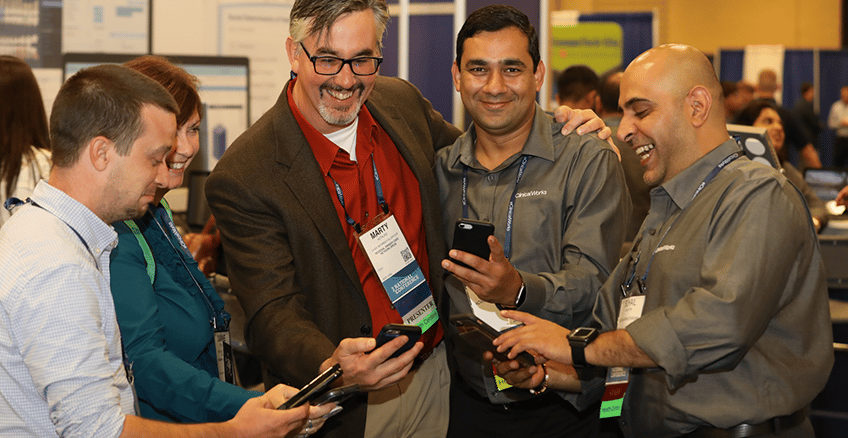 The thousands of eClinicalWorks customers who came to Nashville this weekend expected to hear about improvements to the core EHR, see some new products and services, renew friendships, and have some fun.
They got all that, to be sure. But they got something more. The vision that eClinicalWorks CEO and cofounder Girish Navani sketched during Friday's Keynote and Product Showcase was illustrated in many ways on Friday afternoon and all day Saturday.
Make no mistake, Electronic Health Records will continue to play a leading role in the healthcare of the future. But that future demands more than dynamite documentation. It insists on interoperability. It needs networks. And it looks to a future of more complete patient records, integrated apps, and flawless transitions among care settings.
That's why, in addition to our core work for ambulatory practices, eClinicalWorks is developing industry-leading solutions for interoperability, including integration with CommonWell, Carequality, and Medicare's Blue Button 2.0 API, which will give our customers access to more than 50 million records of Medicare beneficiaries.
Our embrace of innovation is why Saturday's schedule included sessions on the next generation of revenue cycle technology, clinically integrated networks, business optimization, and how blockchain technology is revolutionizing healthcare.
Our recognition that healthcare requires ever more nimble solutions is why we have put such emphasis on products such as eClinicalWorks Scribe, helping providers in primary care and dozens of specialties deliver care wherever and whenever they need to, whether in the office or on the road.
The changing needs of patients — not all of whom can or need to get to a doctor's office for every appointment — is why our telemedicine solution, healow TeleVisits, is growing in scope and sophistication, delivering office-visit quality while patients enjoy the comfort and convenience of being at home.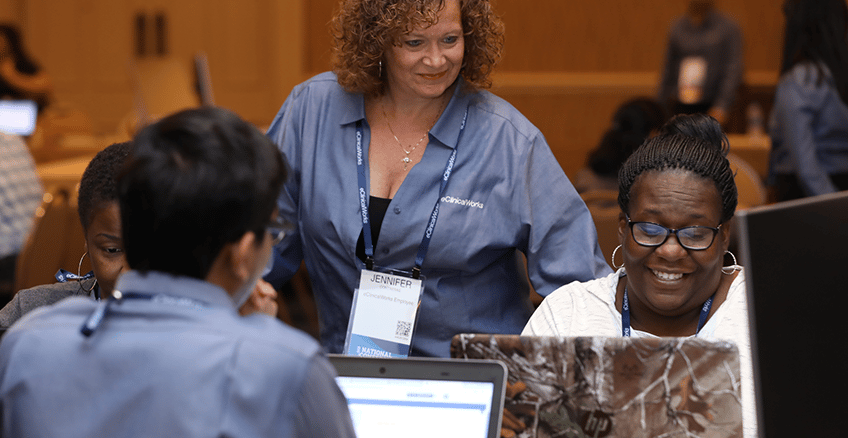 But building the healthcare future isn't just about holding sessions, inviting our customers to attend, and hoping they take good notes. It's a multimedia experience, which is why we connect through social media, social events, and the eCW Podcast, featuring guests such as Dr. James S. Leavitt from Florida's GastroHealth.
Dr. Leavitt and 17 of his colleagues came to Nashville with a mission: Learn as much as possible about eClinicalWorks in order to further their mission of providing not just excellent healthcare, but an outstanding healthcare experience.
"We had a strategy coming in, about what we wanted to learn, and who would go to which class," Dr. Leavitt said during Saturday's podcast. "We want to put in everything, but you can't do everything at the same time!"
Instead, the practice's contingent met each day to map their strategy, carried it out, and then met again to review what they had learned and what remained to be done — and how their new knowledge would fit into their practice's roadmap.
And Dr. Leavitt confirmed what every attendee at the National Conference quickly realizes — the learning comes not just in sessions, but in almost every interaction. Such as his Saturday morning breakfast, where he met an administrator from a Dallas practice and learned three cool things he'll be taking back to Florida with him!
That's exactly the kind of learning that unfolds every year. It's about connections, interactions, and networks. It's why eClinicalWorks holds a National Conference. And it offers each of our customers a bit more inspiration as they look ahead to Sunday, another day of opportunities to prepare for the future of healthcare IT.
Did you miss anything from Day 1?
{{cta('0456d1e4-11aa-4b4d-a09e-a9b937b76f67′,'justifycenter')}}
Related Post