eClinicalWorks Blog Details
Handling Hospital ADT Notifications With Direct Messaging
eClinicalWorks

How the eClinicalWorks TCN dashboard can help track patients
Every driver has had that experience of going to make a lane change only to realize that there is a vehicle in their blind spot, forcing them to make an abrupt course correction. Something like that also happens in healthcare.
Practices work hard every day to take care of their patients, but it can be difficult to keep track of every patient and every move they make — especially when those moves may be in and out of a hospital, to a rehabilitation clinic, and back home.
Well, just as the automotive industry offers better sideview mirrors and advanced lane guidance systems to let drivers know where other motorists are, the healthcare industry offers tools to help providers know where their patients may be at any given moment.
Why ADT notifications are required
In this edition of the eCW Podcast, Farah Saeed, a member of the Interoperability Team at eClinicalWorks, explains why hospitals are now required to send notifications of admissions, discharges, and transfers (ADT notifications) to their patients' providers — and some of the ways practices can make sure they are receiving those notifications in a timely way.
"It is so important for providers to know where their patients are," Saeed said, noting that patients themselves aren't always able to remember or communicate where they are. "That's why it's now a requirement for hospital systems to be pushing out these notifications to other providers in the patient's circle of care, which is great for us because, as an ambulatory system, we're generally on the receiving end of all those notifications ­— and what's covered by some of these notifications."
Effective May 1, 2021, hospitals are required to send ADT notifications as a condition of participating in the Medicare and Medicaid programs.
Direct Messaging for notifications
While there are many ways to exchange data in the world of healthcare, ADT notifications differ from the usual procedures for obtaining patient records through interoperability networks such as Carequality and the CommonWell® Health Alliance.
Those networks make data available to providers when a provider or member of the medical staff are preparing for a patient encounter. A query is sent, and data is returned.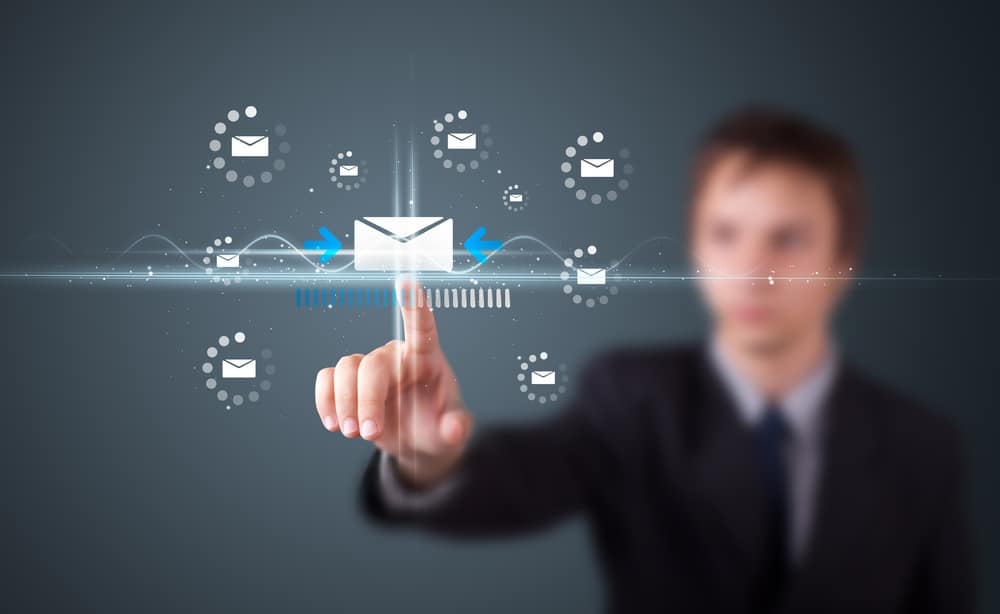 With ADT notifications, providers may not know that a change in the patient's status has taken place. Since they cannot request something they don't know about, they need a system in place that is configured to receive such data whenever it becomes available.
By enabling Direct Secure Messaging and using the eClinicalWorks® Transition of Care Notifications (TCN) dashboard, practices can automatically keep up with the status of their patients moving among care settings. That can mean more timely care and better patient outcomes.
"The main difference is that these hospitals are proactively letting you know when something is happening," Saeed said. "We're talking about a fundamentally different type of communication."
The difference ADT notifications can make
This recent article in EHR Intelligence discusses how two major hospital systems — in Pittsburgh and outside Boston — are successfully using Direct Secure Messaging, resulting in more timely and appropriate care to their patients.
The University of Pittsburgh Medical Center (UPMC), which comprises 40 hospitals, 700 clinical locations, and serves 3.9 million patients.
"Strategically, some of the biggest challenges for us from an interoperability perspective is to enable seamless data exchanges within UPMC, within all our hospitals, clinics, post-acute care providers, and also in the region with other health systems and referring providers," Dr. Kristian Feterik, UPMC's Medical Director of Interoperability, told EHR Intelligence.
And Bill Mills, Director of Health Information Exchange for Highland Management, the group working to connect the Winchester Hospital Independent Physicians Association (IPA) and the local health system in Massachusetts, said that patients were showing up for appointments without their doctors even knowing they had been in the ER or admitted to a hospital.
In both cases, used of ADT notifications has helped ensure more seamless care.
Using Direct, TCN, and more
The first step for practices is to ensure they are using Direct Secure Messaging, which carries a modest cost of $120 per database, per year for an organization-level security certificate. Once they are enabled, they can then use the free TCN dashboard.
"It's just going to be a screen where all these notifications will come in," Saeed said, adding that providers can see the patient's name, the hospital where they were treated, the reason they were admitted, transferred, or discharged, and the source of that information so that they can follow up if needed.
For practices that want to take notifications to the next level, eClinicalWorks has designed a Transition of Care Management (TCM) module that offers the features available in TCN with additional functions, including creating Progress Notes, scheduling appointments, and other options.
For more information on how eClinicalWorks can help your practice with Direct Secure Messaging, ADT notifications, and the TCN and TCM programs, open a case on our Customer Support Portal, my.eclinicalworks.com.