eClinicalWorks Blog Details
Putting Together the Pop Health Puzzle
eClinicalWorks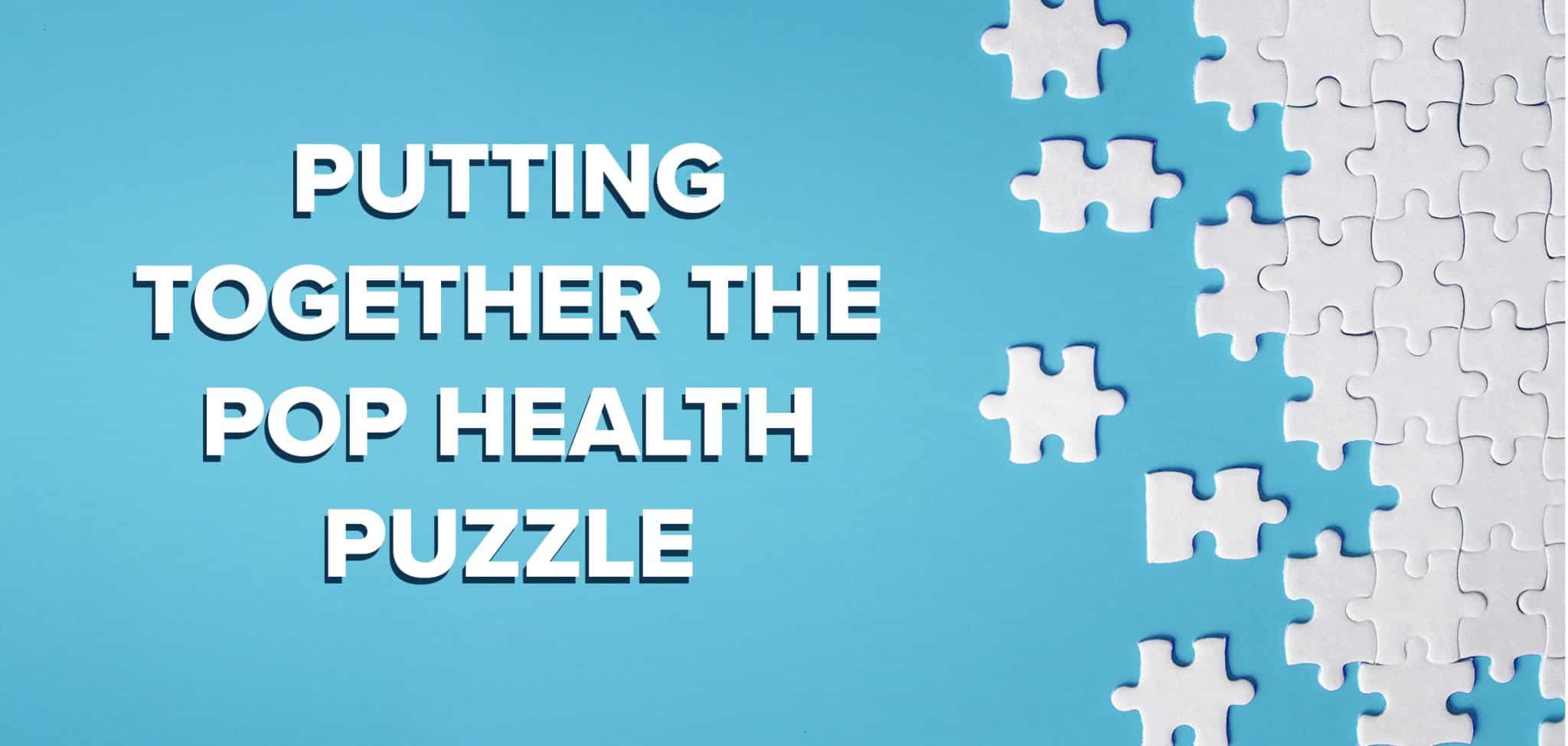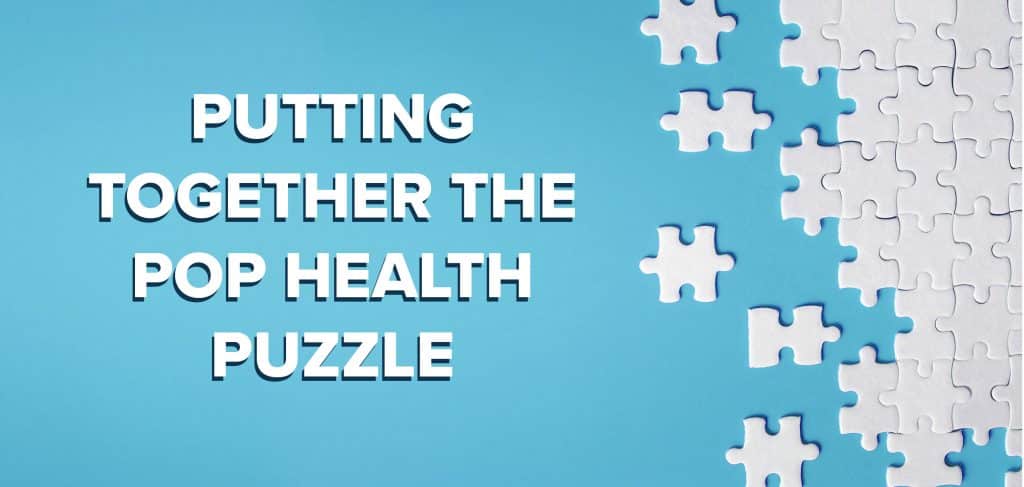 This month, our Population Health blog series concludes with an overview of how strategic implementation of eClinicalWorks Population Health solutions can help practices of all sizes and types achieve the goals of value-based care.
eClinicalWorks has everything you need to achieve value-based care
Given how central and important value is to so many aspects of life, it may be surprising to learn that value-based care wasn't really on anyone's radar until 2008, when the Centers for Medicare & Medicaid Services introduced several programs intended to improve the Medicare program.
In the nearly 15 years since, value-based care has become part of every healthcare provider's vocabulary.
What is value-based care? On the most basic level, it simply means the shift from a fee-for-service model to one in which providers are compensated based on performance and outcomes. In short, a model in which patients' well-being matters more than the number of visits, tests, and prescriptions they receive.
Providers intuitively understand why that is so. Maintaining and restoring their patients' health is, after all, what medicine is all about. But because value-based care disrupts so many established practices, some have viewed it with alarm, worrying that it is either too difficult to grasp or too complicated to achieve with existing resources.
A basic guideline: Closing the three kinds of gaps
Like many seemingly daunting tasks, value-based care becomes simpler and far more manageable when it is broken down into constituent parts. While there are many ways to approach the topic, one that has proven useful for many practices is closing gaps in care, coding, and quality.
Between them, those three categories cover every aspect of healthcare delivery. For practices planning a value-based care strategy, it's helpful to remember two additional points.
For patients, the distinctions among healthcare programs and solutions don't matter. Fine points involving how practices operate are invisible to patients, whose chief concerns are accessibility of care, its quality, and their level of satisfaction with their healthcare experiences. The takeaway: Always put patients' concerns first.
For practices, the various healthcare IT solutions available from eClinicalWorks and healow are not independent of one another but work together to create a comprehensive and integrated healthcare IT ecosystem. The takeaway: Having a complete understanding of every aspect of Population Health and value-based care is less important than clearly identifying your practice's needs and working with eClinicalWorks and healow experts to implement practical solutions.
Creating a patient-centered, holistic approach to care
With those thoughts in mind, what general approach can successfully create a holistic approach that meets the challenges of value-based care?
Closing gaps in care
To close gaps in care, many practices have implemented programs that help focus attention on cohorts of patients who need specialized attention. In many cases, practices can get paid for services they have been providing for years but never realized could be submitted for reimbursement.
Examples of these solutions include Chronic Care Management, Transition Care Management, Care Plan Oversight, Principal Care Management, and Remote Patient Monitoring.
Closing gaps in coding
Closing gaps in coding is largely a matter of applying innovative tools that can improve providers' understanding of the technical side of healthcare, chiefly focusing on data analytics. Medical labs use advanced imaging technologies every day to literally see inside patients. Practice managers and providers have analogous tools that allow them to see inside patients' data for deeper understanding of health patterns and where resources can best be applied.
Examples of these solutions include Hierarchical Condition Category (HCC) coding, HEDIS® Analytics, Disease Explorer, and Cost and Utilization Explorer.
Closing gaps in quality
Finally, consider the challenge of closing gaps in quality. This challenge sums up all the foregoing aspects of Population Health and value-based care. Achieving consistently high quality takes technology, talent, and experience.
But one of the best places to begin is by seeking recognition as a Patient-Centered Medical Home. This recognition program, created in 2007 by the National Committee for Quality Assurance (NCQA), recognizes a practice's efforts to institute tools and procedures that ensure care is centered on patients — and of consistently high quality.
Each year, eClinicalWorks updates our PCMH reporting package. This fall's version, PCMH Analytics V3.0, features run times that are 20% faster, with up to 70% fewer clicks in some reports.
In addition, responding to recognition of the growing importance of mental and behavioral health in all our lives, eClinicalWorks also offers a new Behavioral Health module, a comprehensive solution to manage patients' health and wellness, including lifestyle, activities of daily living, and home and community supports.
Where does YOUR practice begin?
Once a mere buzzword, value-based care is fast becoming synonymous with healthcare itself. Blending technology with human capital for the greater good is, after all, a formula for success in most walks of life.
Healthcare is no exception. Many eClinicalWorks practices are already well along the path to achieving value-based care using some or all of the solutions eClinicalWorks and healow have to offer.
For many other practices, value-based care remains a challenge. But we are here to help, with tools, expert advice, and affordable solutions for organizations of every size and specialty.
We invite you to continue to work with us to improve healthcare together. For more information about the value-based care solutions we offer, to arrange a demonstration of a specific solution, or simply to chat with our team about what your next move might be, contact us at pophealthsales@eclinicalworks.com.