eClinicalWorks Blog Details
Targeting the Leading Threats to Health
eClinicalWorks

Early detection & common illnesses
While the coronavirus outbreak is garnering headlines worldwide and leading to travel restrictions and quarantines to limit its spread, the leading threats to Americans' health remain what they have been for many years — heart disease, the many forms of cancer, and the garden-variety flu strains that occur each winter.
It is prudent to take precautions against any new threats to public health. But medical science has long understood that the key to reducing overall mortality is the early detection and prevention of the most common illnesses.
Focusing on lung cancer
Lung cancer, for example, is the leading cause of cancer death for men and women of all races in the U.S. In 2016, the latest year for which incidence rates are available, the Centers for Disease Control and Prevention (CDC) recorded more than 218,000 new cases of lung cancer. Nearly 150,000 Americans lost their lives that year to cancer of the lung or bronchus.
Over the last two years, Compass Medical, which serves 80,000 patients in Southeastern Massachusetts, has used the eClinicalWorks EHR to screen thousands of patients considered at risk for lung cancer. Their efforts resulted in early detection of 19 cases of lung cancer, enabling them to begin treatment much sooner — and thus increasing the patients' chances of achieving a cure.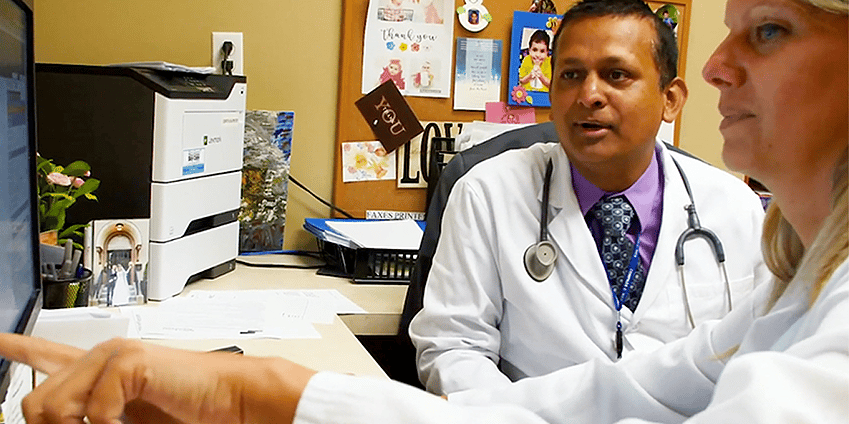 The value of screening high-risk patients
Now, a new study of heavy smokers in the Netherlands has underlined the value of screening those most at risk for an illness whose five-year survival rate is only 19.1%.
The January 29, 2020, online edition of The New England Journal of Medicine offers an abstract of the study, which found more frequent computerized tomography (CT) scans of heavy smokers — those considered at the highest risk for developing lung cancer — led to a significant reduction in mortality.
It is important to note that the CDC recommends lung cancer screening using low-dose computerized tomography (LDCT) only for those ages 55-80 with a history of heavy smoking, defined as having smoked an average of a pack of cigarettes per day for 30 or more years. Screening itself, the CDC notes, carries risks of false positive results and overdiagnosis that can lead to unnecessary treatments.
How a healthcare IT partner helps
Determining when — and for whom — screening is appropriate is a job that can be made easier with healthcare IT that gives providers both a wealth of patient data and the tools needed to properly analyze it.
"The future of healthcare is technology-enabled and data-driven, and this journey cannot be done without having a trusted partner — your EHR vendor in our case — eClinicalWorks," said Dr. Dhrumil Shah, Chief Medical Information Officer at Compass Medical.
To learn more about Population Health solutions from eClinicalWorks, contact us today!
{{cta('3fff352b-64c0-4c8e-96c3-a5d02971cbd9′,'justifycenter')}}