eClinicalWorks Blog Details
A Patient-Centric, Independent Clinic in Utah
eClinicalWorks
Defying a trend
If you happen to be in the Salt Lake City area and visit any of the 18 locations run by Granger Medical Clinic, you'll see a lot that looks familiar, including a busy front office and the range of primary and specialty services you'd expect from any growing medical facility.
Look more closely, and you'll see an organization that's just a bit different in key ways.
While more and more U.S. doctors are giving up owning their own practices, and joining larger, hospital-owned networks, Granger continues to proudly assert its independence.
According to an American Medical Association study of practice ownership trends between 2012 and 2016, last year marked the first time in U.S. medical history that fewer than half of physicians — 47.1% — owned their own practice.
The long-term and continuing decline in physician-owned practices doesn't necessarily mean physicians want to give up an ownership stake. But the administrative, financial, and compliance headaches can often be too much for men and women whose motivation to become physicians was to promote health, not crunch numbers and worry about budgets all day.
How Granger remains independent
At Granger Medical Clinic, physicians don't have to choose between the vocation they love and the practical demands of healthcare as a business.
Since 1954, Granger has provided high-quality primary and specialized care to thousands of Utah residents, and as the state has continued to thrive — Utah is today one of the fastest-growing states in the U.S. — Granger has continued to expand its capabilities, even while guarding its independence.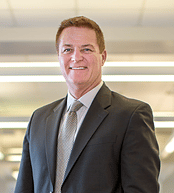 "Granger started out as an independent physician organization and has worked very diligently to remain independent. We prefer that because it gives us the choice of choosing and using which hospital system is best for our patients."
– David C. Tanner, CEO, Granger Medical Clinic
"Many physicians like the idea of working for themselves or owning their own business in one sense, but they don't like to get bogged down, or spend the time that may be necessary with all the business, bureaucratic, governmental, payer side of it," said Dr. Easton D. Jackson, EMR Medical Director and a member of Granger's board of directors.
Ownership, communication, and IT
Granger's ability to remain independent is grounded in three factors: Physician ownership, outstanding internal communication, and an effective healthcare IT partnership with eClinicalWorks.
The critical factor in local ownership is the responsiveness and flexibility Granger enjoys. Sure, 160 physicians and growing is a sizable group, but each of those physicians knows that they have a real voice in how their practice is run, and a stake in seeing that it runs efficiently.
One way that is reflected is Granger's willingness to let each physician document their cases using whatever device they like best.
When it comes to communications, many organizations talk a good game but fail to follow through. Granger Medical follows through.
"We do a lot of communication with the internal teams," said Amanda Babbitt, Granger's Director of EMR & Informatics. "Granger has done a really good job of making sure that the different departments — not just mine, but information systems, marketing, and others — are part of key leadership positions."
With an effective corporate culture in place, all that was needed was a healthcare IT partner with the power that Granger needed.
Since switching to eClinicalWorks in 2013, physicians and staff have had the tools they need — for easier clinical documentation, insightful data analysis, and developing solutions to challenges in Patient Engagement and Population Health.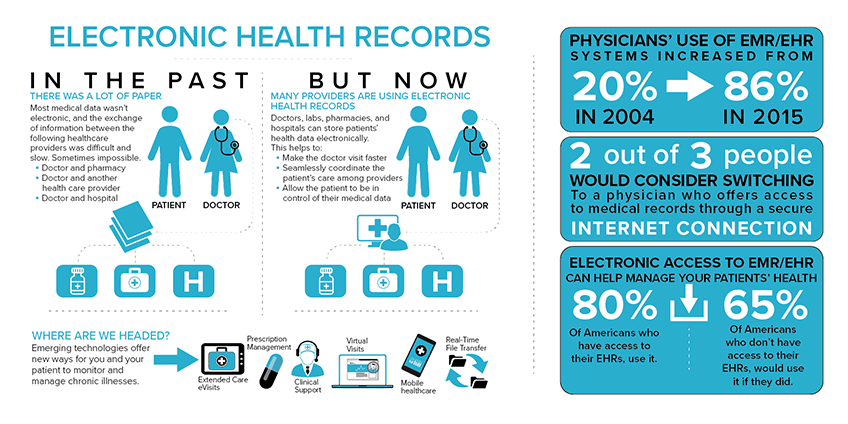 Sources: National Center for Health Statistics (HCHS) Ι Pew Research Center Ι HealthIt.gov
Succeeding by putting people first
Granger's philosophy of putting people first is evident throughout the organization, beginning with the first contact between patient and staff.
Practice Manager Jennifer Vallejos said eClinicalWorks makes it easy for receptionists to update each patient's visit status, letting medical assistants and providers know when a patient is ready to be examined. The staff encourages patients to become web-enabled, explaining the advantages of using computers and smartphones to access health information and messages.
"Providers everywhere complain they want to spend less time in front of the computer or their technology, and more time in front of the patient, and eClinicalWorks gives lots of different options and ways to do it."
– Dr. Jackson, EMR Medical Director, Granger Medical Clinic
"One of the things that we hear regularly from our patients in both our satisfaction surveys and individual feedback from our patients, is the relationship that they have with their doctor is one that is really unique, very strong," Tanner adds. "The patients feel that their physician is their physicians, is their advocate, and working in their best interests for their healthcare. That intimate relationship between patient and physician is key, and one of the things that set us apart."
Success as an ACO and beyond
In 2014, Granger established an Accountable Care Organization, and just a year later was ranked as having the sixth-lowest cost per Medicare beneficiary in the nation. Granger Medical enjoys an ACO quality score of 99.1%.
And eClinicalWorks has helped Granger Medical Clinic be a full partner with other medical institutions.
"The University of Utah, and the Utah Health Information Network have qualified for a few different federal grant projects recently, and they tend to reach out to us here at Granger because they know that we'll be helpful," Babbitt said. "eClinicalWorks was incredibly helpful in building some custom tools for us to help them meet their grant requirements."
And success is reflected in the practice's bottom line, as well.
"Our revenue cycle has never been healthier," Tanner says. "We just reported that we have A/R days that are 35 days in this market. That's extremely healthy, and we find that that Practice Management system helps us achieve that in workflow management."
For Granger Medical, it's simple: "Technology is the lifeblood of our organization," Tanner says.
But technology is only as good as the people developing and deploying it. With their strong and ongoing partnership with eClinicalWorks, dedication to putting patients first, and tradition of independent governance, Granger Medical's future appears bright.
Click here to see the complete case study
{{cta('364a6d23-22f3-4b1b-8d4f-7e6c2f4c3fbe','justifycenter')}}