eClinicalWorks Blog Details
A More Attractive Choice: Retaining Your Patients!
eClinicalWorks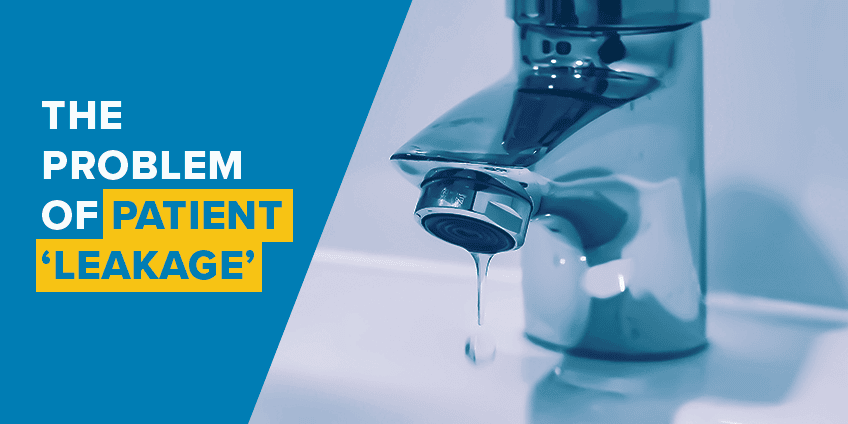 An October 2018 study commissioned by the referral management platform Fibroblast found that 87% of healthcare executives say that addressing the loss of patients to their competitors is a high priority. At the same time, the survey found that about a quarter of executives either do not track so-called patient "leakage" or don't understand why it occurs and what to do about it.
| | |
| --- | --- |
| | With 43% of organizations surveyed reporting a loss of more than 10% of their revenue to leakage, it's clear that attracting and retaining patients can be a critical factor in meeting the challenges of value-based care. |
Remember the golden rule
As obvious as it may sound, the first and most important principle in attracting and retaining patients is the golden rule — treating others as you wish to be treated yourself. Everyone is a patient at some point. By simply asking themselves what aspects of their medical experiences are best — and which could be improved — medical providers and staff can easily develop a checklist for making sure they are creating optimal patient experiences at their own practices.
Some basic items might include:
Are patients able to find your practice, and easily request or book an appointment?
When patients arrive, are they able to check in quickly and easily?
Is each patient greeted and made to feel welcome?
Are copayments, insurance coverage, and charges explained clearly and fully?
Are staff really listening to the patient's concerns, or distracted by a computer?
Are patients given all the time they need to ask questions and get complete answers?
Does the practice follow up the visit with after-care instructions and outreach?
Do staff regularly reach out to re-engage patients who are overdue for visits or tests?
The eClinicalWorks EHR and Practice Management solution covers every aspect of clinical practice, helping promote efficient workflows that leave providers and staff time to properly address the goals outlined above.
But eClinicalWorks also offers a wealth of Patient Engagement, Population Health, and Revenue Cycle Management tools that make it easier for practices to turn good intentions into great daily practice.
The bottom line matters, too
Those charged with watching a practice's bottom line needn't look far to find solid financial reasons for supporting efforts to create great patient experiences.
Businesses have long known that it's usually cheaper to retain a quality employee than to replace them. One source estimates the cost of replacing an employee ranges from 16% of annual salary for a lower-paying, high-turnover position to as much as 213% of annual salary for a highly trained and experienced executive.
Similarly, it is more cost-effective — not to mention easier — to retain patients than to attract new ones.
According to a November 2018 CareDash article, print and online ad campaigns, keywords, and marketing efforts can add up to somewhere between $200 and $900, depending upon location and specialty, for each new patient a practice attracts.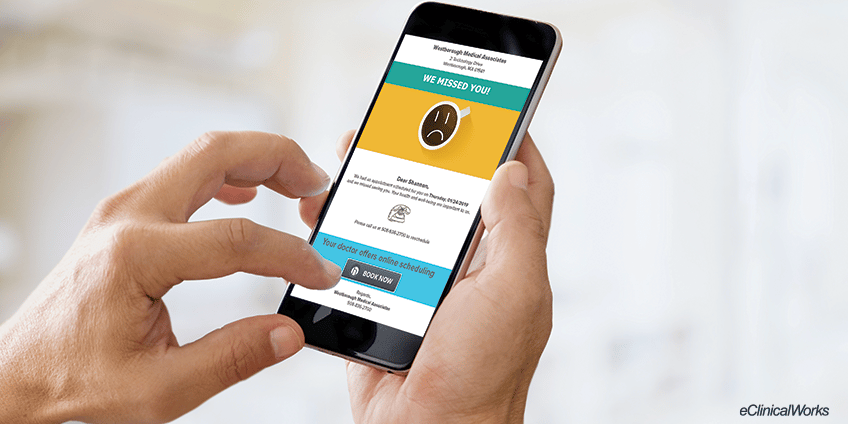 A little extra effort is cost effective
While attracting new patients can be pricey, the corresponding cost for retaining them can be very low — or even zero. Outreach tools such as eClinicalWorks Messenger®, for example, are low-cost ways to keep your patients engaged and informed.
And that extra minute to greet the patient, offer reassurance, or answer a question costs nothing while helping to create an experience that will very likely keep that patient coming back to your practice.
Are you interested in refining your patient retention strategies? Click here to learn more about all the Patient Engagement services eClinicalWorks has to offer, call us at (508) 836-2700, or email sales@eclinicalworks.com.