eClinicalWorks Blog Details
Arkansas: Concerns and opportunities
eClinicalWorks
Take a close look at the health profile of the state of Arkansas, and by almost any measure there's cause for concern, with one of the nation's highest rates of obesity and related conditions, including diabetes, hypertension, and heart disease.
But look at the state's healthcare profile, and a different picture begins to come into focus. It's a story of abundant opportunities to achieve improvement, with some of the nation's leading experts in cardiovascular health, along with practitioners throughout the state dedicated to changing the state's health narrative for the better.
eClinicalWorks understands that improving healthcare in Arkansas is hard work, because we work closely with two organizations that have successfully tackled the challenges there, and done so from two very distinct directions.
World-class cardiovascular care…
Arkansas Heart Hospital, founded in 1997, is the first hospital in the state — and only the second nationwide — devoted exclusively to cardiovascular health. They run a 100-bed specialty hospital in the capital, Little Rock, and a network of more than 30 clinics across the state.
After a five-year stint with NextGen marked by unsatisfactory technical support and high fees, AHH switched to eClinicalWorks. Providers embraced the change, gaining the ability to reliably and quickly retrieve the patient records they needed. The system proved to be both intuitive and affordable.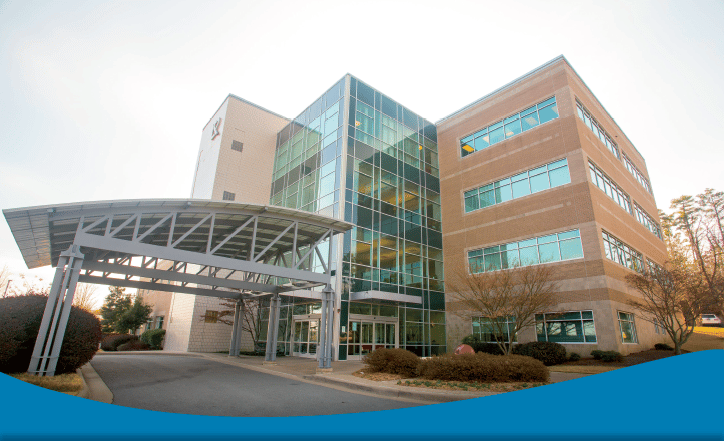 "eClinicalWorks and Arkansas Heart Hospital have grown significantly over the last two years," says Chief Financial Officer Jennifer Styron-Ripa.
…and a focus on children
The Children's Clinic of Jonesboro can boast more than a half-century of clinical excellence. Founded in 1959, they have grown to have a staff of nine board-certified pediatricians, four advanced practice nurses, and a support staff of more than 50, handling about 40,000 patient visits annually.
To be sure, there was nothing eClinicalWorks could tell The Children's Clinic practitioners about diagnosing and treating common childhood ailments! But consultants from our Patient Relationship Management Services team could share a wealth of expertise about how to encourage the practice's patients to use the powerful online tools available to them, thus improving both the efficiency of the practice and empowering each patient to take a more active role in managing their family's health.
eClinicalWorks reviewed the practice's workflows and requirements, created a custom training and marketing plan, and provided customized marketing materials, including HTML code for the practice's website and Facebook page.
But PRM Services went further, first helping staff decide how, where, and when to use those marketing materials, then actually sitting with providers and staff for training sessions designed to encourage them to use electronic resources, including Kiosk and Patient Portal.
Getting results
There is no doubt that both of these Arkansas organizations have made effective use of the tools eClinicalWorks has to offer.
In the first fiscal year following their switch to eClinicalWorks, Arkansas Heart Hospital saw an 8 percent increase in clinic volume. The following year saw an additional 13 percent increase.
As Styron-Ripa put it, "you just can't really do that with an ineffective partnership or ineffective tools."
The Children's Clinic faced a somewhat different challenge. The patients, being children, were generally very cooperative. But the parents and grandparents bringing them to their appointments were often wary about sharing personal information, or unsure how to use the technology the practice was making available to them.
Time and patience are winning those battles. Parents who used to struggle to log in to the Patient Portal are now big fans. More than three-quarters of them now want to view their children's lab results online. The number of users for the healow app more than doubled. Patient Portal requests tripled. And those viewing their labs soared from just a handful to more than 200 in just eight weeks.
Expanding access to care
To be sure, the progress that Arkansas Heart Hospital and The Children's Clinic have made represents small steps on a very long road. Improving healthcare in a lasting and sustainable way is never quick or easy, depends on many factors, and defies easy analysis.
Expanding access to insurance is one major factor. After all, individuals and families who don't have medical coverage are far less likely to seek preventive and routine care.
In January 2016, the New York Times reported that, thanks to Medicaid expansion under the Affordable Care Act, Arkansas had made significant progress in reducing the percentage of adults who lack health insurance. In just one year, 2013 to 2014, the number of low-income adults in Arkansas without insurance was cut from 41.8 percent to just 19.4 percent.
Expanding insurance coverage means that many thousands more Arkansas residents are now able to get the care they need.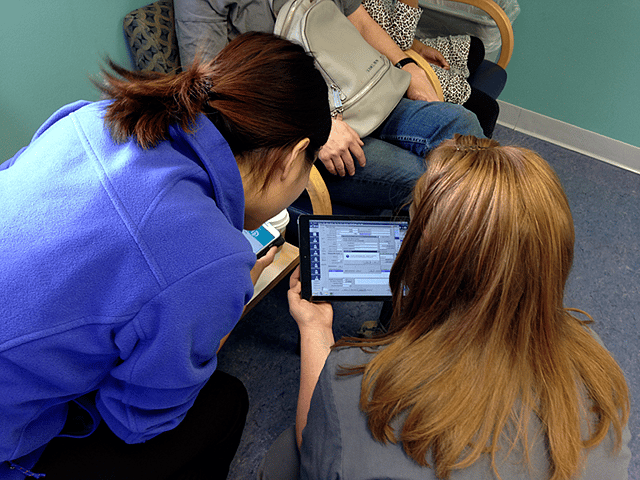 Teamwork for the road ahead
As challenging as the future of healthcare may be, in Arkansas and elsewhere, good ideas have a way of spreading, and improving healthcare together comes down to teamwork.
"eClinicalWorks understood the importance of that, and they made it happen for us," Styron-Ripa said. "It really does take a very dedicated onsite team to make it successful, and we had that."
There are dozens of hospitals and thousands of medical providers in Arkansas, and Arkansas Heart Hospital and The Children's Clinic are leading the way to a healthier future.
View the whole case study{{cta('69014081-b5cc-417e-835c-b9ff6796f7a9′,'justifycenter')}}