eClinicalWorks Blog Details
Putting the Pieces Together for Quality Healthcare
eClinicalWorks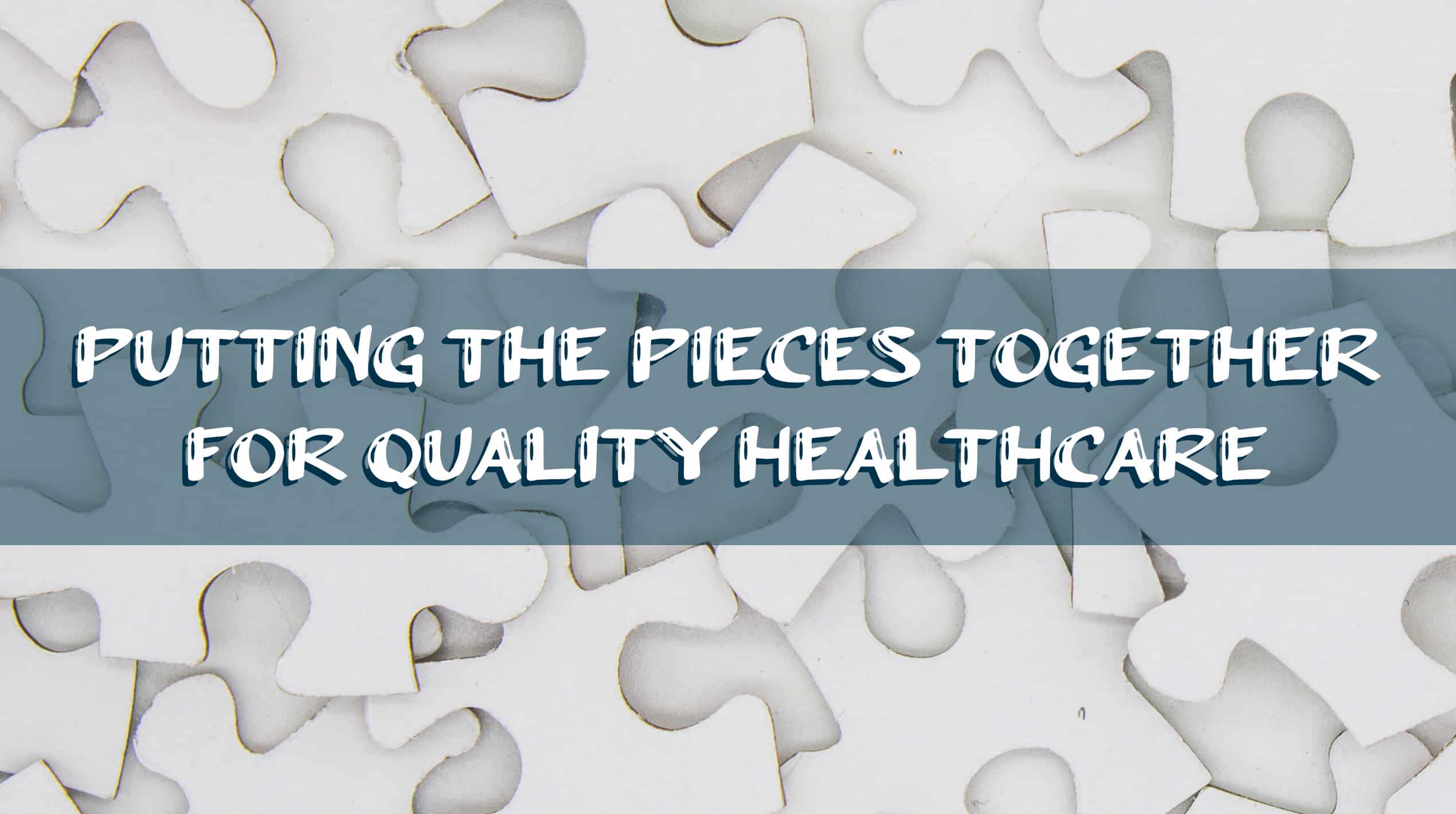 There are few things as satisfying as placing the last piece of a jigsaw puzzle in the correct spot.
January 29, 2021, is National Puzzle Day and even though finishing a jigsaw puzzle may be satisfying, solving unique problems specific to healthcare is another area worth celebrating.
If you're up to the challenge, having a comprehensive healthcare IT solution like eClinicalWorks by your side won't complete the puzzle for you but ensures that you'll have a complete set of tools to guide you through the process.
The pieces to a complete healthcare solution with eClinicalWorks look a little something like this.
Strong Patient Engagement Solutions
Quality care begins with caring providers, but long-term wellness depends on a way for patients to take control of their own health when possible. Some of the tools that we have available to further engage patients include:
An online appointment booking method where patients can book an appointment at a time that is convenient to them and their provider
A safe and secure contactless check-in method that lets patients check in to their appointment from the comfort of their home and reduce the spread of infectious disease by limiting time spent in the waiting room
A telehealth solution that patients can count on and that helps combat challenges of distance, convenience, and safety
A series of apps and a Patient Portal where patients can easily stay up to date on health information, including data compiled from wearable health devices
Population Health Tools
Nothing better captures the complexities of modern healthcare than Population Health, the science of combining data and analysis to better anticipate and respond to trends found in healthcare. Some of the Population Health tools that could help your practice include:
Customizable modules for Chronic Care Management, Transition Care Management, and Care Plan Oversight
Disease Explorer, a tool designed for better visibility and sharper insight into patient populations by enabling practices to group patients into cohorts based on common needs
HEDIS® Analytics offers point-of-care tools designed to improve quality of care by identifying and helping practices close gaps in care
A Further Connected Office
In an age of value-based medicine, having comprehensive clinical data at the point of care is vital for safe and effective medicine. eClinicalWorks leads the way with a number of interoperability solutions.
Providers can easily turn on and gain access to data from the nationwide Carequality and CommonWell® Health Alliance networks
PRISMA, our health information search engine, allows providers to easily sift through, analyze, and assess information from nationwide interoperability networks, payers, and wearable health devices
Explore innovation on the data frontier through the eClinicalWorks Open Interoperability development platform, which allows third-party developers to build patient-facing and provider-facing healthcare applications using FHIR®
Completing the Healthcare Puzzle
As there are many ways to start building a puzzle, ultimately, the end goal remains the same – put it together! How one may mix and match the healthcare IT tools available to them is solely up to the needs and goals of a practice.
Have any further questions about what tools you should consider when choosing an EHR? We may have the answer! Click on the pop-up form below to download our ebook, "15 Questions to Ask Before Choosing an EHR."
{{cta('a72fe79a-fbdf-4f01-98d4-5b844240b1cd')}}
Related Post
Tags
#NationalPuzzleDay
care plan oversight
CCM
Chronic Care Management
contactless check-in
Disease Explorer
FHIR
healow CHECK-IN
healthcare interoperability
HEDIS
interoperability
National Puzzle Day
online appointment booking
open access
Patient Engagement
Patient Portal
Population Health
PRISMA
TCM
telehealth
telemedicine
televisits
transition care management