eClinicalWorks Blog Details
Winning the Data Wars
eClinicalWorks
Can interoperability defeat the asymmetry beast?
In healthcare IT, the problem isn't too much data — providers want to know everything they can about individual patients and patient populations — but how to make sense of it all. For many years, medical professionals have devoted countless hours and legions of people to sorting and sifting medical records.
But even as the dark ages of paper records gave way to our current era of nearly universal Electronic Health Records, the battle is not over. With dozens of systems for storing patient records in use, there is still no guarantee that every relevant, clinical record will be available to a given practitioner when and where it's needed.
Two eClinicalWorks clients — Dallas Internal Medicine Group and NCH Medical Group in suburban Chicago — illustrate how very diverse practices have a common need for more and better data.
Happily, the last two years have seen enormous progress toward satisfying those appetites. As with so much in healthcare, old models have given way to new ones.
From point-to-point to networks
In the past, healthcare IT companies and their clients invested untold hours and dollars building point-to-point connections to enable the sharing of clinical data. If a medical group wanted data from a given hospital, a connection would be forged. Need another hospital? You'd need another connection.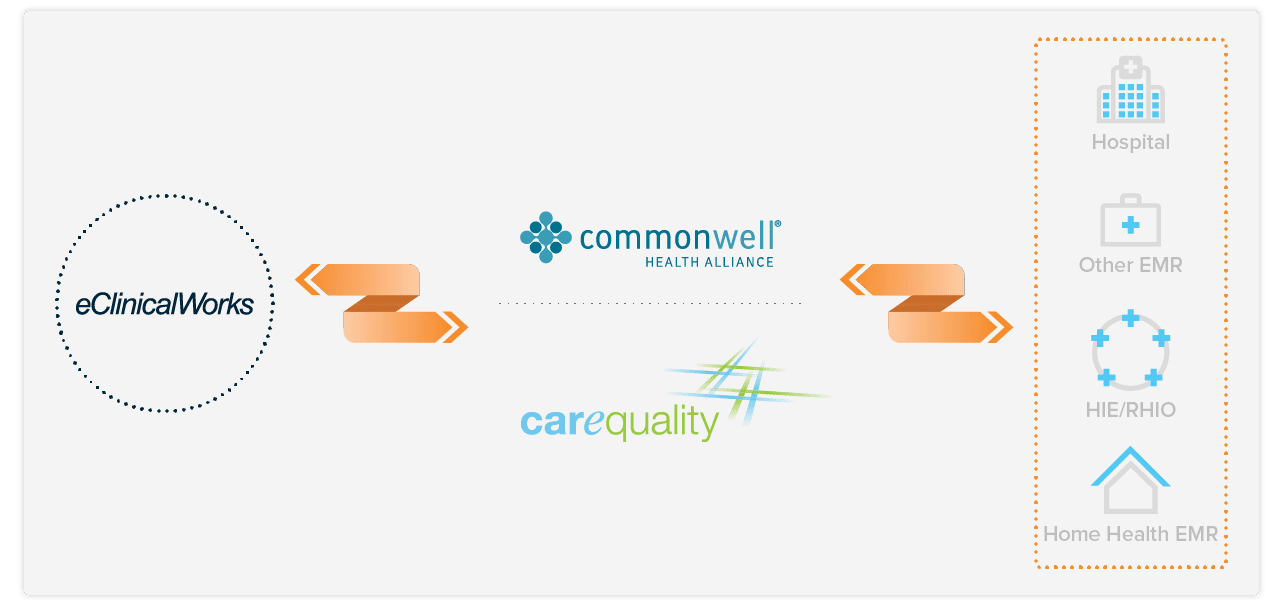 Everyone agreed there had to be a better and quicker way. And indeed there is. By joining Carequality and/or CommonWell, the nation's leading networks for the exchange of clinical data, providers can now enjoy access to the most complete medical records available, on demand and at the point of care.
Hundreds of eClinicalWorks customers are already linked to Carequality and CommonWell, and teams are working daily to connect more.
"The great thing about these organizations is that it's really just one connection," explains Farah Saeed, a member of the Interoperability team at eClinicalWorks. "They serve as middlemen. By connecting just one time to either or both, a practice can leverage everyone else who is also participating."
Capturing (almost) all the patient's data
How do these networks change life for our clients?
"You don't have to start from scratch with the patient," says Darla Turquette, practice administrator at Dallas Internal Medicine Group (DIMG), a busy perioperative practice whose physicians work daily with three different hospitals, each with a different EHR.
"You're getting information that the patient already had in the hospital setting," she continues. "They may not have realized that their sodium was low, or that they had a urinary tract infection that the doctor may not have mentioned because they weren't symptomatic. We could get their smoking status. We could get lab results from the hospital that the patients didn't have."
At Northwest Community Healthcare Medical Group, a large multi-specialty practice in suburban Chicago, Dr. Catherine Wood tells a similar story.
"For years the patients have said, 'Well, isn't that all in the computer?' and it hasn't been," she says. "Instead, it has been log out of this system, log into another one. Now I can see it in one system, without having to toggle back and forth."

Matters of quality and safety
Dr. Ghanshyam M. Shah, an internist at NCH Medical Group, and medical director of IT at Northwest Community Hospital in Arlington Heights, Illinois, sees the problem from both sides. He calls the challenge facing patients and the physicians trying to treat them one of "significant information asymmetry."
"Because a majority of our patients go to our local hospital, which has Epic," Dr. Shah said, "a lot of the information that resides within eClinicalWorks — whether it's their medical history, surgical history, medications, or allergies — was not necessarily available to them."
With thousands of patients moving among home, hospital, and clinic on any given day, the need for secure, accurate and immediate transfer of clinical data is obvious, and is a major factor affecting both the quality of care that physicians provide, and the safety of patients under their care.
Dr. Robert Paul Fischer, DIMG's senior partner, says interoperability has been discussed in the healthcare IT field for years. He's delighted to see it finally coming to fruition. "When the information is transferred there is no error," he says, explaining that it has reduced his need to rely upon scribes, who are only human and can make transcription errors. "Patient care is improved by better accuracy, and also by my getting around to see patients earlier in the morning."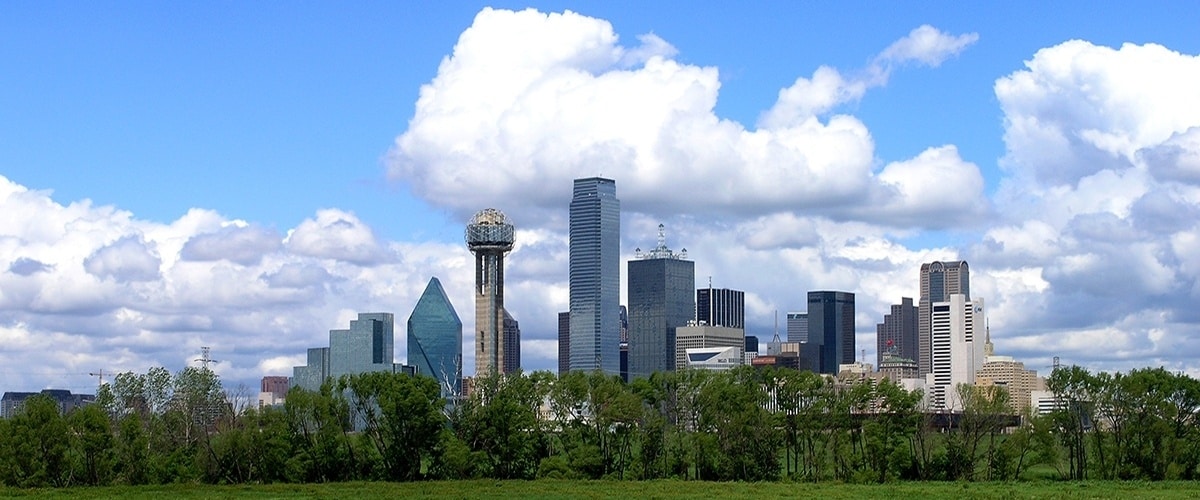 The many varieties and roles of data
The easy exchange of clinical data, then, has made an enormous difference in the day-to-day work of physicians of all kinds, a difference felt most immediately when dealing with individual patients at the point of care.
But interoperability is about more than exchanging records between disparate systems. It includes the exchange of data among hospitals, medical facilities, and state Health Information Exchanges.
Devices, including the variety of wearables and trackers that so many patients now use to take charge of their own health, also have a vital role to play in contributing to the vast river of data that will shape the health of individuals and populations.
Diagnostic imaging. Scopes. Pharmacy and lab data. Even financials. In modern healthcare, every piece of data has a potential role to play, even if that role is not immediately apparent.
"Interoperability? We need more and more of it," Dr. Wood says. "It's what patients expect, and they should expect it, because it's what really saves lives and reduces errors. And errors are dangerous in medicine. Communication is everything."
"I've been involved with Electronic Medical Records from the very start," Dr. Fischer says. "I'm sure I'm a member of the last generation of physicians who actually wrote in a chart. The dream of moving information quickly with a click is coming closer and closer. We're not completely there yet, but this is a major step forward."
{{cta('610764a2-fac3-4269-a603-be3218c8eb4c')}}