eClinicalWorks Blog Details
The Power of Search in Healthcare and Beyond
eClinicalWorks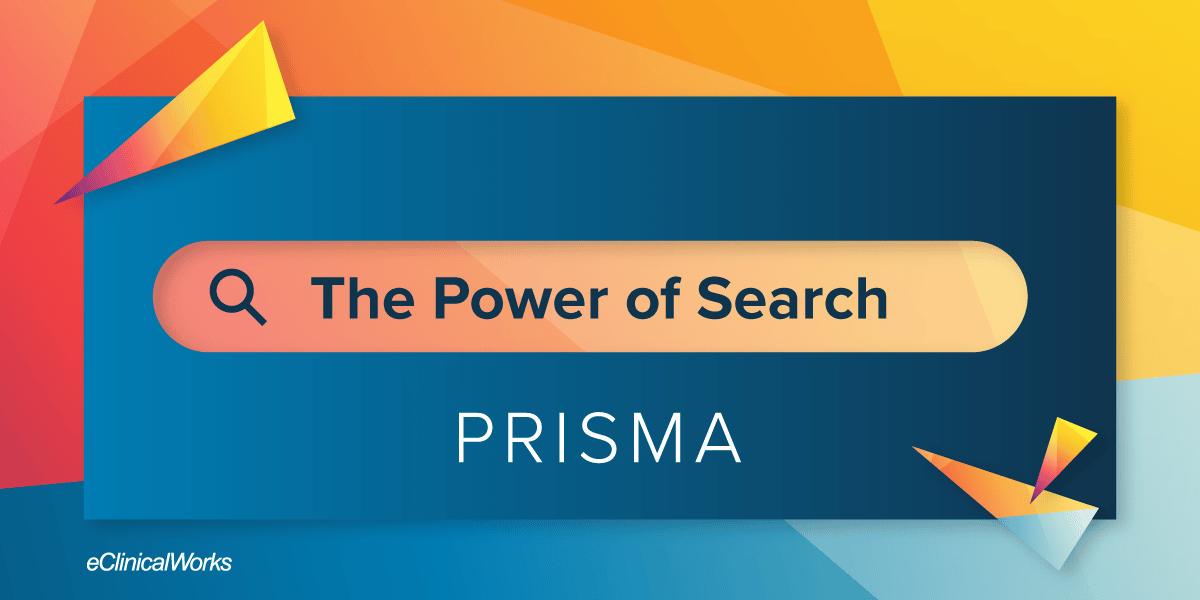 From a thought to reality
The idea that a search could save a life sounds like just that – an idea. Yet that dream has now become a reality. People today can now ask a question and get results almost instantaneously. But it wasn't always that way.
Theorists like Vannevar Bush were dreaming up ways of creating an associative memory storage and virtual retrieval system as far back as the 1940s. But it wasn't until the early 1990s that the first search engine got off the ground.
The Archie search engine, created by Alan Emtage, let users search through an archive of FTPs. FTPs are like a system of networked computers that can exchange files. The problem with Archie was that you couldn't preview what you were going to click on. There was also no way for Archie to understand vague search terms through natural language processing.
Soon after, search engines like Yahoo! and Google came along and revolutionized the idea of search, improving upon the groundwork laid out before them. Search technology has now become ingrained in our daily lives.
But what about healthcare?
With so many care options out there for patients, health histories are often complex, and a full picture is not always accessible. Missing chunks of information compiled from an urgent care visit while on vacation or a medication that had been prescribed years ago could easily be overlooked and forgotten about.
But what if there was a way to pull up a complete patient's record with a simple search?
With a search, healthcare providers can access health information from small clinics to large-scale hospital systems whose EHR systems participate in the Carequality® and CommonWell® Health alliance networks. PRISMA also aggregates patient information from insurance payers and patients' wearable devices to promote better interoperability.
Click here to learn more about how PRISMA can revolutionize your healthcare practice.
{{cta('29d02b59-6dad-4ae6-af34-7ea43544e7e5′)}}