eClinicalWorks Blog Details
The Answer for Today's Multidimensional Healthcare
eClinicalWorks

An EHR to tackle every facet of today's complex medicine
No doctor goes into the office in the morning thinking they'll simply see a few patients and perhaps prescribe some medications. Healthcare today isn't one-dimensional.
Rather, providers worry about capturing patient histories, obtaining records from other facilities, and keeping patients engaged. They think about how their staff will plow through all the routine tasks each day brings, what tools their teams may need to achieve the goals of value-based care, and how the practice is going to measure its overall progress.
In short, healthcare today has many dimensions, and practices need an Electronic Health Record (EHR) that can tackle them all.
The industry's first multidimensional EHR
eClinicalWorks V12 is the answer to providers' need for an EHR capable of addressing every dimension of modern healthcare. If your practice is already running on eClinicalWorks, V12 will add even more value to your healthcare IT. And if you're not already using the browser version of eClinicalWorks, contact your Strategic Account Manager today so you can move to the eClinicalWorks Cloud — ensuring that you'll take full advantage of all V12 has to offer.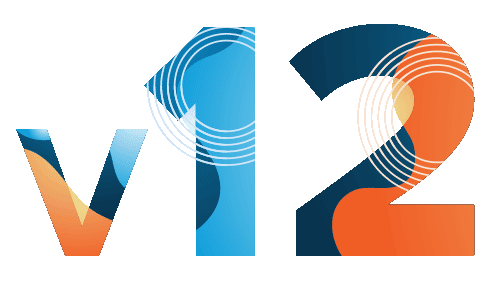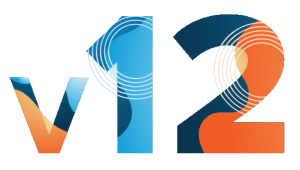 For practices that may still be on another EHR, this fall is the perfect time to ask yourself: Do I want a one-dimensional or a multidimensional EHR? And why continue to pay more for that legacy EHR system when it cannot match the value eClinicalWorks offers?
Let's take a closer look at each of the six dimensions of eClinicalWorks V12.
First Dimension: EHR Plus Search at the Point of Care
The first and most essential step in providing great care is having access to comprehensive medical histories. PRISMA gathers records from all available sources, including other EHRs, to create searchable, timeline views of each patient's health history.


In addition to illustrating the power of search, V12 makes it easier for providers to navigate patient records. The new floating toolbar lets them toggle among the most common tools for documentation. Keyboard shortcuts and macros speed workflows.
Second Dimension: Cloud Intelligence and Remote Medicine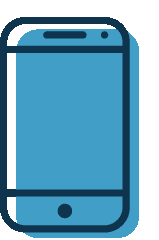 A close second in importance is giving providers flexibility in how, where, and when they provide care. With eClinicalWorks, providers can use Scribe and Touch for mobile documentation on a laptop or smartphone. They can conduct remote office visits for those patients who cannot, should not, or need not have a physical office visit.
And when it comes to medications, eClinicalWorks offers secure, convenient solutions for electronic prescribing of controlled substances, electronic prior authorizations, and healow apps that let patients request refills with a simple click.
Third Dimension: Connect with healow
Through seamless integration with healow Patient Engagement solutions, V12 delivers unprecedented convenience for patients. Patients can self-schedule appointments, check in on a smartphone, pay copays and balances, answer questionnaires, sign consent forms, and more.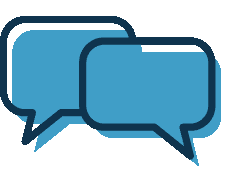 Our new healow Chatbot functions as a virtual assistant for a practice's front office, giving patients a 24/7 point of contact to get answers to their most common questions.
Fourth Dimension: Value-Based Care: Collate, Compute, and To-Do's
The innovative developers and physicians who built V12 understand what tools are needed to achieve value-based care. V12 advances that goal by giving providers and staff everything they need to close gaps in care, coding, and quality.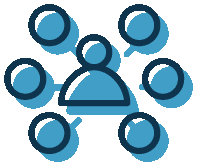 A suite of solutions for better management of patient care — for every kind of patient, every age, and every condition — means providers can gather relevant clinical data, determine what actions are needed, and create to-do lists that are easy to display and understand. That makes it easier to achieve treatment goals.
Fifth Dimension: Bots for RCM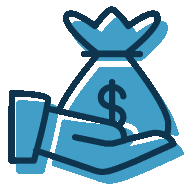 No modern EHR is complete without a bit of robotic process automation (RPA), and V12 is an industry leader. We've put bots into key areas of our EHR, notably in our Revenue CycleManagement solutions. Whether your practice does its own billing using our RCM solution or choose to use the eClinicalWorks RCM service, our bots are at work for you.
By automating routine procedures and carrying out your practice's preferences in areas such as writing off small balances, our bots save you time and money better spent on patients.
Sixth Dimension: Cloud Analytics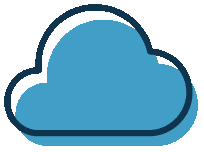 Technology must be measured by the results it achieves. V12 gives practices the reports, dashboards, and insight they demand in every area of their practices, including financial performance, growth over time, patient safety, compliance with regulations, and the effectiveness of their engagement efforts using healow products.
By looking back over each of the other five dimensions, our cloud analytics solutions give practices the confidence that they have made the right choice with V12 — and show them where they should head next to improve care quality and performance further.
Click here to see what V12 can do for your practice!