eClinicalWorks Blog Details
Targeting Behavioral Health, Remote Care & More
eClinicalWorks

Health centers in perfect position to make a critical difference
The COVID-19 crisis has placed enormous strain on the things that constitute community — connecting in person, discussing problems, and supporting patients with their health needs. It is natural that community health centers lead the fight against the effects of the pandemic.
That is no surprise, because we know that as our local medical homes community health centers apply their tools and talents every day to many of the most critical healthcare needs emerging from the pandemic.
One key to success is reinvent the practice to respond to patient needs.
Health centers have met the increased demand for Behavioral Health services and remote care through telehealth. Many are looking to expand use of Remote Patient Monitoring to more closely monitor patients with multiple chronic conditions.
As we continue to navigate the pandemic together, the 2020 eClinicalWorks and healow National Conference is the perfect venue for your health center to learn more about the tools you can use to grow and succeed.
Assessing and battling the effects of social isolation
Social isolation, job losses, limited transportation options, and personal losses have meant a surge in mental health issues. Those already in precarious living or employment situations have been especially affected.
eClinicalWorks can help with Behavioral Health, depression screening, and evaluation of Social Determinants of Health.
According to a March 2020 study in Population Health Management, SDOH screening workflows were successful "when designed to fit existing clinic processes, often achieved by starting with selected target populations or small pilot teams."
The lesson: Start small and then grow your programs.
Ensuring everyone's safety
For many practices, including health centers, COVID-19 has caused a sharp decline in patient visits, along with a loss of revenue.
However, reopening a health center can be done. Patients can be seen remotely with healow TeleVisits™, our versatile and fully HIPAA-compliant telehealth solution that can handle many kinds of visits, including for specialty care.
For in-office visits, healow CHECK-IN allows for easy, remote check-in by clicking a text link on a smartphone. Patients can update information, answer questionnaires, and pay balances, further reducing burdens on your front-office staff.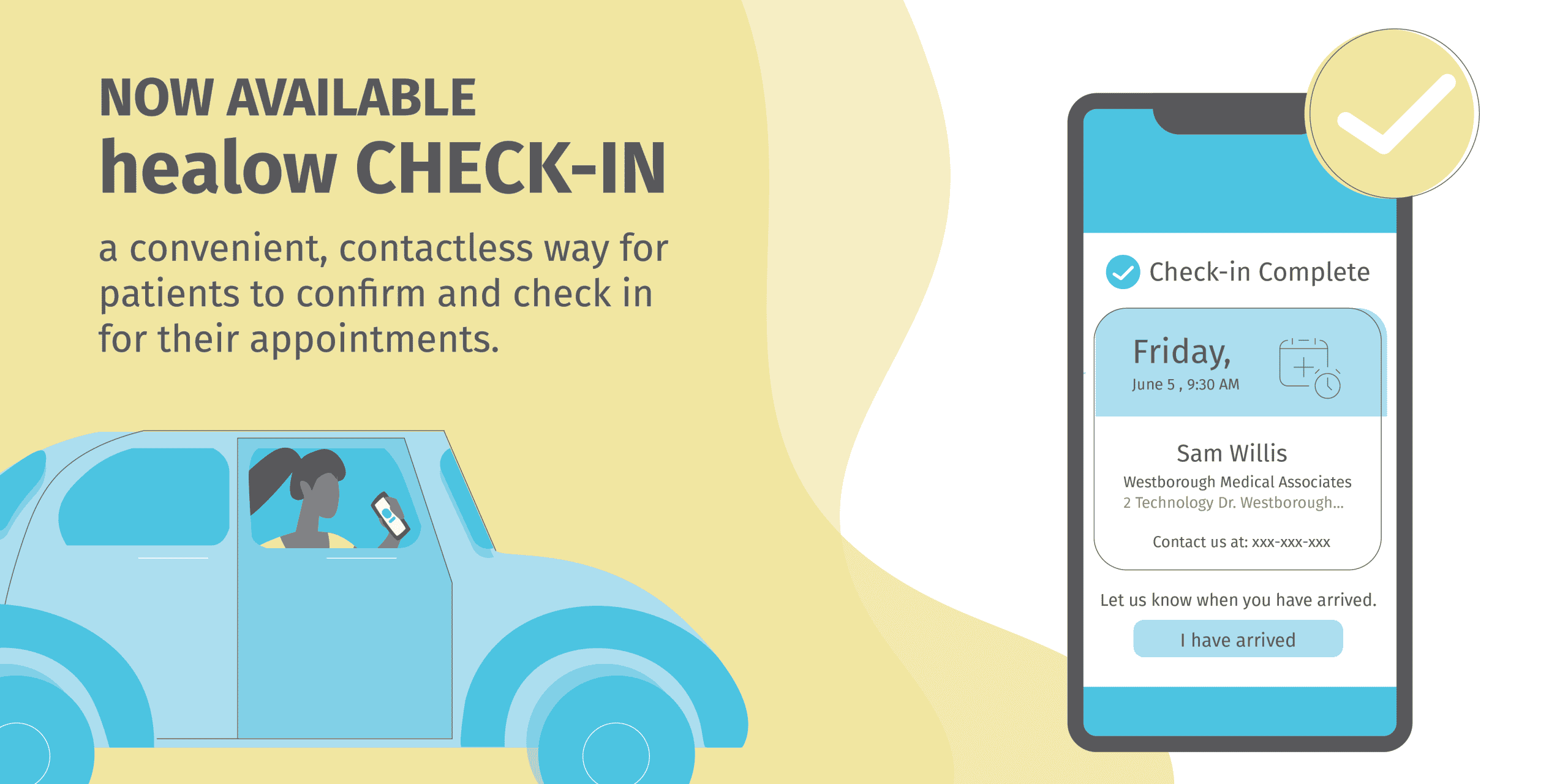 The rise of Remote Patient Monitoring
Late in 2019, the Centers for Medicare & Medicaid Services made regulatory changes to promote Remote Patient Monitoring to promote better outcomes, control costs, and lower the burden on providers.
We are developing the healow® RPM module to give providers an integrated workflow to monitor patients daily, including alerts that can lead to better compliance and timely interventions.
Visit our virtual booth at NC20
We look forward to meeting with many of you during the Conference. Whether you need help with basic documentation, optimizing workflows, adding dental, solving reporting headaches, or helping end the HIV epidemic, eClinicalWorks and healow can help.
Join us October 28-30. The registration deadline is approaching, and the Conference is completely free, so click here to get started!