eClinicalWorks Blog Details
2020 eClinicalWorks Year in Review
eClinicalWorks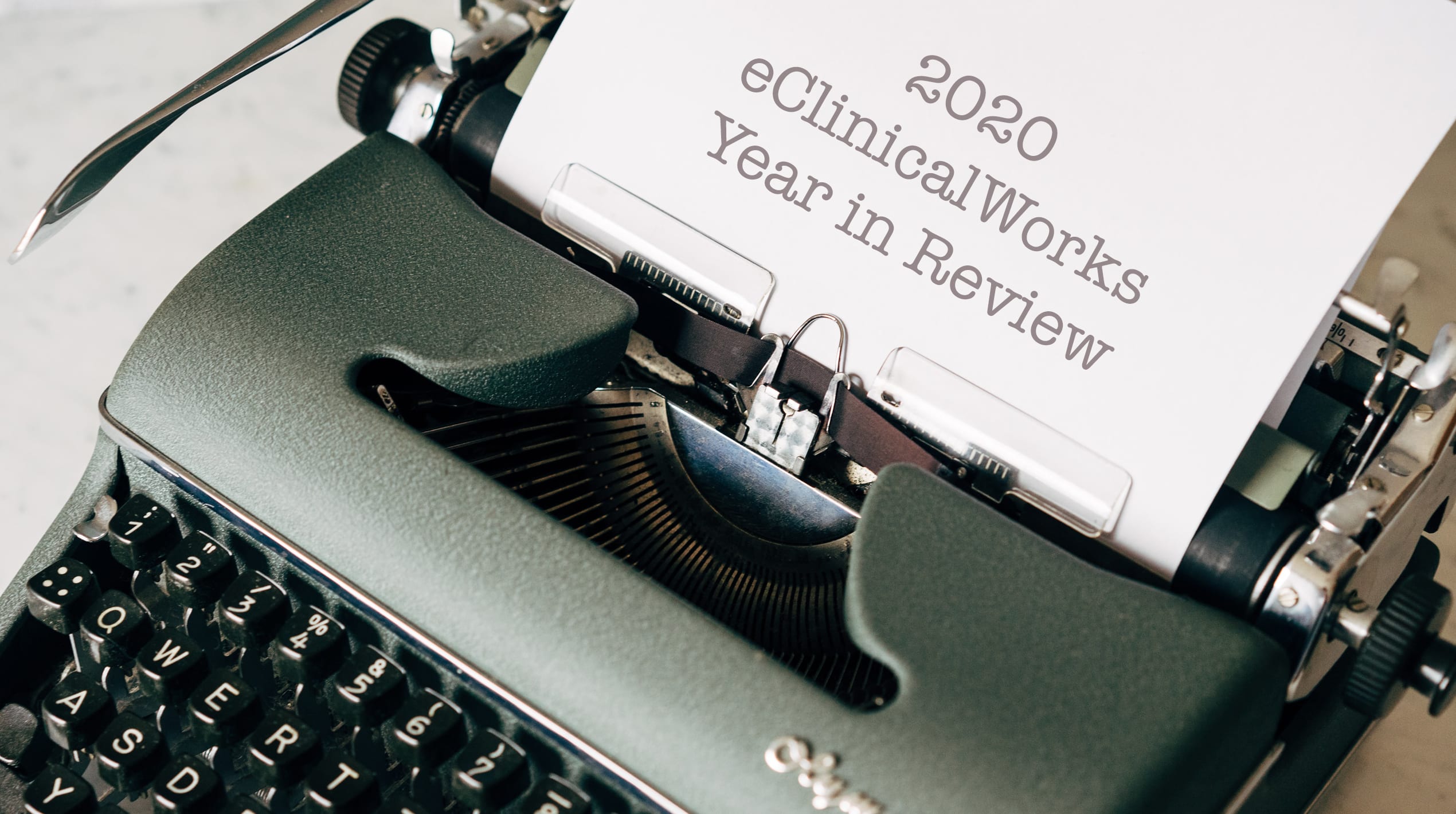 To say a lot happened in 2020 would be an understatement. In this blog, we wanted to take a moment to focus on how eClinicalWorks® has changed over the last year and what we are looking forward to in 2021 and beyond.
Telehealth
When healthcare practices closed their doors to keep their patients and staff safe during the first phase of the COVID-19 pandemic, telehealth became the primary means of providing care and keeping practices open.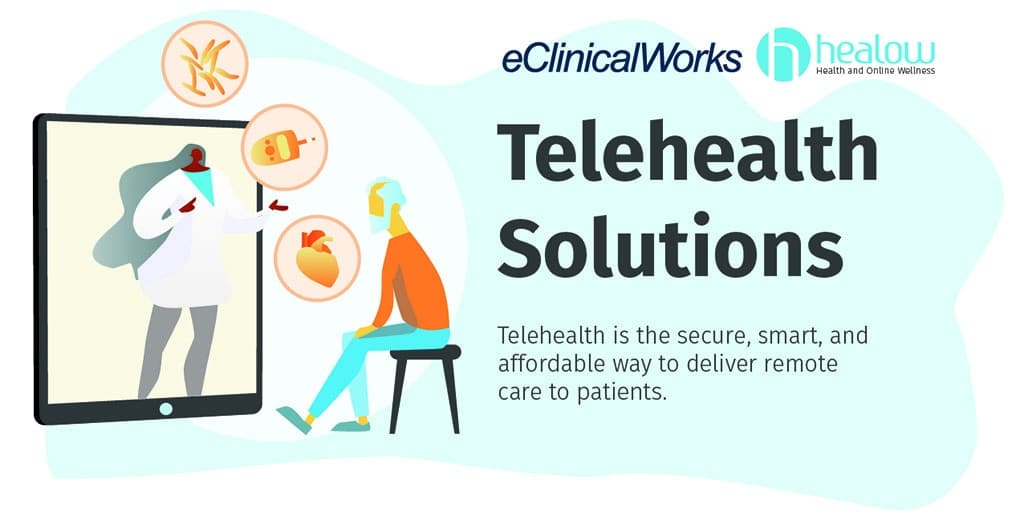 Over the last year, we honed and updated our telehealth technology to better meet provider and patient needs. Some of these updates include: the ability for patients to join a telehealth visit by clicking a text, via email link, or using a 12-digit code; collecting patient data via wearable health devices; and expanding functionality to include an iPad, smartphone, and desktop/laptop.
During 2020, we were able to compile many stories and unique usages of healow TeleVisits™ from our customers. You can watch those videos here.
Many realized that telehealth is a useful tool that they'll continue to use once the pandemic ends.
Contactless Check-in
As practices began reopening their doors, providers and office staff needed a way to reduce the number of patients sitting in the waiting room. To meet their demand, we created healow CHECK-IN™, a safe and secure contactless check-in method that lets patients check in for an appointment, confirm insurance coverage, fill out questionnaires, make payments, and more — all from the comfort of home.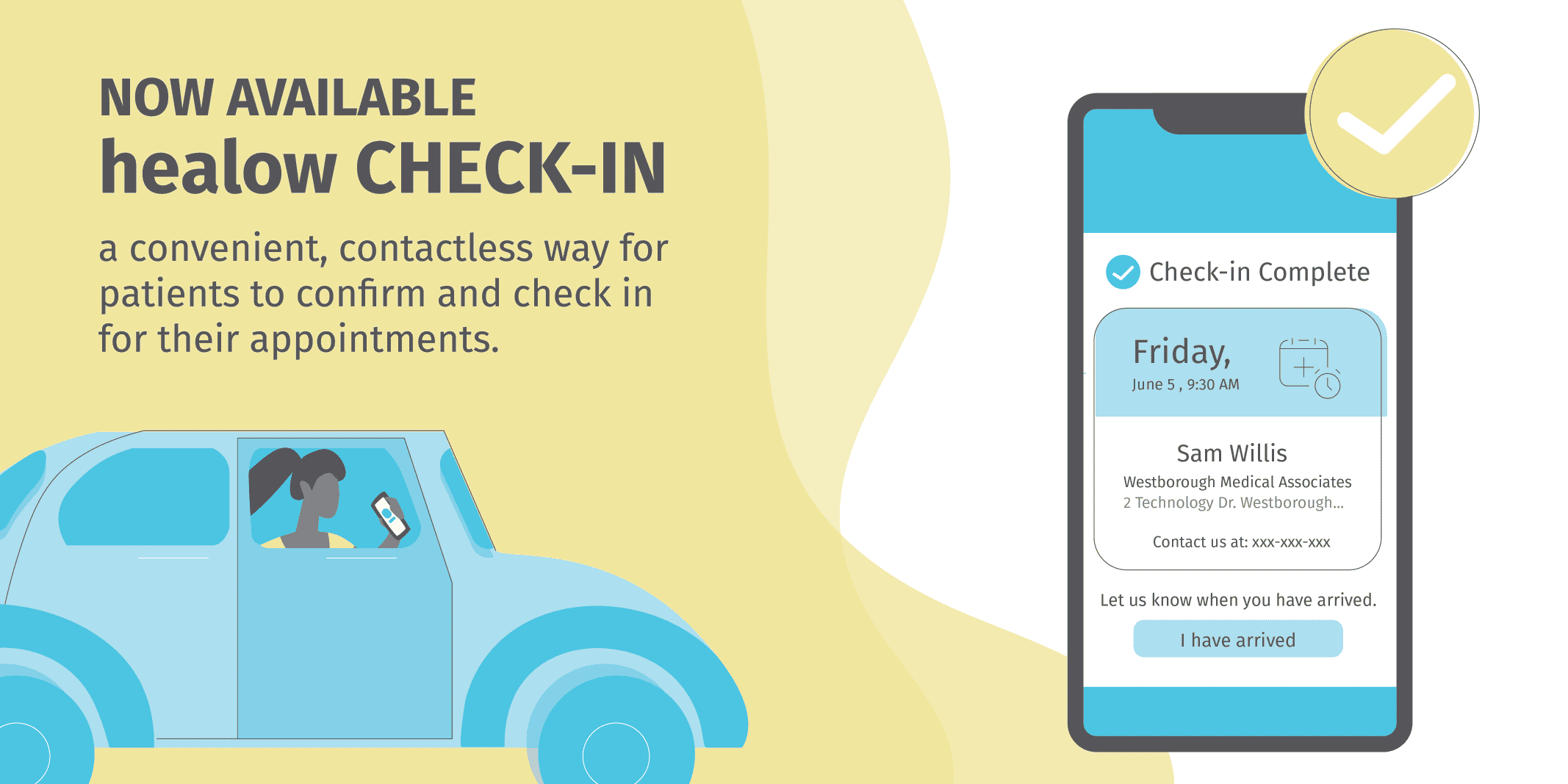 When it's time for the actual appointment, all the patient has to do is click "I have arrived" on their smartphone. This lets your practice know that the patient has arrived at the office, and where and how to find them.
If you want to learn more about our contactless check-in method, click here.
To find out more about how contactless check-in helped keep a primary care practice safe, watch this video.
Our First Virtual Conference
In 2020, large in-person gatherings were an impossibility. Instead of canceling our annual eClinicalWorks and healow® National Conference, we decided to move it to an online setting.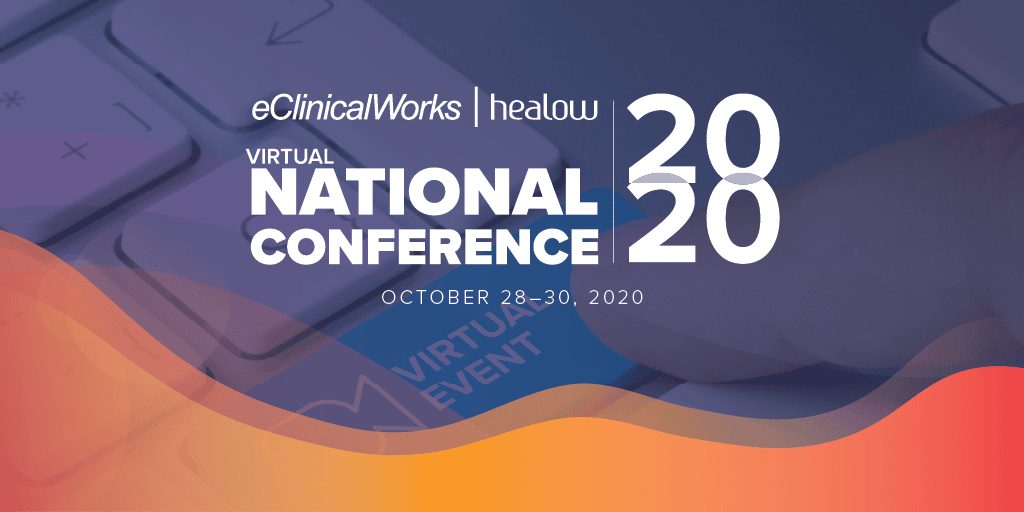 This year, we had over 15,000 attendees signing in from all 50 states in the United States. We conducted 78 customer-focused educational sessions during the Conference, which received a 4.7 out of 5-star customer rating overall.
Thank you to all those who attended the Conference; we're looking forward to learning with you again in 2021.
Looking Ahead
As researchers and scientists race towards a coronavirus vaccine, we also continue to develop and update our technology to better meet the needs of patients and providers. New tools like healow Remote Patient Monitoring and PRISMA, the search engine designed for a "one patient, one record" approach, are just some of the tools that we are working on to improve healthcare in the next year and beyond.