eClinicalWorks Blog Details
Surviving COVID-19: Telehealth and Beyond
eClinicalWorks

Practices turning essential tools for sustainability
More than six months after the World Health Organization declared the COVID-19 outbreak a global pandemic, the world continues to search for hope amid great loss. According to the WHO, some 170 potential vaccines are under development, with more than two dozen already in clinical trials.
Still, uncertainty remains. How long the pandemic lasts depends upon many factors, including development of one or more effective vaccines, solving the economic and logistical challenges involved in distributing those vaccines, and overcoming public concerns over potential side effects.
In addition to the need for talented and brave providers on medicine's front lines — what are the three most important elements for sustaining a practice throughout the pandemic?
Telehealth: Effective, secure, and affordable
In April 2020, Practice Management News reported results of a study by the Larry A. Green Center in which nearly half of more than 2,600 providers said they were unsure whether they had sufficient resources to remain open for the next month. Most had seen sharp declines in patient volume and about one-fifth weren't using telehealth at all.
By June, according to The Definitive Blog, interest in new ways to provide care, spurred in large part by the COVID-19 epidemic, had sparked an "industry-wide increase in telehealth implementation."
Now, as practices face the start of flu season and a possible second wave of coronavirus infections, telehealth is an essential tool for practices of all sizes and varieties. In just one month this spring, eClinicalWorks® saw a 16-fold increase in the use of healow TeleVisits™, our fully secure, HIPAA-compliant telehealth solution.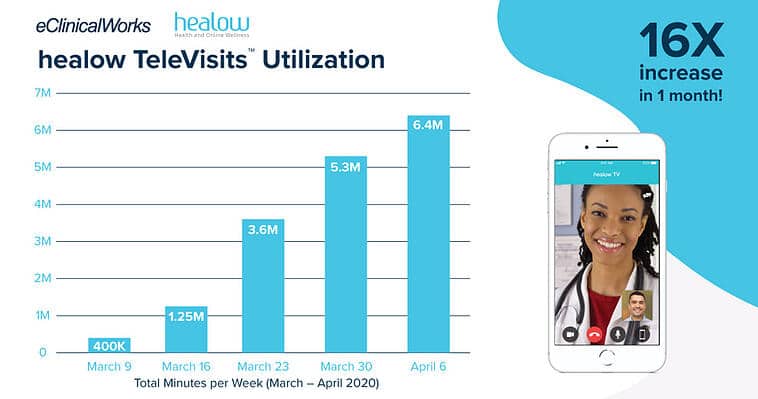 Southeast Medical Clinic in Juneau, Alaska, credits televisits for saving them at a time when patient visits — and revenue — were negligible.
Contactless check-in: Helping promote patient safety
To enhance safety for those patients who still need to physically visit their doctor, eClinicalWorks developed a second essential tool — a contactless means of booking appointments.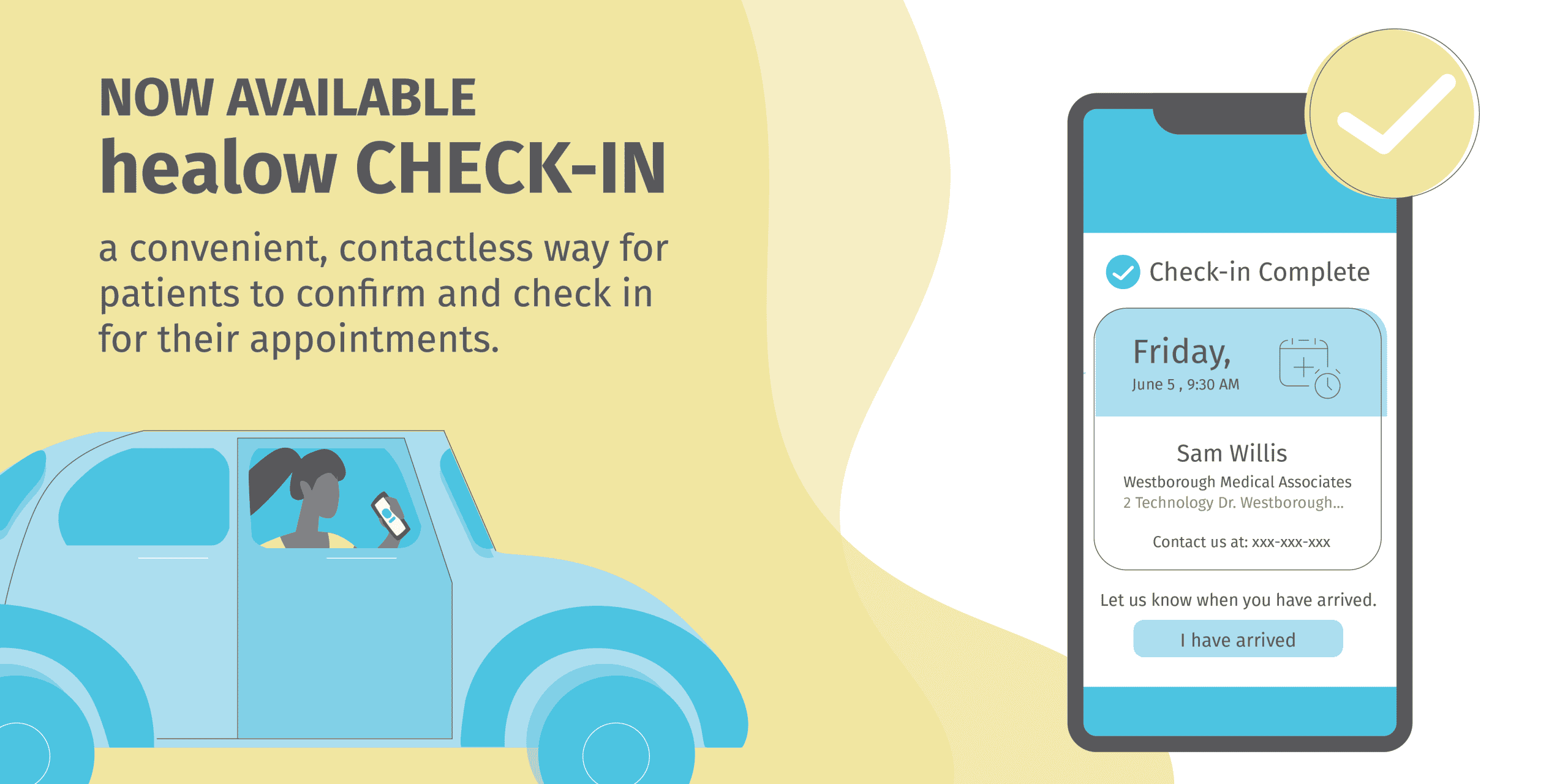 healow® CHECK-IN lets patients confirm their visit by clicking a text link. They can complete previsit paperwork, answer questionnaires, and even pay balances. And on the day of the appointment, there's no need to sit in a waiting room. When they arrive, patients simply click a button to notify the practice they are ready to be seen.
Tying it all together: Listen to your patients
As important as it is to see patients safely — whether remotely or in person — one more piece of the puzzle is needed for sustaining your practice during the COVID-19 pandemic: Effectively reaching out to patients, understanding their needs, and remaining in touch with them.
The art of listening to the patient shouldn't be limited to the office visit itself. It can be extended by using eClinicalMessenger® for outreach, including patient satisfaction surveys that can identify and meet patient needs.
However long the pandemic lasts, your practice can do more than get through it — with the right tools, you can thrive. Telehealth, contactless check-in, and stronger Patient Engagement form the basis of health — for your patients and your practice.
Ready to learn more? Contact sales@eclinicalworks.com.
{{cta('1405dde9-afd8-4846-b83f-33e4efd8d830')}}