eClinicalWorks Blog Details
Why You Should Consider the Cloud
eClinicalWorks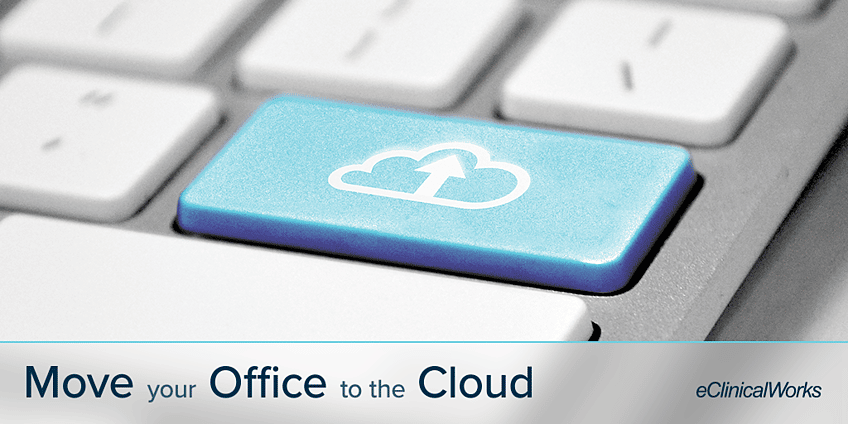 Whether it's a tornado sweeping down over a town in the Midwest, a lightning storm knocking out the power for a few days, or a network that just isn't getting you where you need to go, it's not always possible to know what will come up tomorrow.
The next best thing you can do is prepare.
The eClinicalWorks® cloud can be one of your best defenses. The cloud keeps your patient and practice data safe, secure, and fully accessible regardless of what happens to come up tomorrow.
Even if the power goes out, we can keep you connected through eClinicalWorks Nimbus, a service included with the cloud. Together, our cloud and Nimbus service ensure you have access to your data wherever you have an internet connection — whether you're working from a Windows computer, a Mac, or eClinicalTouch® for the iPad®.
As your practice grows, your data will keep on accumulating. Our cloud solution is scalable, accommodating the growth of your EHR data without increasing your costs.
Time is something everyone wants more of — so don't waste it! Instead of having to manually update data backups, eClinicalWorks handles it all — automatically backing up your practice's data incrementally and daily. We also take care of system upgrades and security updates for you. And don't worry, these upgrades are performed off-hours, so there's no downtime for your practice.
See how Big Sur Health Center utilized the cloud during times of extreme uncertainty below.
To learn more about our comprehensive cloud-based solution, schedule a demo below.
{{cta('b7bde2c1-90cf-4997-9ed0-76b01b3948db')}}