eClinicalWorks Blog Details
Accessing Patient Data Made Easy With Interoperability
eClinicalWorks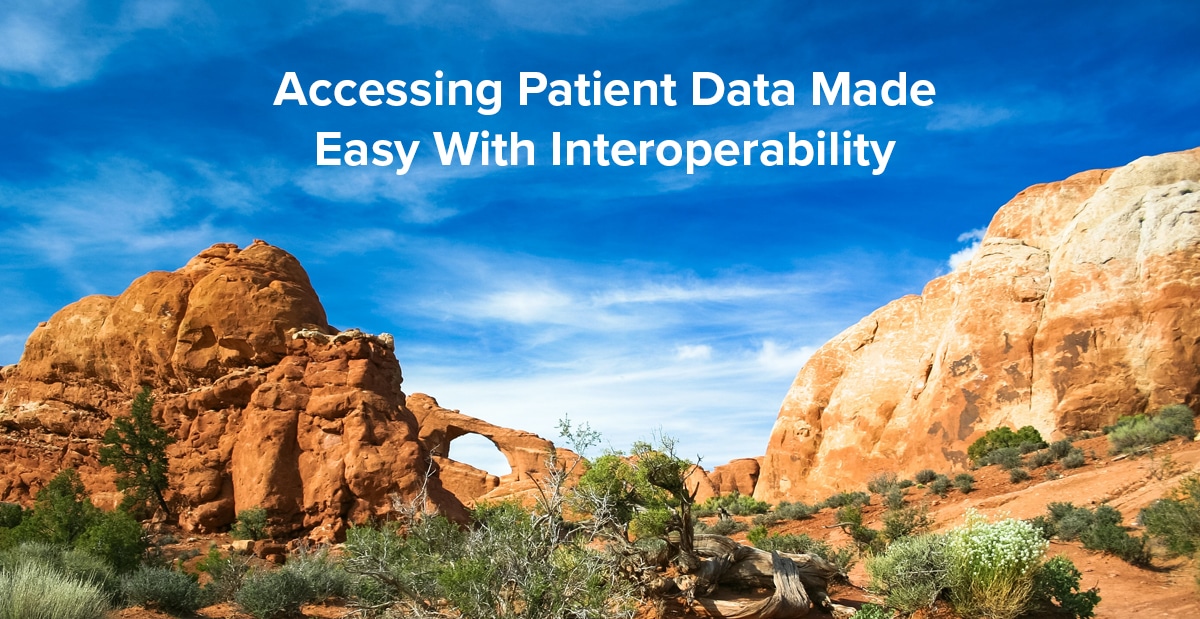 You're walking on a dirt path – medium-length prairie grass rustles next to you as you look over at the angular red rock formations. You hear a faint sound – like someone rolling a set of dice in a plastic cup – and keep moving forward. The sound stops. You scan the area, squinting and listening for something, anything, to attach to the sound.
A few feet forward, and you find your answer. A rattlesnake lying lazily, curled up along the edge of the path, baking in the late afternoon sunlight. Without your senses working in tandem to deliver the right message to your brain, things might have ended differently.
The same concept can be applied to managing patient data. From an urgent care center to a hospital visit, think about how many different ways patients can receive care today. Interoperability is the means of keeping all that data together so healthcare providers can generate accurate patient histories and move forward in care with confidence.
Like your sense of sight and sound that helps guide you on the trail, true interoperability is made of different components that work together to safely and accurately transfer patient data among care settings.
eClinicalWorks® is striving to promote and improve interoperability using these "senses," which include: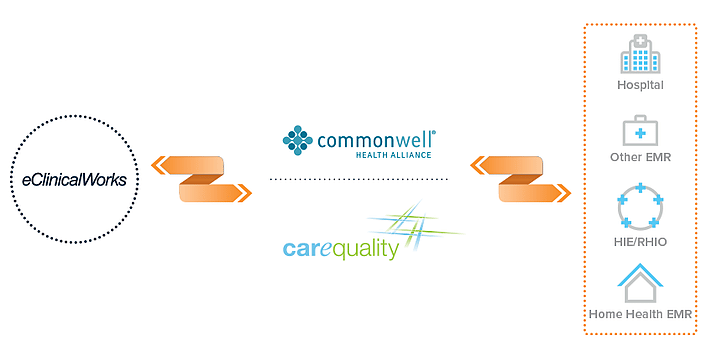 Access to the Carequality and the CommonWell Health Alliance® networks. Through these networks, eClinicalWorks practices exchange over 50 million records per month with other practices and hospitals.
On-Demand Activation, where you'll have all the registry reports you need, along with trending analysis, flow sheets, comparisons, and past results.
SMART on FHIR, an open, standards-based technology platform, enabling developers to create apps that will seamlessly integrate and securely run across the healthcare system. These apps will embed valuable add-on features into your daily workflows to improve clinical care and help third-party developers collaborate with eClinicalWorks.
eClinicalDirect HISP, which supports direct interoperability across all certified EHR vendor products and healthcare organizations for the secure exchange of authenticated personal health information.
· P.R.I.S.M.A., our health information search engine, which analyzes and assesses information from nationwide interoperability networks.
To find out more about interoperability, contact us today. Ready to give us a try?
{{cta('b7bde2c1-90cf-4997-9ed0-76b01b3948db')}}