eClinicalWorks Blog Details
What it Takes to Better Know Your Patients
eClinicalWorks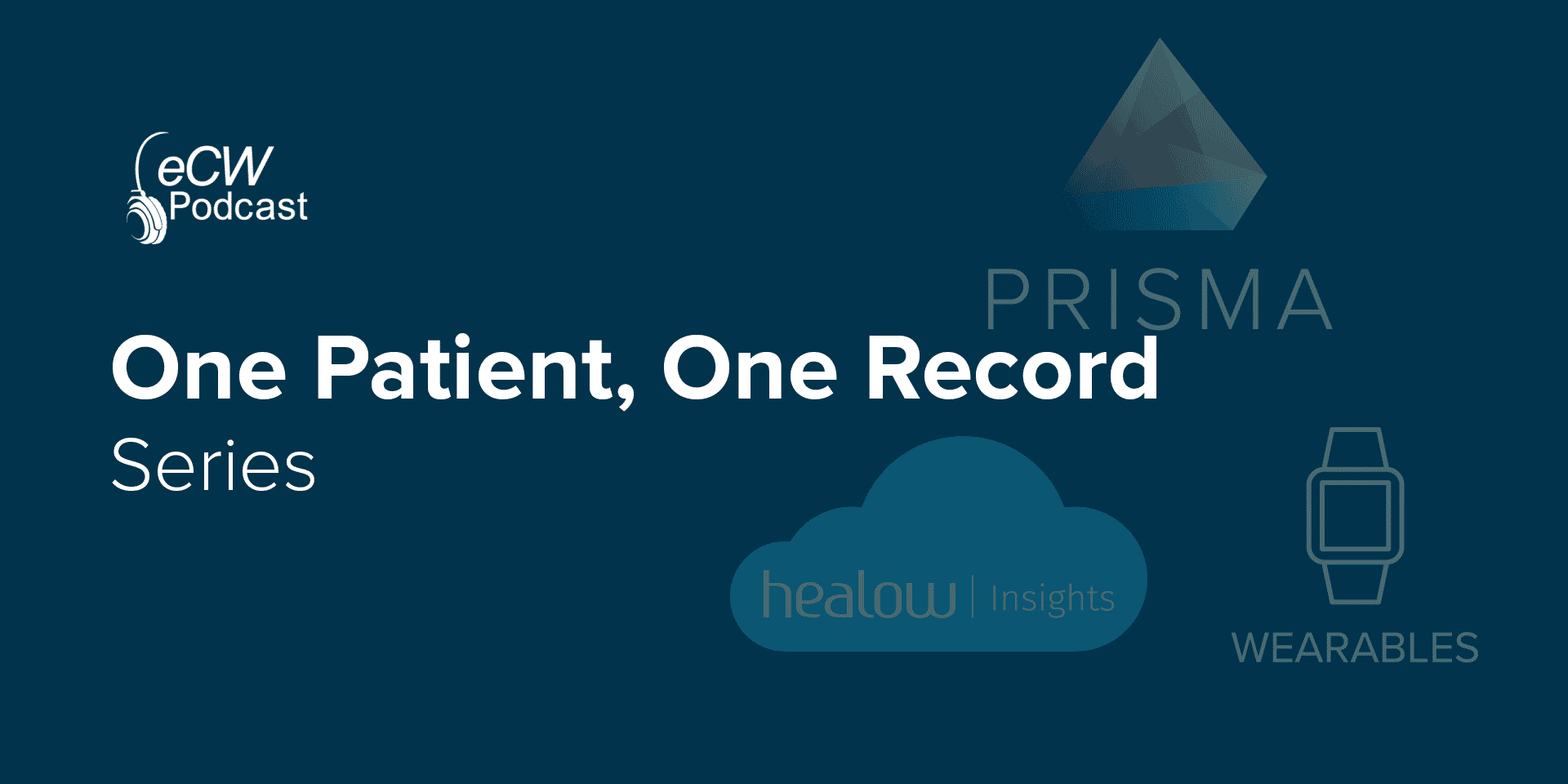 With healthcare data constantly flowing in from multiple sources, how are providers supposed to best organize patient information within their EHR? Truly knowing your patient population starts by finding a means of aggregating scattered data and then funneling it into a convenient and organized system.
Solutions such as PRISMA, healow Insights®, and wearable health devices are making the concept of a "one patient, one record" approach to healthcare a reality. To gain a better understanding of how each of these tools could benefit your practice, let's hear from the experts.
PRISMA
With so much data coming in, PRISMA, the eClinicalWorks® health information search engine, allows providers to quickly sift through, analyze, and assess information from nationwide interoperability networks, payers, and wearable technology.
Listen to Hussein Elhaj, a member of the Business Development and Enterprise Strategy Team, explain how eClinicalWorks practices now exchange an astounding 2.5 million patient records each day, meaning providers have the most complete and up-to-date clinical data to guide better medical decision-making and also how providers are utilizing PRISMA to better organize and utilize this data.
healow Insights
As healthcare has shifted from fee-for-service to value-based reimbursement models, payers and providers alike have faced the challenge of sharing the patient data necessary to support claims and meet reporting requirements.
In this video, Frank Vo, a sales and business development manager for the Payer Engagement Division at healow®, explains how healow Insights empowers payers and providers. This solution provides for discrete EHR data, point-of-care alerts, and faster medical record retrieval. With healow Insights, payers and providers can now enjoy a fully encrypted and secure solution for their data exchange needs.
Wearable Health Devices
Wearable health devices are revolutionizing healthcare, adding critical, real-time information about patients to the wealth of data available from primary care and specialty providers, hospitals, clinics, and payers.
Find out from Melissa Alexander, a healow product manager for telehealth and connected devices, explain how the healow app integrates with a growing array of wearable health devices, from blood pressure cuffs and health monitors to glucometers and scales — and how information from such devices quickly becomes a useful part of the patient's health history.
To start your own "one patient, one record" approach to patient care and try out any of our solutions, schedule a demo with us today.
{{cta('29d02b59-6dad-4ae6-af34-7ea43544e7e5′)}}
Related Post
Tags
EHR data
electronic medical records
healow Insights
interoperability
interoperability in healthcare
Medical records
One Patient One Record
podcast
PRISMA
reimbursement
telehealth
televisits
wearable devices
wearable health devices
wearable technology
wearables