eClinicalWorks Blog Details
Meeting the Demand for Behavioral Health Services
eClinicalWorks

More than half of providers faced an increase
According to a summer 2000 survey conducted by the National Council for Behavioral Health, demand for mental health services has skyrocketed during the COVID-19 crisis. The survey found that more than half of agencies surveyed had seen an increase in demand for their services.
At the same time, however, 54% of respondents said that the pandemic had adversely affected their ability to provide services, with many programs forced to close. The result: A growing gap between what patients need and what medical professionals can provide.
Fortunately, practices nationwide have successfully adopted telehealth solutions to help address the growing demand for behavioral health services.
Setting an example in Virginia
For Dr. Amar Shah, head of VitalCare Family Practice, a three-provider group in Chesterfield, Virginia, it was clear from the start of the pandemic that he and his colleagues would need to develop a new strategy to continue to deliver care.
As Dr. Shah noted during a podcast at the 2020 eClinicalWorks® and healow® National Conference, the first key to success is understanding the scope and nature of the challenge.
"We all understand that Behavioral Health is a big part of primary care," Dr. Shah said. "There's a shortage of behavioral health providers, and many times primary care has to do the evaluation and the prescribing and the monitoring of those patients."
Making — and breaking — the link to the ER
At VitalCare, Dr. Shah and his colleagues recognized that patients with behavioral health issues also made frequent visits to hospital emergency rooms.
"When we saw those numbers we were astounded," he said. "Nine times out of 10, recurring ER visits have something to do with the behavioral health problem. So, we wanted to take a proactive approach by reducing our unwanted ER visits, providing direct behavioral health services here from our providers, care managers, and therapists."
Dr. Shah dedicates time each day to conduct televisits and uses that time to effectively meet the behavioral and mental health needs of many patients.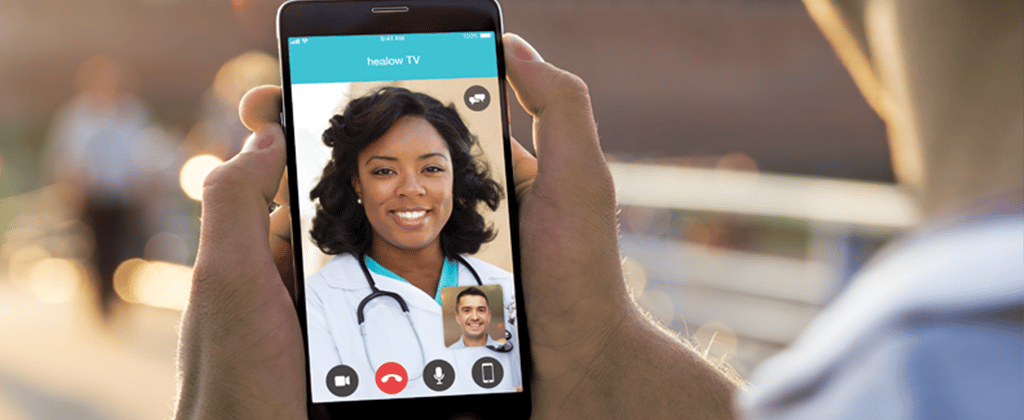 Seeing results
"It helps me structure my day and my workflow more efficiently when I actually have dedicated televisits each day," he said. "My patients love it, because there's still a lot of fear around the COVID-19 pandemic."
Over the more than six months since focusing on behavioral health conditions, Dr. Shah reports his practice has:
Noticed improvement in diabetic management and hypertension management
Improved adherence to anti-depressant and anti-anxiety medication regiments
Building awareness and visibility
Dr. Shah said that practices looking to build and maintain a strong program of behavioral health treatment should consider using eClinicalMessenger®. VitalCare has activated diabetes management and preventive services campaigns and is adding follow-up campaigns to better reach out to patients with depression and anxiety.
"Many patients tend to forget they have a behavioral health appointment with our care manager, even though we have a telephone message, an email, and a voice message going out to them," Dr. Shah said. "So, we have a Portal message now that gives them a notification one week, three days, and one day prior, to be sure they follow up."
Keeping a practice strong also means reaching out to new patients with a strong online presence, including keeping the practice's website up to date, providing lots of reliable medical education materials, and letting existing and potential patients know you offer telehealth appointments.
"We've also had significant marketing on our social media platforms, such as Instagram, Facebook, and Twitter," Dr. Shah added. "So, by combining all of that online presence, we've truly been able to capture a large demographic of patients that would not normally have found us."
{{cta('0d11958c-cd0f-4139-a3ca-5c907b59dd80')}}