eClinicalWorks Blog Details
How Telehealth Will Make The 21st Century Ours
eClinicalWorks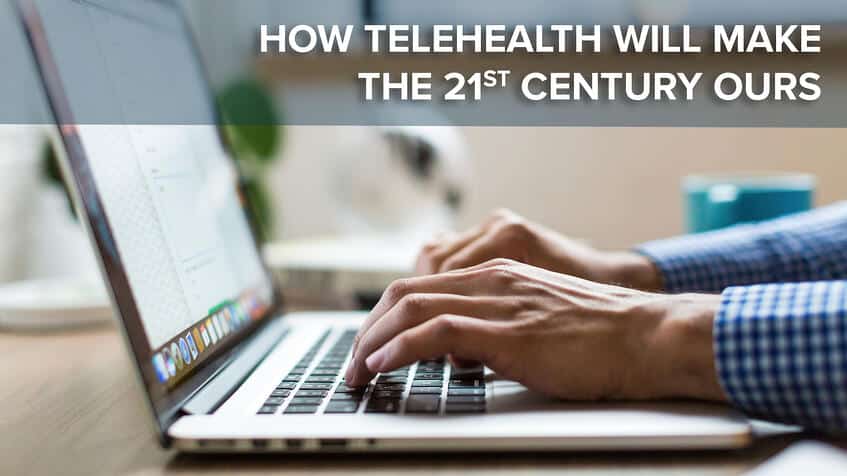 Who would have thought that one day we'd be able to conduct doctor's appointments from different corners of the earth?
In Loren Eiseley's The Immense Journey, the author talks about the importance of flowers in human evolution. He writes that "the weight of a petal has changed the face of the world and made it ours." Without flowers, would it have been possible to get to the evolutionary point that we are at today?
COVID-19 has devastated people around the world but has also opened the door to innovation in the world of healthcare. Like the flower acting as a trigger point in Eiseley's evolutionary theory, the pandemic forced change – causing people from around the world to find a solution to keep people safe and healthy. Without this pandemic, would we have found the means of caring for patients like we are now? Probably, but would it have happened at such a rapid pace? Probably not.
Care from Anywhere
Providers at Healing Hands of Nebraska, a three-location practice in Nebraska, specialize in a type of surgery that is only done in a few areas throughout the world. Because of this, it's not uncommon for these providers to see international patients. It wouldn't make sense for patients to have to fly across the world for a 15-minute surgical consultation. Luckily, these consultations can be done online via televisits, making it easier for patients from anywhere in the world to speak with their provider.
Within a week, Dr. Bradley M. Block and his colleagues at Block, Chase, Nation, and Smolen Family Medicine were up and running with healow TeleVisits™. Now, about 75% of their visits are through telehealth, helping sustain the practice. The high quality of the video connections helped him confirm that a young adult patient of his in Japan had successfully overcome COVID-19.
These are just two examples of how healow TeleVisits continue to change the way we practice medicine. Watch our video below to see examples of how telehealth is expanding the world's access to safe, secure, and effective medical care.
Related Post