eClinicalWorks Blog Details
Teledentistry: Expanding Access to Dental Care
eClinicalWorks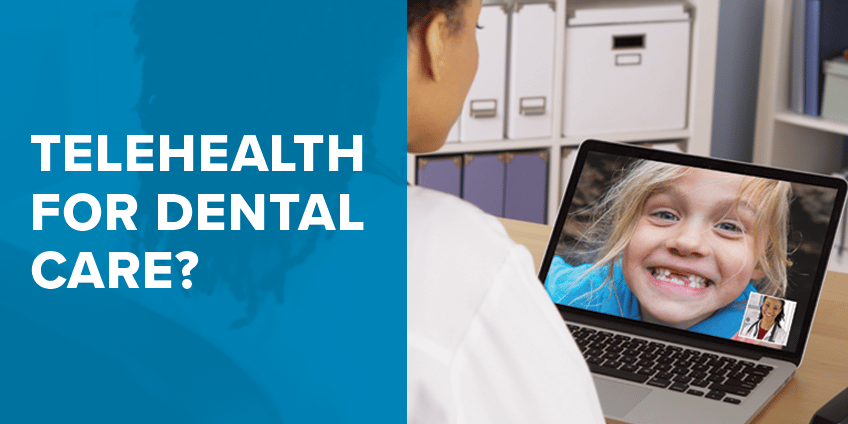 Pioneered by the U.S. Army
Many doctors and patients today are using telemedicine, connecting via computer or mobile device for a range of medical and behavioral health concerns, from assessing pain to examining a skin rash to discussing medications. But going to the dentist? Doesn't that still mean a physical office visit?
Maybe not. In 1994, the U.S. Army's Total Dental Access Project showed that teledentistry could reduce costs while extending dental care to rural areas where dentists may not be readily available.
For those accustomed to years of office visits for cleaning and drilling of teeth, the question is obvious: How do they do that?
How teledentistry works
An August 2016 report from the University of the Pacific emphasizes that "telehealth refers to communication tools and systems that facilitate the delivery of health care." Dental professionals can use either live video conferencing — with a patient or another provider — or store-and-forward interactions, in which they review health records sent from colleagues in remote locations.
The University of the Pacific report notes:
Video conferences for patients scheduled for a major dental procedure can save families the time and expense of a long drive for what is likely to be a short preoperative visit.

Dental hygienists and assistants can gather records in community settings, including community centers, Head Start programs, and nursing homes, and transmit them to dentists, who then create dental treatment plans.

The pH level of a patient's saliva — a key indicator of oral health — can be measured over time and the results reviewed by a dentist in another location.

Assistants under remote supervision by dentists have even provided temporary fillings to stabilize teeth until a full appointment with the dentist can take place.
Tools in place, guidance needed
In 2011, the Journal of the International Society of Preventive & Community Dentistry noted that "almost all dental practices set-ups have intraoral cameras, digital cameras and computers with Internet access, which automatically cater to teledental solutions."
The eClinicalWorks Electronic Dental Record, for example, offers dental professionals everything they need to offer services remotely.
The obstacles to broader applications of teledentistry are not technological but a matter of navigating a patchwork of state regulations and insurance reimbursements. While nearly all states provide for some reimbursement for telemedicine, only a few explicitly include dental services. Additional guidance, regulations, and advocacy are needed for teledentistry to gain wider implementation and acceptance.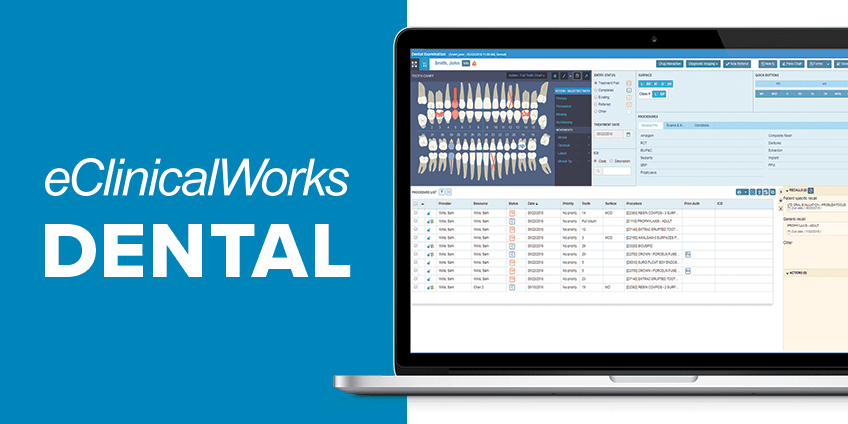 Success around the world
But the medical benefits of teledentistry are already clear:
The Eastman Institute of Oral Health in Rochester, N.Y., developed a teledentistry initiative that improved access to oral healthcare for children at the Finger Lakes Community Health Clinic. More than 900 children have been screened and the initiative led to the first national teledentistry conference, held in Rochester last June.
A screening program in the Porur neighborhood of Chennai, India, found that digital images generated at a school clinic and reviewed by dentists off-site were effective in detecting dental caries in young children.
According to the University of the Pacific study and other sources, teledentistry programs for effective community screening have been implemented in many other places, including Arizona, Australia, Switzerland, England, and Northern Ireland.
Expanding care to those most in need
Why should practices promote a regulatory environment in which teledentistry can flourish?
Primarily because teledentistry works. It cannot replace every office visit, but can provide screenings and assessments to thousands who currently lack any services. Moreover, teledentistry can address disparities in dental care. The University of the Pacific report notes that dental visits and dentists' incomes have been in decline for a decade, and warns that "the dental industry is now primarily serving the wealthiest, and also the healthiest, members of society."
Millions of Americans who lack dental insurance and cannot afford to pay out-of-pocket go without much needed dental care, which can seriously impact their quality of life and lead to expensive health problems. Teledentistry won't solve all those problems, but it can help expand access to dental care.
Interested in learning more about our dental solutions?
{{cta('5f8d3632-71d8-4b93-85cb-dcccde2bb8af','justifycenter')}}
---