eClinicalWorks Blog Details
How SG Pediatrics are Using TeleVisits to Help Patients
eClinicalWorks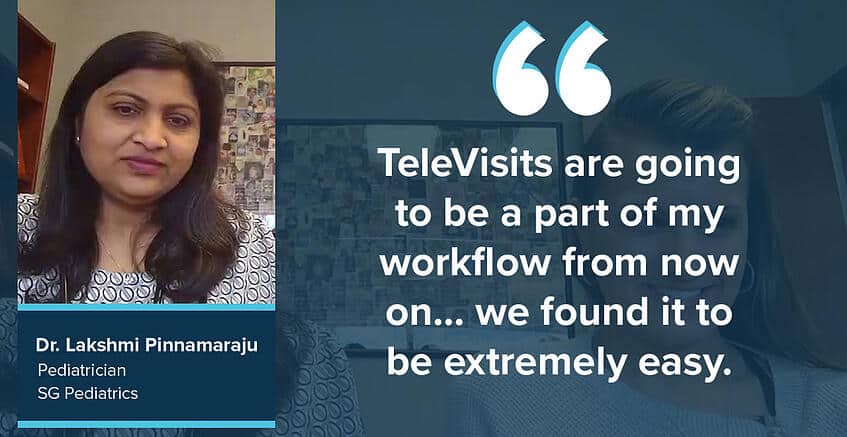 For the last two years, providers at SG Pediatrics have been successfully using healow TeleVisits™ to see patients from home. So when the need for social distancing arose, they already had the tools in place to move all of their appointments online.
"I find TeleVisits are a great solution for this time, and I'm going to continue to offer them. They're going to be a part of my workflow from now on," said Dr. Lakshmi Pinnamaraju, a pediatrician at SG Pediatrics.
Providers at SG Pediatrics are also enjoying the simplicity of healow TeleVisits. The providers like how easy it is to schedule an appointment. They also appreciate the reminder emails that are sent to the patients with a date and time for the appointment, along with a link to get them started. Doctors at SG Pediatrics also enjoy how documentation can be done right in the Progress Note while an appointment is taking place – leading to a smooth billing process.
Even if a practice is on an EHR other than eClinicalWorks, there is a stand-alone option.
healow TeleVisits are $2 per visit or $50 for 250 minutes per month, whichever is less. And due to COVID-19, through September 2020, the healow Telehealth Solutions package will be capped at $100 per the number of telehealth-enabled providers per month.
{{cta('127a46f6-3881-467a-9570-711a44740956')}}
Related Post