eClinicalWorks Blog Details
How Televisits Have Transformed Comprehensive Sleep Center
eClinicalWorks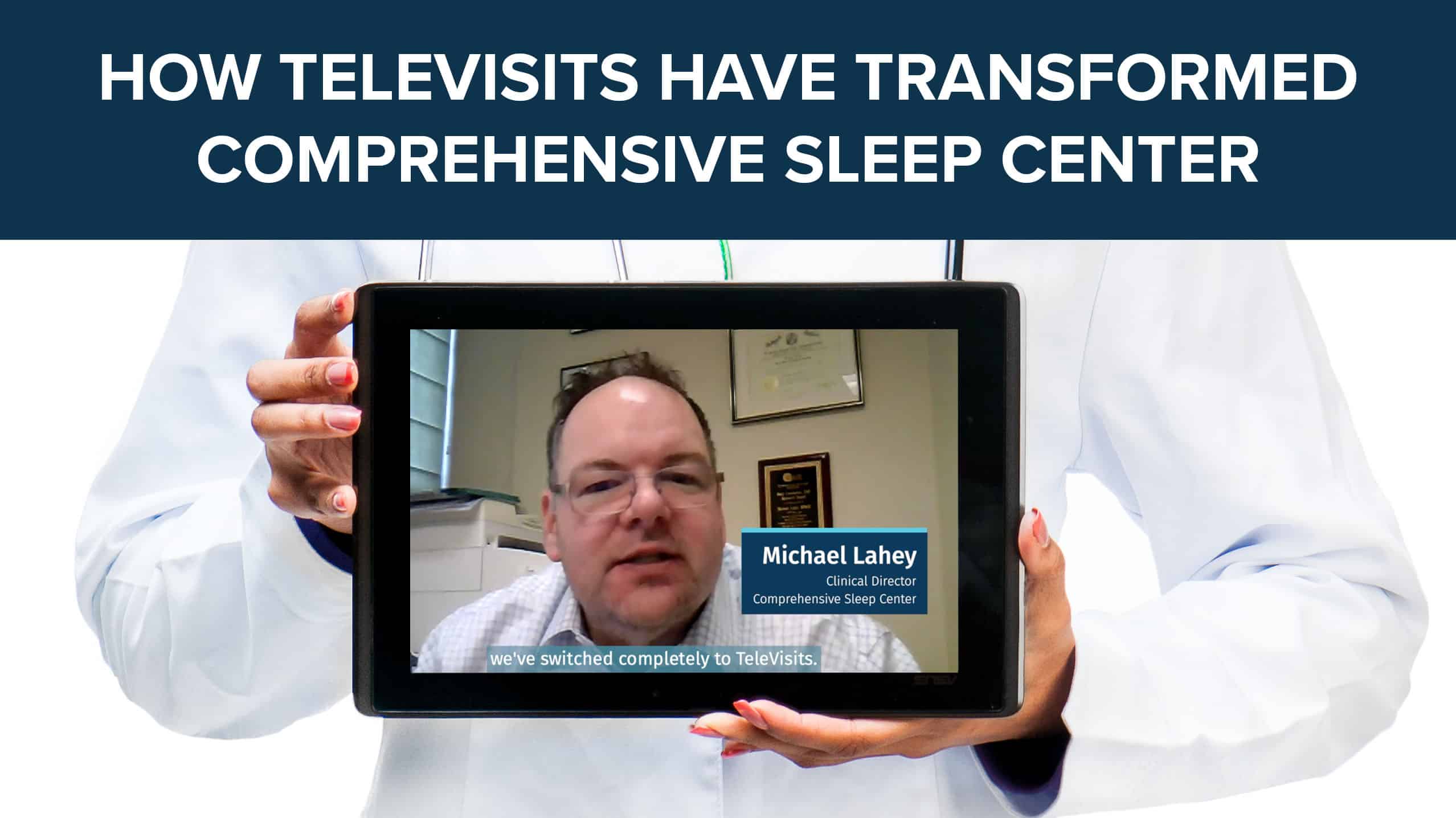 Amid the COVID-19 pandemic, practices are looking for an effective way to treat patients without having them physically come into the office. For Comprehensive Sleep Center, a practice located in Fair Lawn, New Jersey, healow TeleVisits™ have been that option – the practice completely switching to TeleVisits within three days of activation.
healow TeleVisits have played a central role in successfully bringing care to patients at Comprehensive Sleep Center.
"Our providers are loving it; the patients are loving it. They're able to see their doctor without the chance of exposing them or our staff," said Michael Lahey, Clinical Director at Comprehensive Sleep Center.
The technology is simple and easy to use. Lahey explains how providers ranging from 20 to 70 years old are seeing their full schedule of patients through healow TeleVisits.
Other practices have noticed the fast implementation and success that Comprehensive Sleep Center has had with healow TeleVisits and have been reaching out to see what they can do to get started. Even if a practice is on an EHR other than eClinicalWorks, there is a stand-alone option.
healow TeleVisits are $2 per visit or $50 for 250 minutes per month, whichever is less. And due to COVID-19, through September 2020, the healow Telehealth Solutions package will be capped at $100 per the number of telehealth-enabled providers per month.
{{cta('127a46f6-3881-467a-9570-711a44740956')}}
Related Post