eClinicalWorks Blog Details
Resourceful Action During Extreme Times
eClinicalWorks

The logistics of an Alaska office visit
Visiting Southeast Medical Center in Juneau, Alaska, isn't usually as simple as boarding a bus or hopping in the car. For many patients, a trip to the doctor means riding a ferry or taking a floatplane. Add a pandemic to that, and the practice's survival is at stake.
When COVID-19 hit Alaska in March, Southeast Medical Center realized donning masks, practicing social distancing, and limiting office hours wouldn't suffice. Patients were simply not going to add potential coronavirus infection to the hazards of navigating the state's rugged Pacific Coast.
"We basically lost our entire revenue stream," said Amanda Gable, Southeast's office manager.
But you don't thrive in Alaska without being resourceful. Within four days, staff reinvented how they handle office visits, converting 100% of encounters to healow TeleVisits™.
Precedents in polar medicine
Self-reliance and ingenuity have long been hallmarks of those who live and work in extreme climates and circumstances.
Dr. Leonid Rogozov, the only doctor on the Soviet Antarctic Expedition of 1960-61, had to perform an appendectomy on himself. In 1998, American Dr. Jerri Nielsen used telehealth to consult with other medical experts to treat herself for breast cancer.
Happily, most medical practices don't face challenges nearly as extreme as those pioneering doctors. They have a comprehensive suite of healthcare IT tools to combat crises such as coronavirus. And healow Telehealth Solutions, whether used as a stand-alone product or integrated with the eClinicalWorks EHR, can be up and running in just days.
At Southeast Medical Center, telehealth has allowed the practice to remain open to serve patients. And remote visits aren't limited to tech-savvy, younger patients. Gable said that the average telehealth patient at Southeast is 80 years old, and one older patient has successfully used telehealth to authorize her ongoing chemotherapy treatments.
Learning more about reinvention
Today, just two months after the coronavirus pandemic brought sweeping changes to how we practice medicine, more than 8,000 practices across the nation are enabled to use healow.
Thousands more could easily join them, and to help those practices that may remain uncertain or hesitant about exactly how to respond to the COVID-19 crisis, eClinicalWorks is launching a webinar series, Reinventing Your Practice.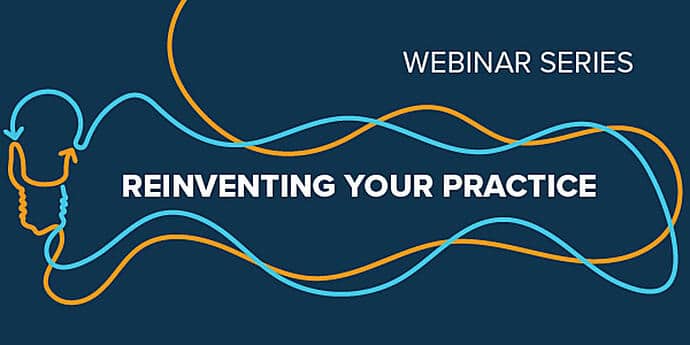 Beginning today and running through July 20, we are offering four separate sessions on key aspects of reinventing your practice — telehealth, the previsit and check-in process, patient care during the medical encounter, and how to employ Population Health programs to improve after-visit care.
Whether you practice in a faraway frozen region or anywhere from coast to coast, eClinicalWorks and healow® can help you and your patients better navigate today's challenges and prepare for whatever the future may bring. For more details and how to sign up, click the button below.
{{cta('e13a689e-5762-4775-90b5-445e83189adf')}}