eClinicalWorks Blog Details
How Telehealth Kept a Patient Out of the ER
eClinicalWorks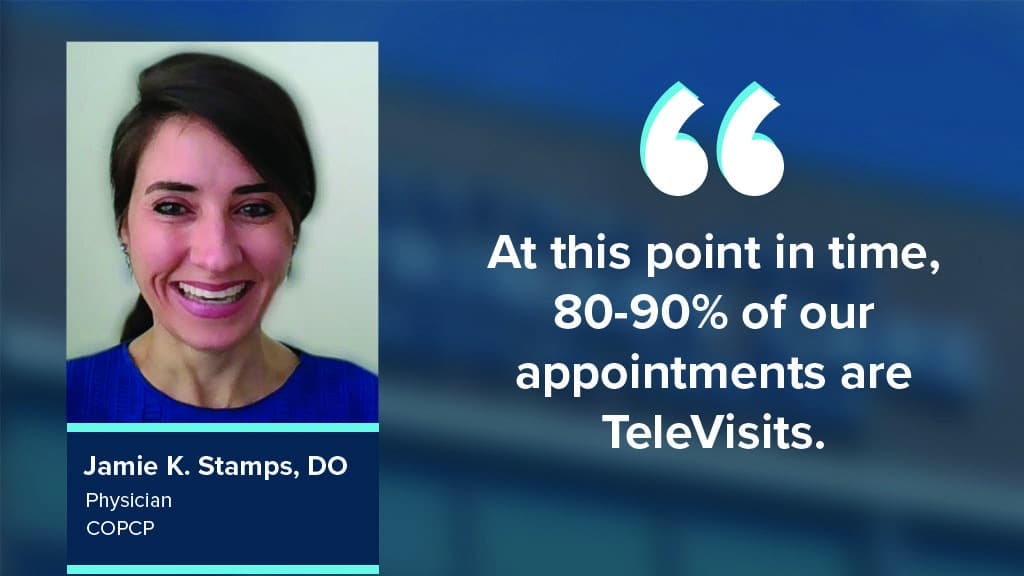 Televisits have been very helpful in bringing high-quality care and a level of assurance to patients during this trying time. At Central Ohio Primary Care Physicians, the largest physician-owned medical group in Ohio, 400 providers are utilizing healow TeleVisits™ to provide care to more than 450,000 patients.
When Jamie K. Stamps, a DO at COPCP, was asked about televisits, a particular patient she recently saw came to mind. The patient was a woman in her upper 60s suffering from UTI-related symptoms and upper-respiratory symptoms, including fever and shortness of breath.
The patient was very concerned that she had contracted the coronavirus. Dr. Stamps conducted a televisit with the patient and was quickly able to determine that the patient was not short of breath and that her vital signs were stable.
Dr. Stamps ordered and conducted the appropriate testing and determined that her patient did not have the coronavirus.
"If it weren't for televisits, she may have ended up in the emergency room. It's our duty as primary care physicians to take care of these patients in our best capacity in the outpatient setting. And I believe televisits are enabling us to do that," said Dr. Stamps.
Interested in learning more about telehealth? We can help!
Contact us to learn more about healow TeleVisits or sign up for one of our informational webinars at my.eclinicalworks.com.
{{cta('6c3afc1c-d3ba-4f7a-98ef-4d6cc9780ceb')}}
Related Post