eClinicalWorks Blog Details
4 Patient Engagement Solutions to Help Patients and Practices in 2022
eClinicalWorks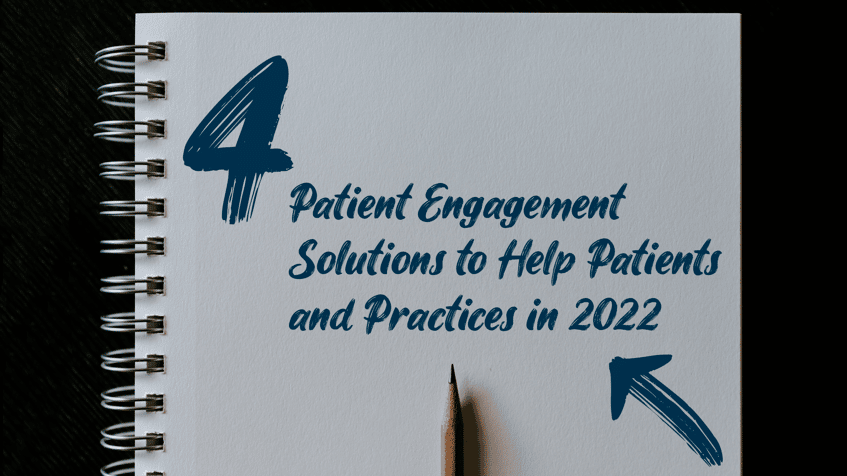 In the last few years, we have seen dramatic shifts in how patients have interacted with technology and taken control of their own health during a global pandemic.
Making lives easier for patients with convenient and time-saving healthcare IT solutions can also help free up time for front-office staff. Many of these workers have to put in extra hours to make up for staffing shortages that are currently plaguing the healthcare industry.
Read on to learn about four Patient Engagement Solutions that can make a difference to patients and staff right away.
An Online Appointment Booking Tool
healow Open Access® lets patients request or book appointments online, anytime, and from any device. That could mean anything from scheduling a COVID-19 booster shot appointment to setting up an annual wellness visit.
Having an online booking method can also keep staff from answering phone calls throughout the day and better focus their efforts to help their medical organization.
A Convenient Check-In Solution
healow CHECK-IN™ lets patients check in for upcoming appointments from the comfort of their home. During check-in, patients can review their demographics, confirm their insurance coverage, sign consent forms, fill out questionnaires, make payments, and review medications.
Limiting the number of patients who may be contagious from sitting in a waiting room may also help limit the spread of coronavirus or other infectious diseases.
For staff, having patients check in for appointments themselves can save time and improve workflows — helping reduce instances of burnout.
Secure Appointment Reminders and Access to Lab Results
People are busy and an appointment a patient may have scheduled a few weeks in advance may become overshadowed by other events going on in their lives. With eClinicalMessenger®, automated appointment reminders can be sent to patients. Patients can also receive secure access to lab results, prescription notifications, and more.
Telehealth
Although many providers have gone back to primarily in-office visits, telehealth can still play a critical role in improving Patient Engagement in 2022. If care can be provided virtually, and a patient is at risk of exposing others to an infectious disease, then it may be an optimal time to use healow TeleVisits™. Televisits can also be used for patients who live a distance from their healthcare provider or who are too busy to get into the physical office for routine care.
Telehealth technology can also be helpful for patients with mental health issues. Often, talking about mental health can be challenging. So, meeting with a mental health professional in a private, secure, and comfortable area that the patient is familiar with may reduce no-shows and provide patients with quality care.
If you want to get an in-depth look at which tools we would recommend when thinking about improving Patient Engagement at your practice, download our Stronger Engagement Throughout the Patient Journey eBook below.