eClinicalWorks Blog Details
How healow Self-Scheduling Helped a New Practice Fill 400 Appointment Slots
eClinicalWorks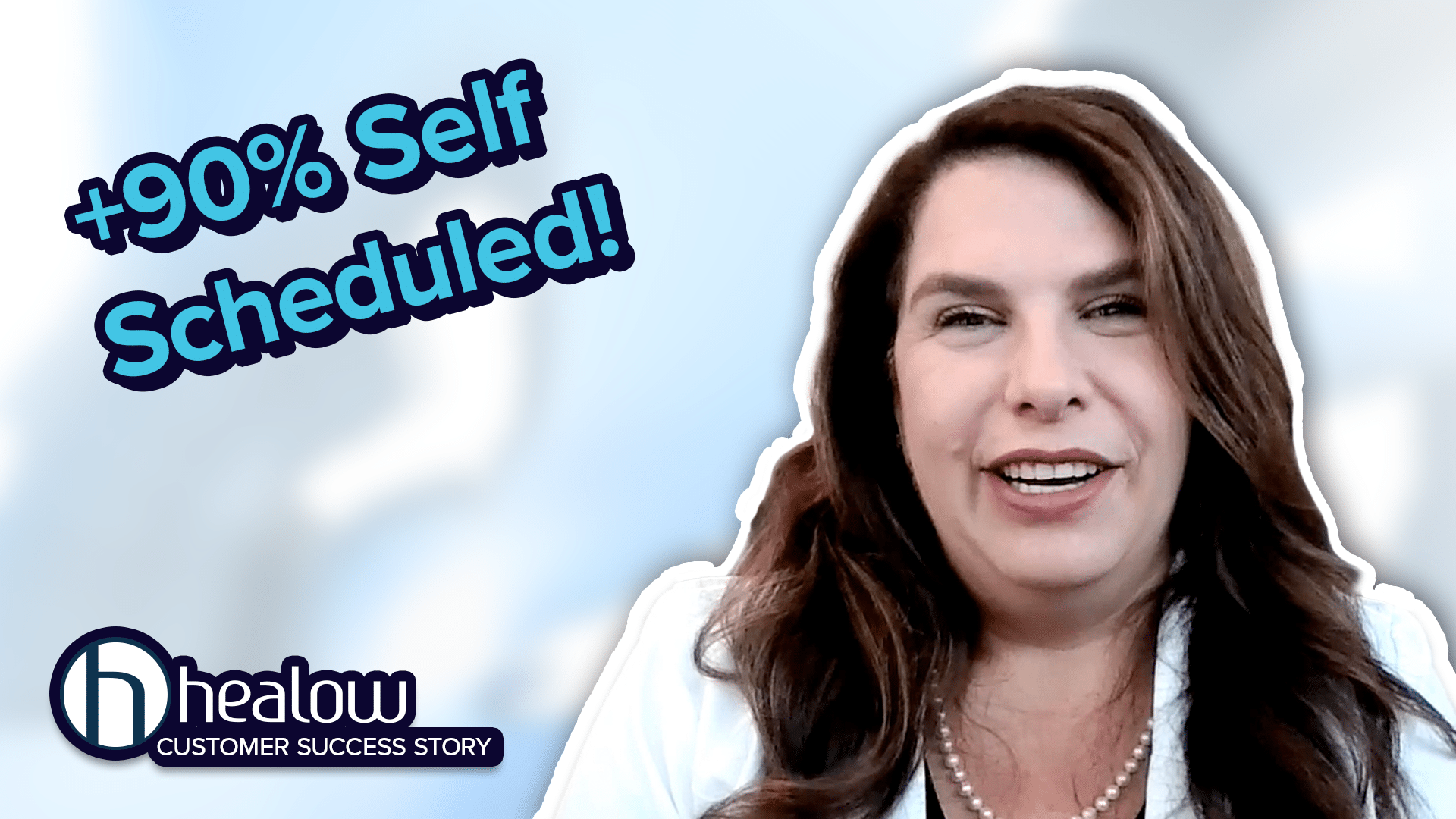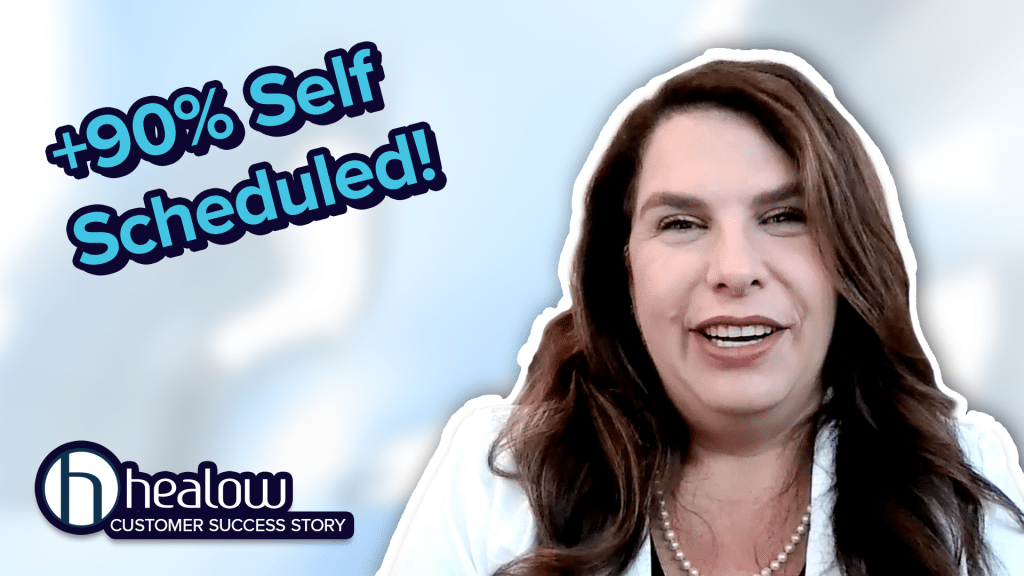 Dr. Adi Smolinsky was concerned about filling her schedule when opening her new gynecological practice, Seashore MD. The practice's website was not yet complete, and she needed a convenient way to book patients.
Dr. Smolinsky turned to healow® for online appointment scheduling. The healow Open Access link provided patients with a user-friendly and flexible system for booking appointments while improving communication between patients and office staff, ensuring a smooth experience for all parties involved.
"We used the healow Open Access link to schedule appointments and start filling the schedule," said Dr. Smolinsky. "It was quite impressive how many people used the link and were able to schedule their appointment."
healow Open Access is an online appointment booking solution designed to improve the healthcare experience for patients and staff. With Open Access, patients can schedule appointments for themselves on their provider's website, allowing them to request or book the slot that works best for them.
healow Open Access improves patient engagement by letting patients take control of their own health and giving them the freedom to request or book appointments at their convenience. Online scheduling reduces no-shows by giving patients control over their appointment times and combats burnout by avoiding the stress of talking with office staff over the phone.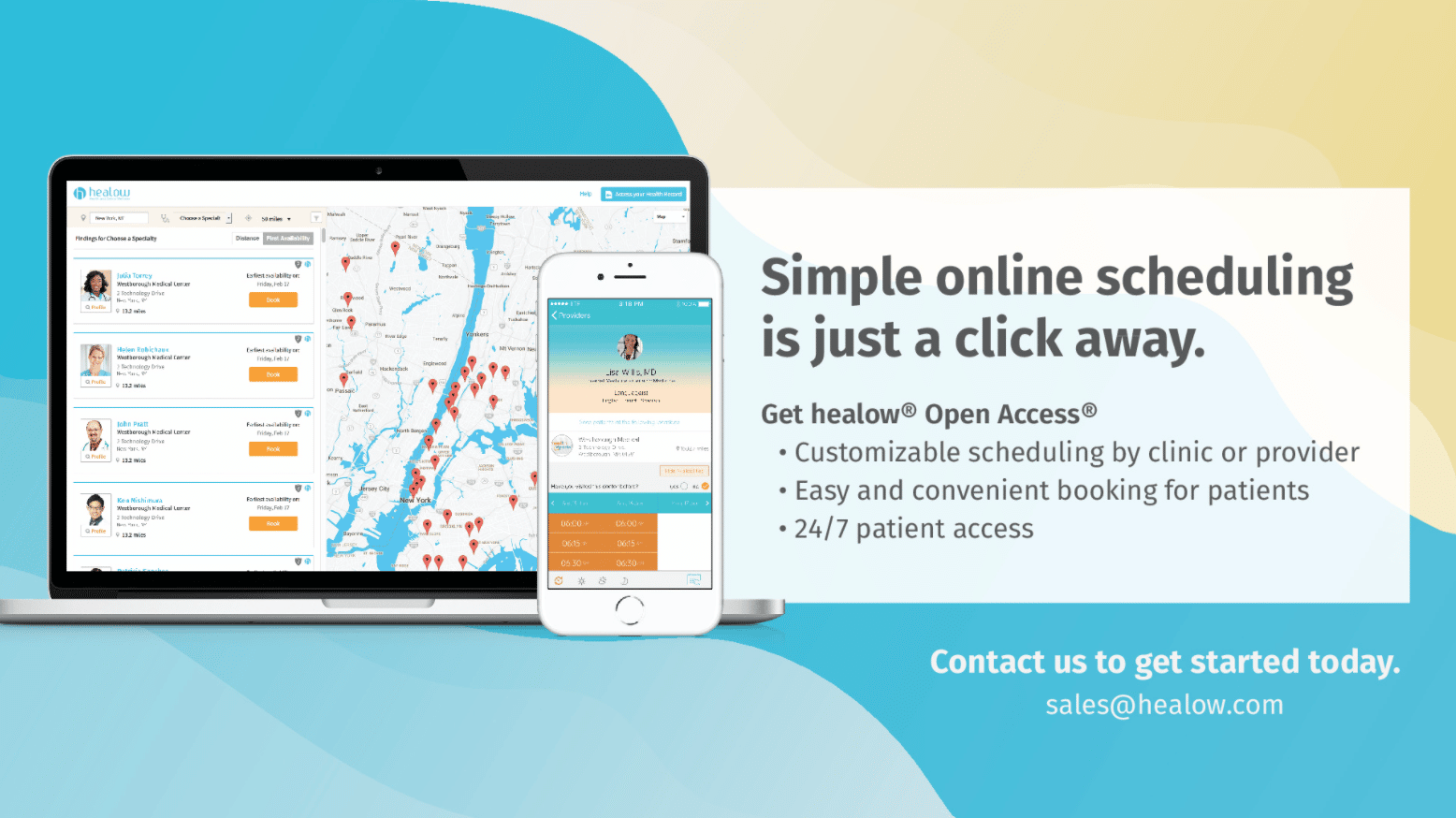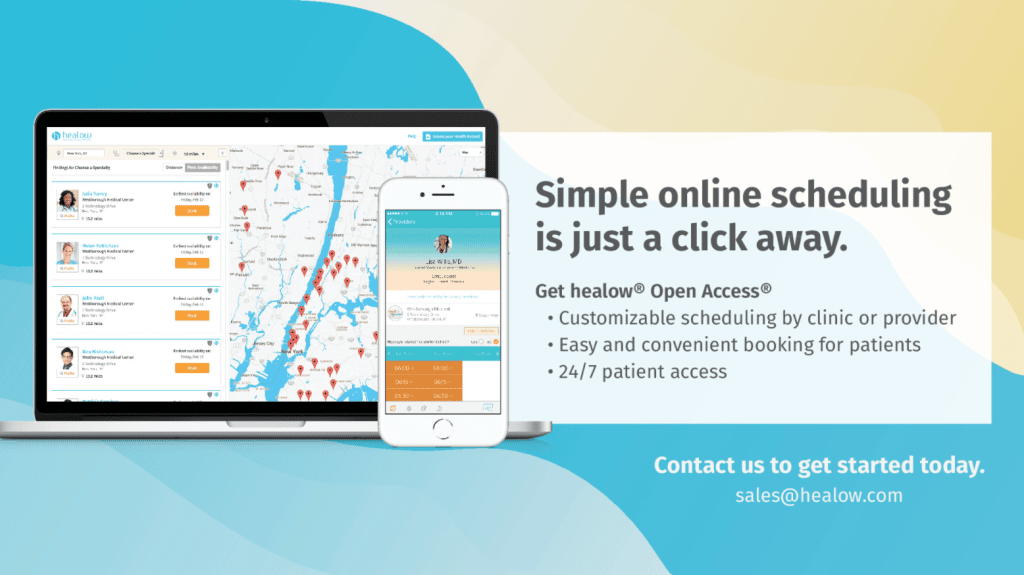 Open Access makes a healthcare practice more efficient and convenient by eliminating the need for patients to check if the office is open, call the front desk, wait on hold, or stress over whether there is a spot available. By reducing the phone calls to the practice, Open Access frees staff for other tasks such as customer service and patient care. It also improves online visibility by driving traffic to the website.
Allowing patients to easily schedule themselves also makes filling an office's schedule a far simpler task. The system is so successful that it was used to schedule 2.3 million appointments online in the last year alone.
By placing the link on Dr. Smolinsky's social media account, Seashore MD successfully attracted new patients while making it easier to communicate with current ones. The week before Dr. Smolinsky's practice opened, 400 patients scheduled appointments.
Because healow Open Access allowed patients to conveniently self-schedule appointments, the schedule was completely filled from January to June 2023 with more than 90% of those appointments booked using the Open Access link. The flexibility healow Open Access offered greatly improved patient satisfaction and office efficiency.
"That's where healow Open Access helped like magic," said Dr. Smolinsky.