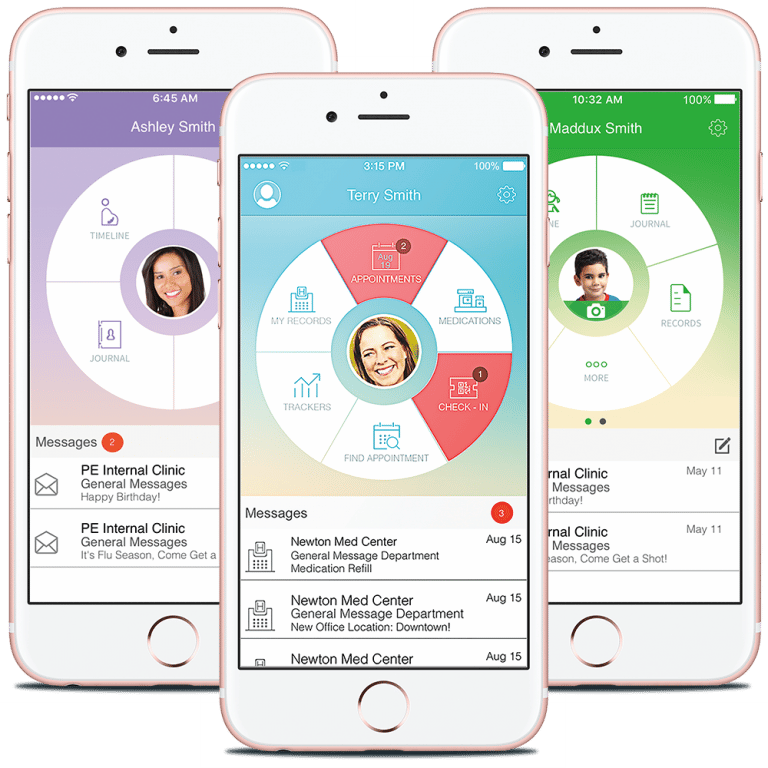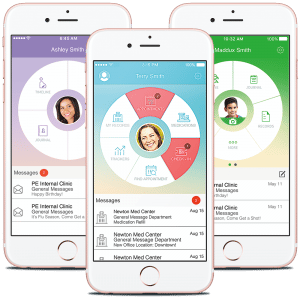 The healow Apps and Trackers: Better Care and Lifestyle Management
Health Information at Your Patients' Fingertips
Today's patients expect the best — easy appointment booking, quality care, and access to their records, anytime and anywhere. With the healow® suite of apps, your practice can meet their expectations — boosting patient satisfaction, promoting better patient outcomes, and helping reduce the burdens on your providers and staff.
The apps are also available in Spanish by simply changing the language settings on your smartphone.
The healow App
The healow® app was built to empower patients. For patients, the healow app means 24/7/365 access to their health record from their favorite mobile device.
View upcoming appointments
Gain access to a viewable list of medications
Conduct a televisit right from the app
Secure messaging between patients and providers
Practice notifications
Write in notes to discuss with the doctor
Update medications and set reminders of when to take them
Request a medication refill
healow Mom
For moms-to-be, we've created healow Mom®, a mobile healthcare app that allows users to track appointments, monitor blood pressure, keep a journal, count baby kicks, and more.
healow Kids
The healow Kids® mobile healthcare app gives parents tools to monitor their children's growth and development from birth to age 13. The app allows users to track their kids' appointments, keep up with toothbrushing and potty training, know what immunizations are needed for their children, and more.
Track Patient Data for Better Patient Engagement
The healow Hub Closes the Loop
The healow Hub brings patient-recorded data from wearables and home monitoring devices directly into the EHR system, keeping you up to date on their activity, important vital signs, and the progress they are making toward their health goals.
Customer Success With the healow Apps
Women's Care Florida
Find out how expectant mothers who receive care from Women's Care Florida, a leading provider of OB/GYN services to the Tampa Bay and Central Florida areas, are using the healow Mom app to stay informed during their pregnancy.
Grove Medical Associates
See how healthcare professionals at Grove Medical Associates were able to utilize integrated data collected from health trackers via the healow app to keep a close watch on those at elevated risk from diabetes, heart disease, and other conditions, as well as those looking to make lifestyle changes.
Learn More >