eClinicalWorks Blog Details
How Little River Medical Center Thrived During the Pandemic
eClinicalWorks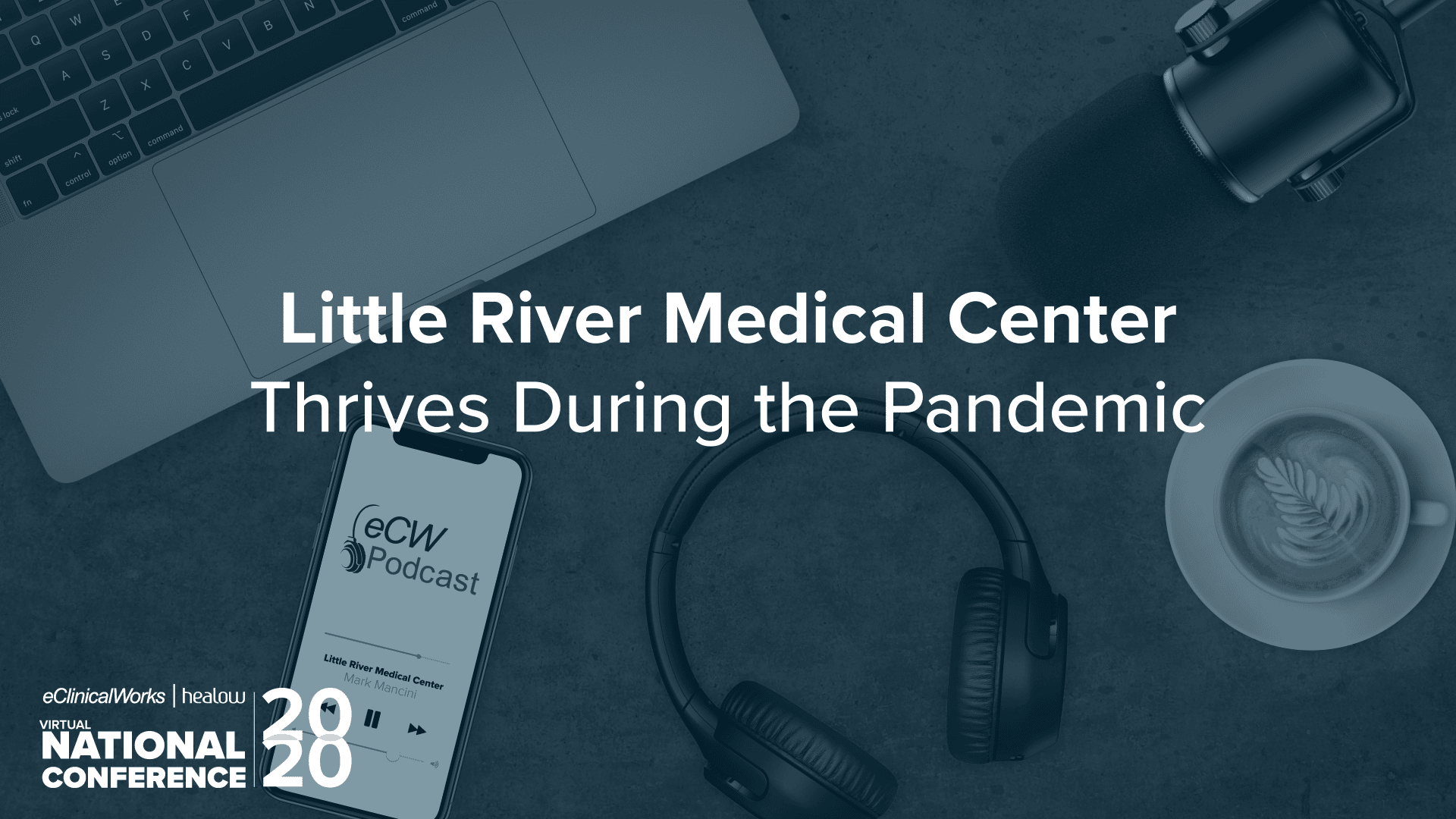 It's been months since the COVID-19 pandemic transformed the way providers practice medicine. For many, the need for an almost overnight transformation became too much of a strain on their resources, and practices were forced to shut down permanently. Others like Little River Medical Center found the means to adapt and utilize comprehensive tools and strategies to find success in the wake of a global pandemic.
Little River Medical Center is an FQHC with six locations throughout South Carolina. The practice specializes in Behavioral Health, geriatrics, and pediatrics. They also have five dental buses and have multiple pharmacies.
Mark Mancini, the Chief Information Officer for Little River Medical Center, explains how telehealth was a means for the practice to trim costs while still maintaining staff.
"With the use of healow® and some other tools, we were able to do just that, and see patients safely and effectively."

A continual focus on accurate data reporting is another factor that is helping Little River Medical Center thrive. Mark Mancini explains how the data analysts at the practice use eBO® tools to extract accurate data and utilize that data for better funding to best serve patients.
The practice also uses HEDIS® analytics dashboards and Population Health tools that are in eClinicalWorks so that providers from Little River Medical Center know that they're seeing their patients enough to best care for their health and that they're proactive with their care.
"The experience has been positive. It's great having a tool built into our EMR that provides this information for us," said Mark Mancini.
And Chronic Care Management has been instrumental in providing care for patients with chronic conditions.
"CCM has been something that we jumped on early," explained Mark Mancini. "There's tools within eCW to generate reports, so they know which patients have chronic care conditions. They need to understand that they have someone to talk to if they have any questions or concerns and get factual advice so they can stick with the proper care plan their provider has made for them."
To learn more about how Little River Medical Center continued to thrive during the pandemic, watch the podcast below.
HEDIS® is a registered trademark of the National Committee for Quality Assurance (NCQA).
Related Post