eClinicalWorks Blog Details
CCM: From Zero to 800 Patients in Just 10 Months
eClinicalWorks
Maximizing their clinical effectiveness while holding down costs is never easy, but for today's medical practices, one sure guide is to follow the spending. And the evidence points overwhelmingly to one area — chronic medical conditions.
According to the Centers for Medicare & Medicaid Services (CMS), half of all American adults have at least one chronic medical condition. One in four has two or more such conditions. Nationally, a staggering 84% of all healthcare dollars are spent treating patients with chronic conditions. And when it comes to Medicare expenditures, nearly every dollar — 99% — is spent on chronic care.
It is no wonder that nearly every practice spends a great deal of time and effort on chronic care. And it only made sense for CMS to institute the Chronic Care Management (CCM) program that now permits doctors to be reimbursed for care they have been providing for years.
For Matt Cady, practice administrator at Florida's Adult Medicine of Lake County, focusing on CCM is a natural and easy way of expanding care "…past these four walls, past that 15-minute encounter."
The eClinicalWorks CCM module, Cady said, is "incredibly scalable," and allowed his practice to go from zero CCM patients to more than 800 in just 10 months, without having to add any billing staff.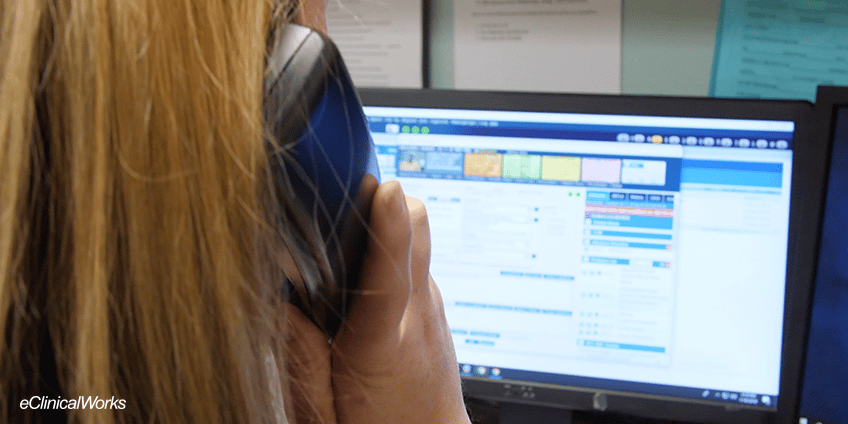 Can't get enough about CCM? Watch our podcast CCM: Beyond the Four Walls and the 15 Minutes.

"Having our CCM team be able to talk to a patient at their time, on their terms, at their convenience, has made a huge impact," Cady said. "We're able to learn so much more about the patient and the barriers that stand in their way."
"The problem we were having is we didn't have a way to monitor the patient in-between visits. So, if there was any retaining of water, gaining of weight, or loss of weight, we were flying blind," Cady said. At best we could hope that the patient had their appointment every 30 days and we could capture as much of it there."
Now, with the CCM module in place, Adult Medicine can track patients much more closely. For example, the practice developed a program to detect cardiology patients who were retaining water, and directed them to the practice's walk-in clinic rather than the emergency room. Cady said the practice believes that 100% of such patients would at some point have used the ER. Now, thanks to the CCM module, only 30% of those patients wind up in the ER, while the other 70% use the walk-in clinic.
"It's better patient satisfaction because no one looks forward to going to the hospital, and it's a massive cost savings. So, it's turned out not only better for the patients, but also for the practice."
– Matt Cady, Practice Admin, Adult Medicine of Lake County