eClinicalWorks Blog Details
Sharing Knowledge and a Shared Vision for Health
eClinicalWorks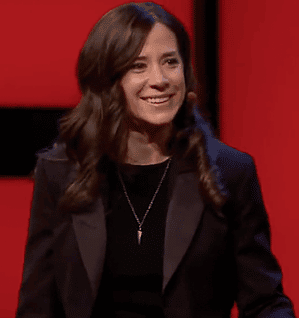 During an April 2018 TED Talk in Vancouver, British Columbia, neuroscientist Poppy Crum, chief scientist at Dolby Laboratories, posed a question that should resonate with anyone who works in the fields of healthcare and technology: "What happens when technology knows more about us than we do?"
Crum is among the featured speakers at next week's Health 2.0 Annual Conference in Santa Clara, California. Whether we like it or not, she told her TED Talk audience, advances in technology mean that we are "already sharing parts of our inner lives."
One of the tasks of a healthcare IT company is to develop ways to creatively respond to the realities of our information-saturated age, ensuring that patients' personal and medical histories are protected while enabling providers to use medical data to improve lives.
At eClinicalWorks, we carefully protect the data of our customers and patients. But we also seek to give them ways, at their discretion, to confidently and securely share that data to improve the health of individuals and societies.
For 20 years, eClinicalWorks has worked to achieve that balance by producing a powerful and flexible Electronic Health Record and Practice Management solution. In the beginning, our immediate goal was clear: Help practices transition from a world of paper records to the speed and convenience of the EHR.
But our mission has never been as simple as that. Early on, we recognized that forging healthcare partnerships requires meeting both immediate needs and developing solutions that can be adapted to meet emerging challenges.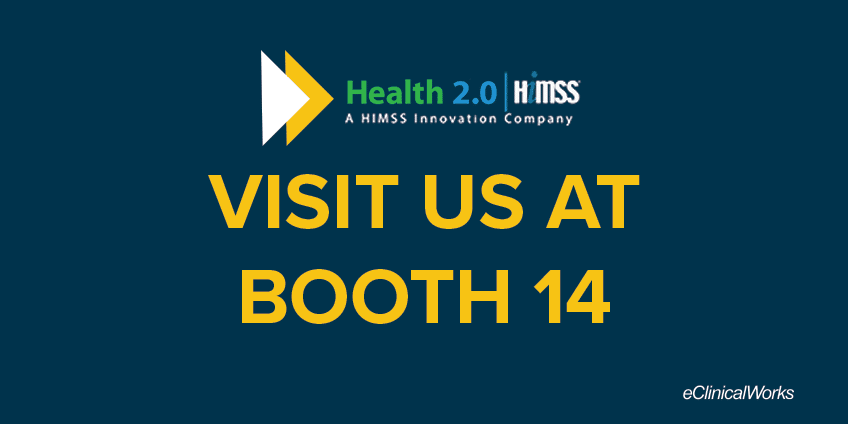 We invite you to visit booth #14 at Health 2.0 and chat with us. Come learn how our documentation solutions works with our products for Population Health, Patient Engagement, and data analytics to yield a holistic approach to the needs of each customer.
It's the difference between solving a single problem and developing solutions with the adaptability, power, and flexibility to address an entire class of problems.
"I'm not looking to create a world where our inner lives are ripped open and our personal data and our privacy given away to people and entities where we don't want to see it go, but I am looking to create a world where we can care about each other more effectively, we can know more about when someone is feeling something that we ought to pay attention to. And we can have richer experiences from our technology."
– Poppy Crum, chief scientist at Dolby Laboratories
We agree with Crum and believe that transparency, trust, and excellence in design are all critical elements in realizing that shared vision of a healthier society.
We hope you'll stop by and see us at booth #14 at Health 2.0!
{{cta('6ca60f7c-c81a-41ff-8ee2-b5c0d5e3db5c','justifycenter')}}
---