eClinicalWorks Blog Details
The Promise of a New EHR: Why Practices Switch
eClinicalWorks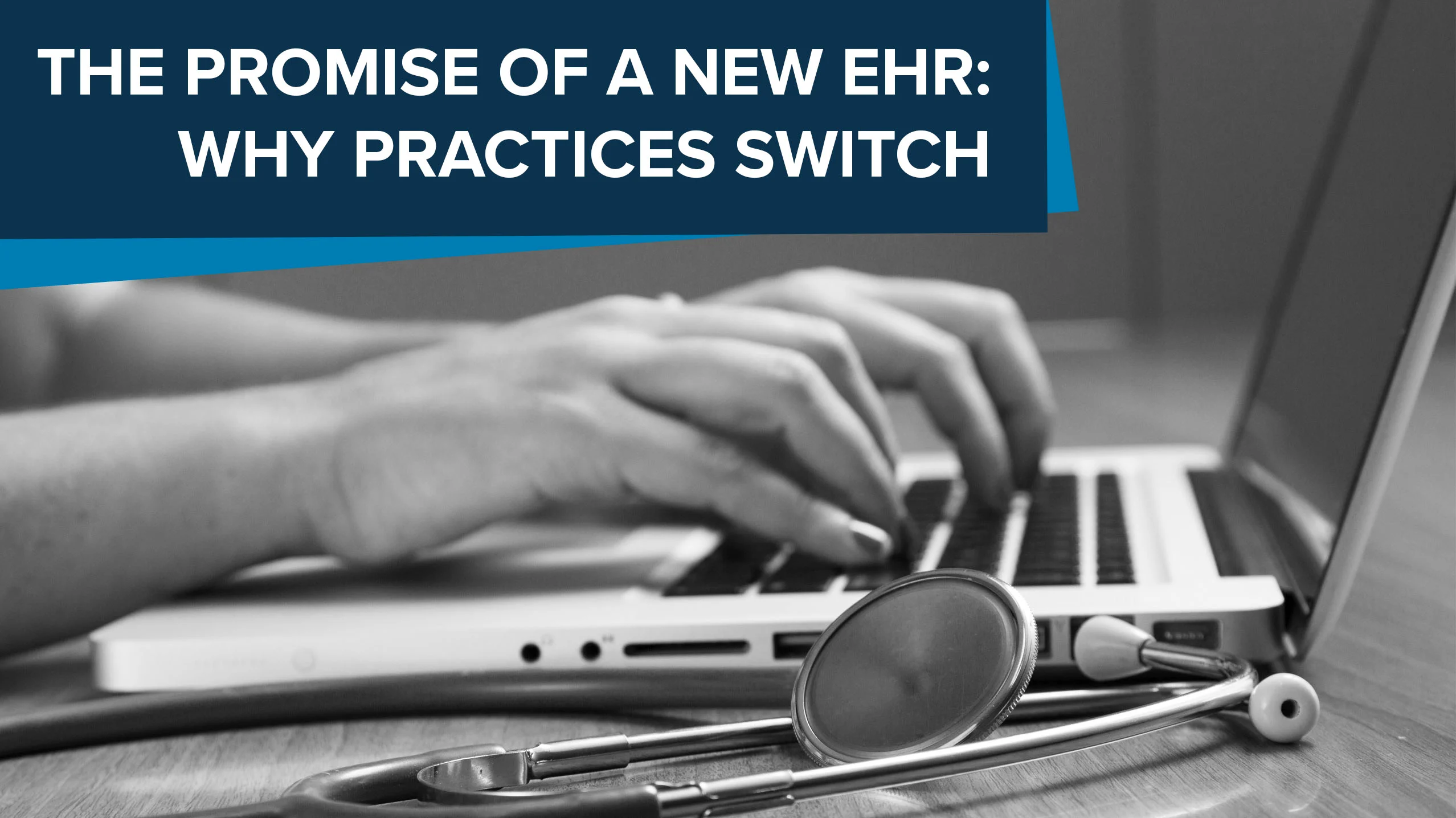 Switching EHRs can be time-consuming and expensive, but practices continue to seek better healthcare IT. An EHR should provide comprehensive documentation, the latest interoperability, tools for Patient Engagement and Population Health, in-depth data analytics, tools that promote safety when trying to reduce the number of in-person visits, and effective Revenue Cycle Management.
Given how few EHRs meet all those criteria, it is not surprising that 62% of practices have switched EHRs at least once.
Six reasons practices continue to switch
1. Increased efficiency and productivity
The leading factor cited by Medical Economics is the increased efficiency and productivity a new system can bring, including flexible documentation, better data analysis, and in-depth reporting. A new EHR can deliver all that, provided it meets three additional criteria that outweigh cost.
2. Advanced functionality
Performance continues to be key. Most practices recognize that no matter what they may have paid for their previous EHR, the cost-effectiveness of a new system is worth pursuing. "Many physicians and health systems," reports Perspectives in Health Information Management, "have decided to switch to receive additional functionality, improve reporting capabilities, and increase platform benefits."
3. Unified solutions
A unified system – including Practice Management, data analytics, and RCM – can help providers avoid the expense, time, and technical headaches of multiple, third-party integrations. And moving to all electronic billing and revenue management could help the healthcare industry as a whole save an additional $12.4 billion annually.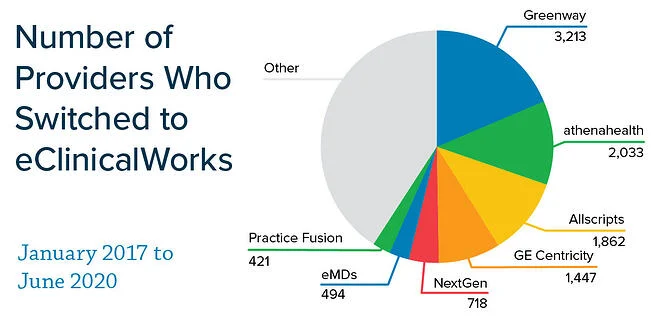 4. Data analytics
Every practice recognizes that powerful analytics are needed for meeting the challenges of modern healthcare. The healthcare analytics market will grow by nearly 18% annually until 2025.
5. Safety and convenience during challenging times
When coming to the doctor's office becomes difficult, having tools available that could increase safety and maximize convenience for staff and patients will go a long way. Some tools that could be beneficial to a practice are comprehensive telehealth solution or a simple-to-use contactless check-in method.
6. Due diligence
Practices looking to switch should involve their entire team to determine their needs and what each EHR under consideration offers. They should consider whether a given EHR will save them time and reduce the risks of provider burnout. Before making a final choice, consider the experience and reputation of the vendor to ensure they'll be there long after implementation and Go-Live.
Learn the 15 questions you should ask before choosing a new EHR by clicking the pop-up form.