eClinicalWorks Blog Details
Why Upgrading Your Software Matters
eClinicalWorks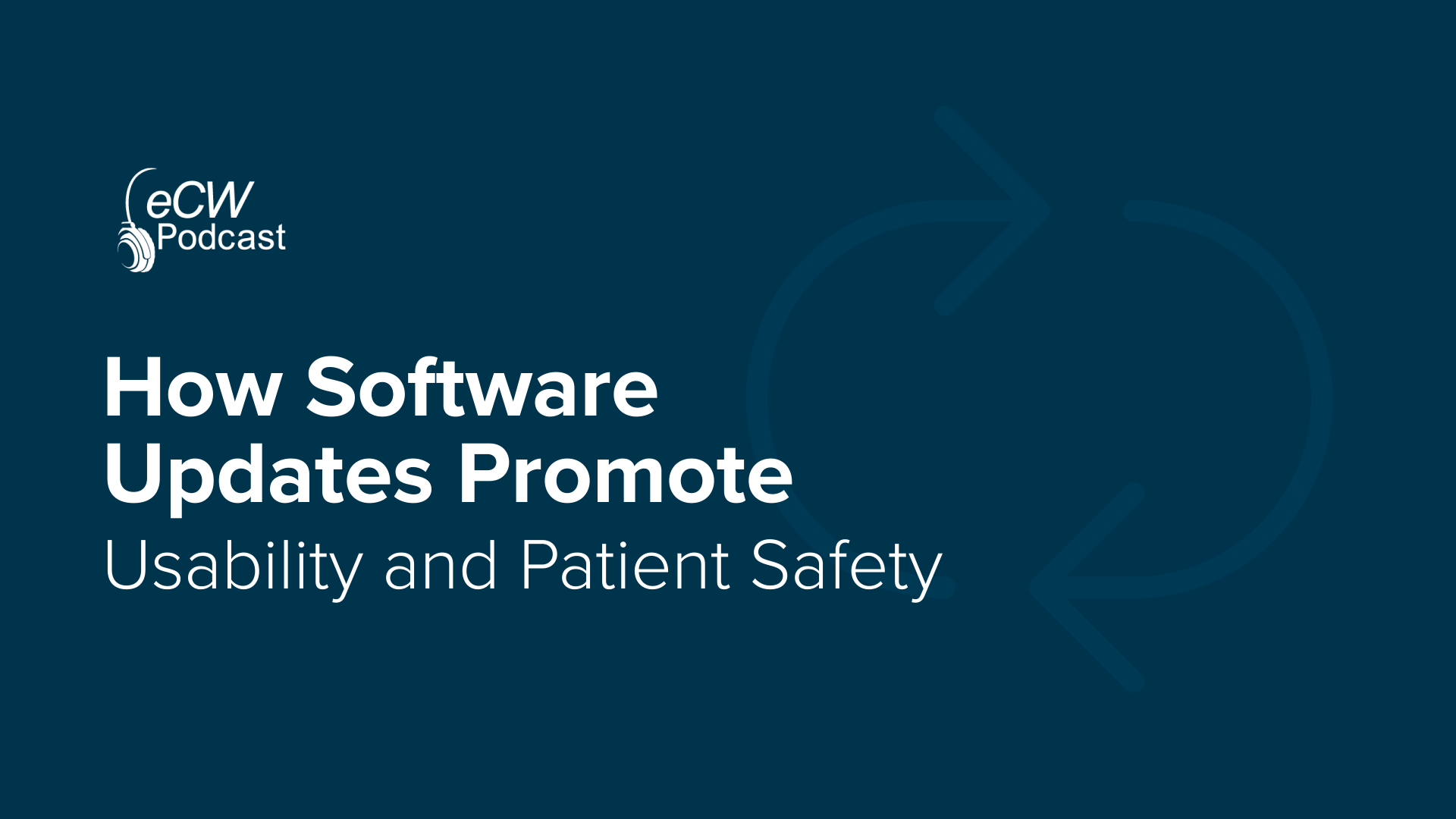 Maybe you've done it before? You know, clicking that "update later" button on the little notification that pops up in the corner of your computer.
In a lot of cases, you can get by on software that's a little bit outdated. But often, software upgrades are put in place so that there is a better and safer experience for the user. In May 2017, many users who decided to push off a Microsoft Windows update were infected with malware that locked their computers and made them unusable unless the users transferred money. Those who had updated their software bypassed the attack.
Like other software, upgrading your EHR to the latest version should make for a much better user experience. On another level, though, up-to-date EHR software helps promote patient safety, and upgrading to the latest version is in both the best interest of a healthcare practice and the patients that go there.
Version 11.52, our latest version of the eClinicalWorks EHR, contains resolutions to safety, security, and certification issues, along with enhancements for usability and performance, including:
An

enhanced Patient Safety Dashboard

including over 100 Key Performance Indicators (KPIs), such as overdue abnormal labs and failed e-prescriptions

An enhanced coded allergies list t

o improve drug-allergy interaction checks

A Notification Center that

alerts you when communications between your EMR and an external system stop working

Additional patient identifiers

on printed and faxed documents
To ensure a seamless transition to the new version, eClinicalWorks has made the following available:
Live webinars

held on multiple dates and times that focus on individual areas of 11.52; register on 

my.eclinicalworks.com

Educational courses

in eCW University to familiarize users with the additional modules and enhancements introduced with this upgrade

Comprehensive documentation and videos

detailing the upgrade in

my.eclinicalworks.com
You can upgrade to the latest version of eClinicalWorks now by going to my.eclinicalworks.com or reaching out to your Strategic Account Manager (SAM).
You can also listen to Marzia Fatimah from eClinicalWorks talk about the importance of upgrading to V11.52 in our latest podcast.