eClinicalWorks Blog Details
Essential Strategies to Improve Healthcare
eClinicalWorks
Communication & Connectivity
With value-based care the new standard in medicine, attention is increasingly focused on what healthcare organizations can do to improve Patient Engagement. A clear strategy for retaining patients and attracting new ones is a key part of delivering consistent, quality care.
An outstanding EHR is essential but not enough. Providers today must respond to patients' demands for convenience and access — including online portals and telemedicine.
Successful engagement comes from a commitment to clear, effective communication. That requires paying attention to the technological and human sides of the patient encounter.
Going beyond an hour per year
The time caregivers and patients spend face to face are for communication, observation, preliminary diagnosis, and reassurance. Those connections can be fostered by an EHR that enables providers to maintain eye contact and spend more time listening than typing.
But too often the office visit produces a less-than-satisfactory experience for all. According to the Centers for Disease Control and Prevention, Americans average 2.78 visits annually to the doctor. And, according to Statista, 84% of patient encounters are 9-24 minutes.
That means the average American patient spends only about an hour each year in direct, face-to-face contact with a medical provider.
It's hard to achieve much in just 60 minutes. But there are ways to overcome the limits of time.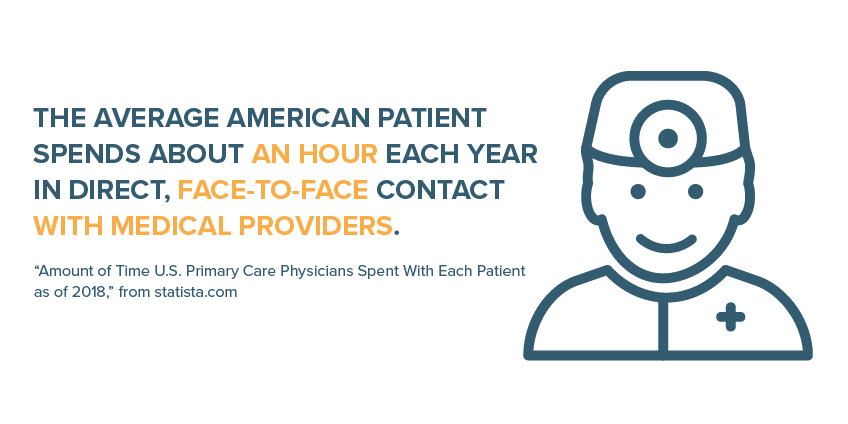 The importance of non-verbal communication
A January 2016 study noted the importance of communication, including body language and non-verbal clues, in the doctor-patient relationship.
"Nonverbal communication can convey a sense of warmth, empathy, caring, reassurance, and support. On the other hand, it can also reflect a physician's disinterest, boredom, anger, irritation, or disbelief."
The implication is clear: Doctors can create better connections with patients by doing what generations have done at railroad crossings: Stop, look, and listen. By paying attention to patients' body language and mood, providers can gather clues about physical and mental health.
Expanding the meaning of the patient encounter
An equally important implication of these findings is that providers need to expand their understanding of the patient encounter beyond the confines of the office visit. In fact, the patient's experience of care begins the moment they begin to look for a provider.
Is your practice visible online? Do you offer online booking options? Can they easily connect with you — before, during, and after the visit?
Are patients greeted when they arrive and made welcome? There is a world of difference between a practice that makes it easy for patients to check in and those that demand a ream of repetitive paperwork that ought to have been retrieved electronically before the patient ever walked through the door.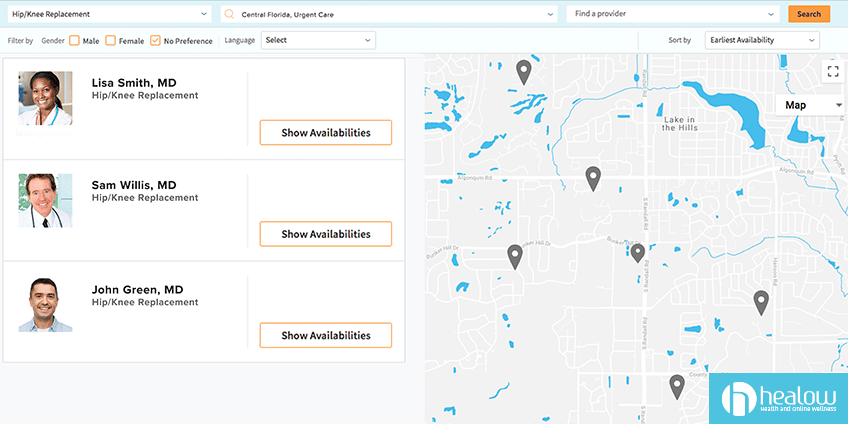 A three-fold strategy for better engagement:
Start with a powerful, comprehensive, and flexible EHR.
Expand your providers' understanding of the patient encounter to include the complete patient journey, from booking to follow-up.
Implement tools for connecting and communicating with patients.
There are no guarantees in life — or healthcare. But adopting a three-fold strategy for creating the optimal patient experience can transform practices by making medicine both more responsive and more human.
{{cta('da542f1a-a34e-4b7d-a6f6-a867909d31a0′,'justifycenter')}}