eClinicalWorks Blog Details
Using Big Data to Right Size a Practice
eClinicalWorks
Patient Portal and a Touch of Standard Deviation
Enjoying the Practice of Medicine Again
Doctors become doctors for lots of reasons, mostly having to do with helping others remain healthy, overcome illness, and live fuller, more meaningful lives. But along the way a lot can happen. Your practice grows larger and more complex. Financial headaches abound. Insurance rules change. Government mandates are added.
You wake up one day and wonder whether the day-to-day routine of your practice is still what you signed up for.
The 2016 Survey of America's Physicians, conducted by The Physicians Foundation, gathered input from more than 17,200 of the nation's doctors.
The numbers are sobering. A little over half of doctors surveyed rated their morale as somewhat or very negative. Nearly half would not recommend medicine as a career choice for their own children. Only 14% felt they had the time they needed to provide the best quality care, with 80% feeling overextended or at capacity.
As a result, half of the physicians in the survey said they planned to reduce their hours, retire, or take some other steps to limit the number of patients they see.
But how many actually do it?
A Solo Provider Shows the Way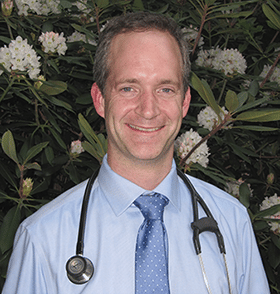 Dr. S. Mark McNeill, a solo practitioner, runs Trillium Family Medicine in Ashville, North Carolina. Like many providers, Dr. McNeill found that his patient load had grown to the point where he wasn't enjoying the practice of medicine as much as he had.
But unlike many other doctors, Dr. McNeill saw a clear path to achieving his twin goals of seeing fewer patients while enjoying the practice of medicine more. It was a path that relied upon a combination of his medical experience, a bit of technology, and a concerted training effort with his patients.
His background helped Dr. McNeill gain perspective on the problem.
In 2008, he had helped his group medical practice move from paper to the eClinicalWorks Electronic Health Record. That opened up new opportunities on the business and regulatory sides of medicine, and led to his being recruited by another practice to handle their healthcare IT needs.
But in order to get back to the heart of medical practice, Dr. McNeill would need to have his own practice.
A Patient Portal-Based Practice
Dr. McNeill was determined to make his practice a leader in implementing healthcare IT. To achieve that, he began by placing enormous emphasis on training patients in the use of the Patient Portal, helping them overcome any reservations they might have about the technology, and patiently showing them how it can benefit them.
"Trillium Family Medicine is unique in the fact that it is a low-overhead, Patient Portal-based practice," Dr. McNeill explained. "It means that we run our entire workflow through the Patient Portal."
That means training patients to use the Portal to schedule their own appointments, seek clinical advice, and view lab and diagnostic imaging results — all things that they might previously have done by picking up the telephone.
If all that sounds revolutionary, it's only because few medical providers are making full use of tools that have been available to them for a long time already.
At Trillium, fully three-quarters of patients routinely use the Portal to make their own appointments.
A Soothing Touch of Big Data
One might think that leaving patients largely on their own might result in a chaotic schedule. But thanks to a judicious application of Big Data, Dr. McNeill's practice saw exactly the opposite — a much more manageable schedule that met patients' needs and his own.
One secret was determining exactly how many appointment slots should be made available each day. The meant analyzing several months' worth of data to determine the average number of patients, and then calculating the standard deviation to allow for variations in day-to-day patient loads.
The math suggested that by offering 18 appointments each day, Dr. McNeill would meet his patients' demands nearly 98% of the time. So he erred on the side of caution and published 20 appointment slots daily on the Patient Portal, every one of them for 20 minutes.
More complicated cases will take longer, of course, and Dr. McNeill works with patients to arrange such appointments. But one of the keys to online booking success is simplicity.
---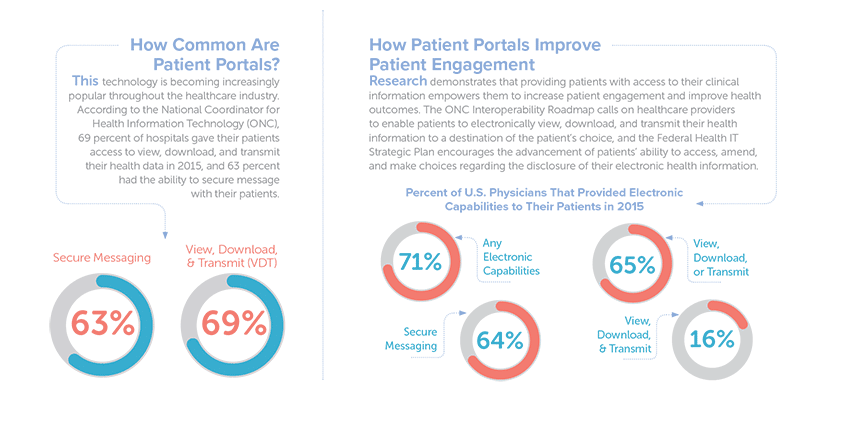 ---
Reducing Anxiety, Improving Care
Patients love Trillium's book-it-yourself approach, which offers immediate reassurance that they will be seen. Whatever the time of day or night, they can book an appointment, know that their needs will be addressed, and then go about planning the rest of their day or week.
Meanwhile, Dr. McNeill took an additional step to streamline his workflows. Using "Instant Medical History" — a 70,000-question database developed by eClinicalWorks' partner Primetime Medical Software — he developed questionnaires that get patients more actively involved in their own care and offer him greater detail and insight into each case before the patient ever arrives.
By implementing eClinicalWorks technology and training his patients to be true partners in their healthcare, Dr. McNeill has reduced his patient load by 50% and avoided the costs of hiring additional staff. Most importantly, however, he has begun to enjoy the practice of medicine once again. He can spend more time with each patient, building stronger relationships and providing higher quality care.
"At the end of the day, this is all about relationships," he said. "When a patient feels like they are being listened to, and they have good communication going on with their physician, you're naturally going to have better outcomes. Patients are going to be more compliant, they're going to trust you more. Getting those types of relationships takes time. And if you can streamline your workflow, lower your overhead, you're going to have more time per patient, and that's the best benefit of using the Portal as much as you can."
{{cta('52688bdc-d338-45e4-b218-3efb1053df70′,'justifycenter')}}