eClinicalWorks Blog Details
HEDIS: Keeping Snowbirds' Data from Flying Away
eClinicalWorks
When Florida medical practices talk about snowbirds, they aren't talking ornithology. They are referring to the large subset of patients who spend the winter in the Sunshine State and scoot back North in the spring. Such patients pose one of the thorniest problems in medicine because keeping track of their health — from the specialists they have seen to whatever medications they are taking — can be a real challenge.
For Adult Medicine of Lake County, which serves a rural area north of Orlando, Florida, snowbirds make up a sizeable percentage of their practice. And the need to provide effective care to them underlined the importance of having the right tools for tracking risk assessment.
"One of the most important tools for any practice," says administrator Matt Cady, "is the Health Effectiveness Data and Information Set (HEDIS®) for evaluating patient risk, closing gaps in care, measuring compliance, and assessing patient satisfaction."
Within two years, Cady said, he believes tools like HEDIS will be not merely an excellent idea, but essential for any practice engaged in contract-based medicine.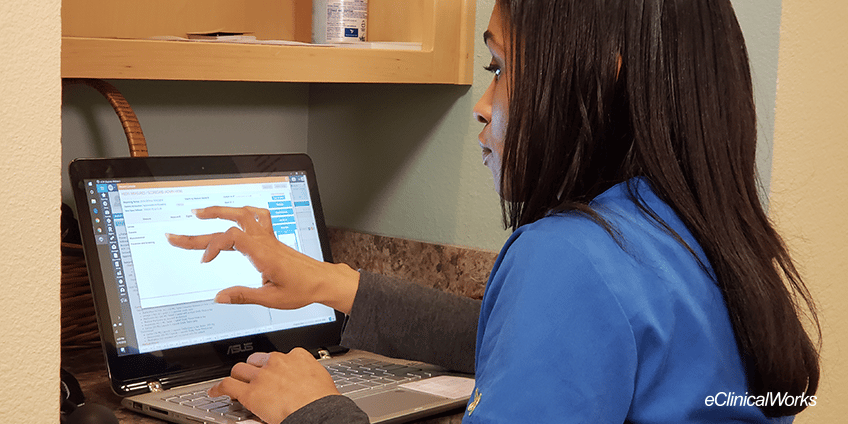 "Having a heavy snowbird population, where our population migrates back and forth from New England and up north," he said, "we had to make every visit count. We may not get that patient back before the end of that year, so we had to make sure we could capture as much data as possible each time."
Having data that was 60 or more days old, Cady added, did very little good. But with the eClinicalWorks HEDIS dashboard, the practice is now able to refresh its data every week, helping ensure that providers recognize which patients may need to come in for an appointment.
"The MAs are able to look at what alerts are due, what HEDIS measures are currently," Cady said. "They're able to trigger an Order Set that loads it into the chart. The providers are able to come in and push the Order through, and it's very seamless now."
Since implementing HEDIS for Population Health, the staff at Adult Medicine no longer spend their Fridays on the phone calling their patients. They just obtain the data they need from HEDIS and create campaigns using eClinicalWorks Messenger to contact patients automatically.
"Looking forward to the future, it puts you in a position that you'll need to remain as a competitive, independent practice. A strong HEDIS team and strong reporting gets you the recognition you need from the payers to allow you to remain independent and do what you need to do."
– Matt Cady, Practice Administrator, Adult Medicine of Lake County
*HEDIS® is a registered trademark of the National Committee for Quality Assurance (NCQA).