eClinicalWorks Blog Details
HEDIS: Completing the Picture of Patients' Health
eClinicalWorks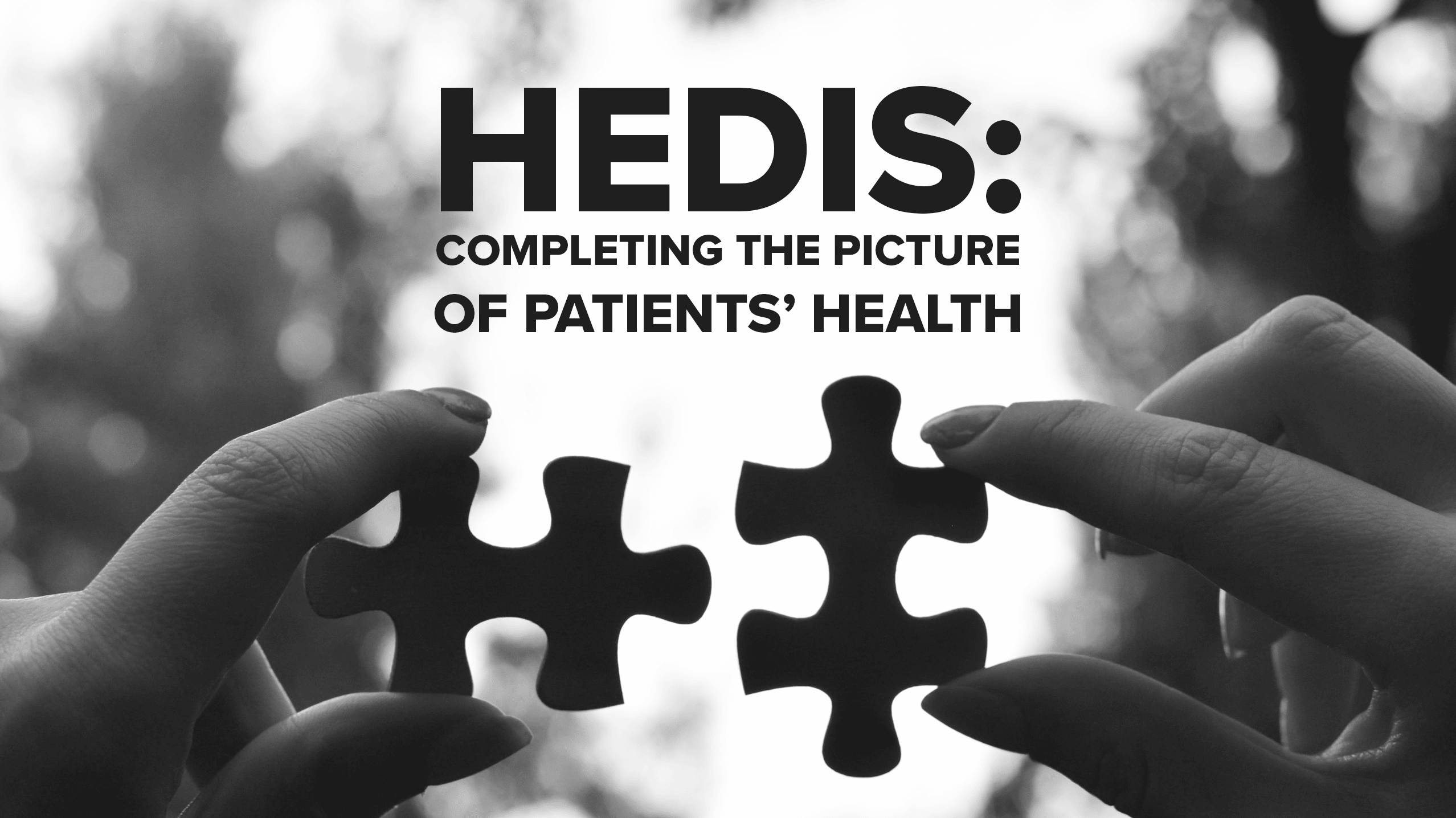 Last month we discussed the importance of three letters in a discussion of how Hierarchical Condition Category (HCC) coding helps calculate risk, predict expenditures, and determine reimbursements. This month, we look at five letters — HEDIS® — that complement HCC.
HEDIS, the Healthcare Effectiveness Data and Information Set, is an essential tool for measuring and analyzing the effectiveness of Population Health planning efforts. More than 190 million Americans — better than half the nation's population — are enrolled in health plans that use HEDIS. And approximately 90% of healthcare payers use HEDIS to measure the performance of the practices they work with.
HEDIS vs. laborious number-crunching
Successfully meeting quality measures requires quickly analyzing the flood of data coming from multiple sources. Practices face a choice: Put lots of personnel behind the scenes to crunch the numbers or implement HEDIS.
Kip Porter, Director of Clinical Applications at HealthTexas Medical Group, has been using HEDIS Analytics from eClinicalWorks for several years to gauge progress in meeting quality measures.
"One of the benefits of the HEDIS dashboards with eClinicalWorks is that the data is up to date, it's there in the EMR, and it's the same thing you're already looking at," Porter said. "You're not getting something that's six months old — these are patients that you saw a week ago."
And providers can easily access patient information in the Population Health tab of the Interactive Clinical Wizard, examine data already prepared for them, and make the appropriate orders with the click of a button.
"It doesn't get much easier," Porter added. "It's all in one place."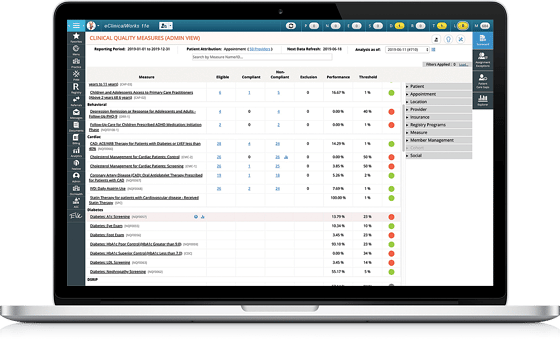 How HEDIS improves efficiency of patient outreach
Allied Physicians of Michiana, a partner of Indiana's South Bend Clinic, uses HEDIS in conjunction with eClinicalMessenger® campaigns.
The practice found that sending letters to patients who were overdue for wellness exams was labor-intensive, mostly ineffective, and offered no easy way to track results. HEDIS has made identifying and targeting patients much easier.
Ending 'data nightmares' in Florida
And for Dr. Martha R. Rodriguez, owner of MMR Healthcare in Boynton Beach, Florida, HEDIS Analytics from eClinicalWorks has ended the data nightmares that used to accompany managed-care contracts.
"Every day, we would get a new list — these patients are missing eye exams, these patients are missing mammograms," Rodriquez said. "I would go back to a staff member, order the charts, then get another list. We were always working backwards, dealing with data 90, 120 days old."
To see how MMR Healthcare used HEDIS Analytics to end their data troubles, watch this eClinicalWorks Podcast.
Click here to learn more about HEDIS Analytics, or schedule a demo at sales@eclinicalworks.com.
*HEDIS® is a registered trademark of the National Committee for Quality Assurance (NCQA).
Next month, our Population Health blog series looks at Disease Explorer, eClinicalWorks' tool for insight into patient populations. Disease Explorer helps target high-risk patients, prioritize care, and achieve cohort-based population management.