eClinicalWorks Blog Details
The Best of Healthcare IT in the Heart of America
eClinicalWorks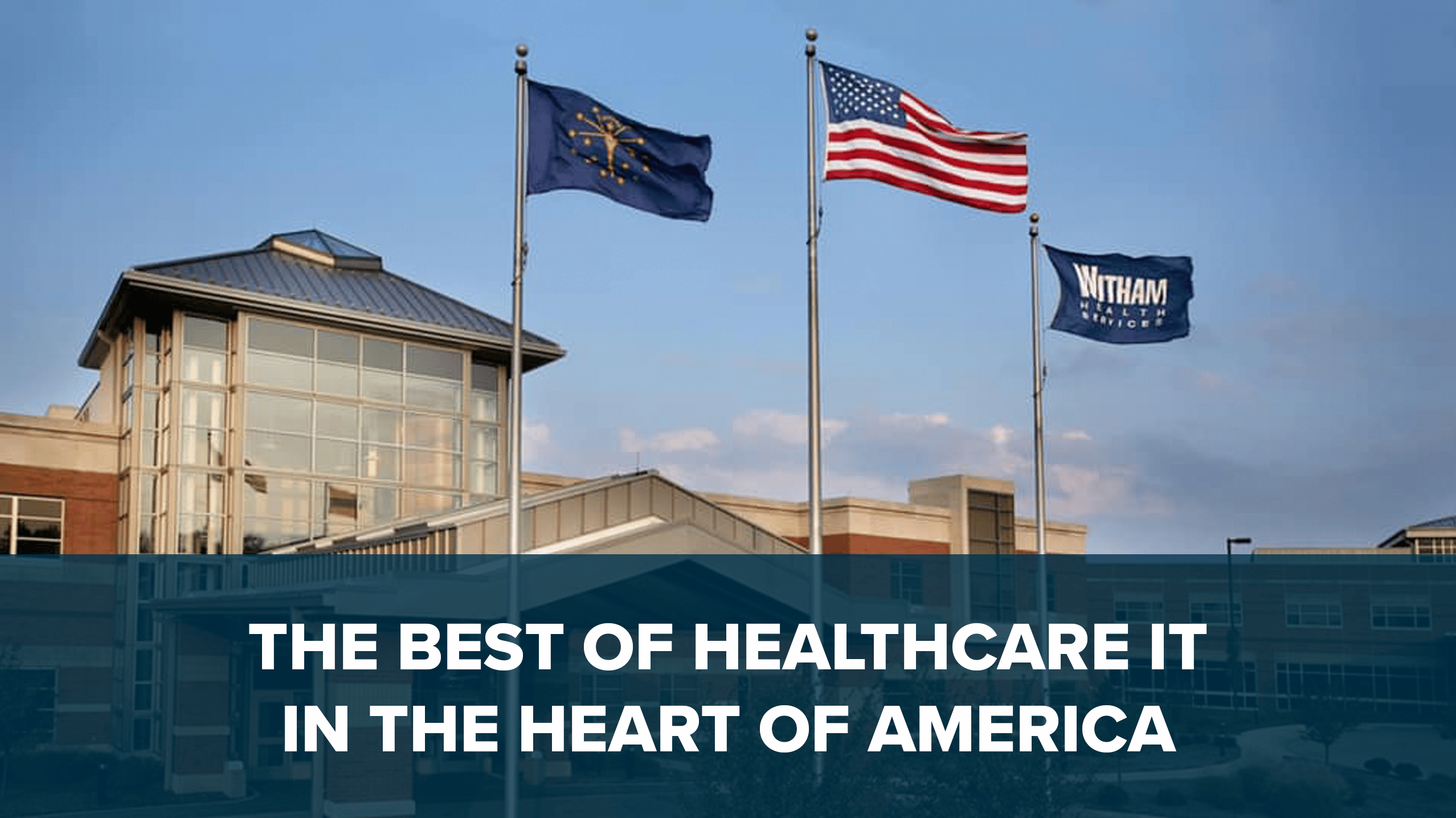 Witham Health Services grows and succeeds with eCW and healow
Indiana likes to style itself "The Crossroads of America," and for better than half its history, Witham Memorial Hospital — now part of the Witham Health Services system — has been serving residents who live just north of the capital city of Indianapolis.
When you provide healthcare at the very center of a vibrant and diverse state, you need to be at the center of every aspect of healthcare IT. With the help of eClinicalWorks® and healow®, Witham has secured its reputation for being on the leading edge of the tools and technologies that lead directly to better care for all.
Focusing on key areas to manage growth
In recent years, as its physical locations and numbers of providers have grown, Witham has kept pace with the technology side of healthcare by:
Strengthening Patient Relationship Management through the use of healow CHECK-IN™ and eClinicalMessenger®, tools that allow patients to self-schedule appointments and stay closely engaged with their providers
Enabling Chronic Care Management to improve management of patients with multiple chronic conditions — those who have the greatest medical needs and often account for the largest share of medical costs
Employing healow Insights to enable the bidirectional exchange of data with insurance payers, leading to deeper insight and access to information not readily available from any other source
A valued partner since 2009
Witham implemented the eClinicalWorks® EHR in 2009 and in the years since has grown from 38 providers to more than 100 at more than 30 locations in and around Boone County, Indiana. They offer primary, family, and emergency care, as well as more than 50 medical specialties.
"eClinicalWorks has become a valued partner with our organization, allowing us to reach our goals of improving patient care, and allowing our staff to be more effective and efficient in their daily workflows," said Paul Frey, Witham's Executive Director of Information Systems.
The benefits and value eCW & healow deliver
How has each of the solutions mentioned above helped Witham?
healow CHECK-IN has allowed staff to switch from making appointment reminder calls to using automated reminder campaigns that encourage patients to check in for appointments directly from their phones, thus

reducing no-shows

.
Care coordinators can make weekly or monthly calls to make sure patients with multiple chronic conditions are taking medications and making their appointments, thus reducing ER visits and hospital stays.
healow Insights provides an easy means for insurance payers to send information directly back into eClinicalWorks, meaning physicians and nurses can see where gaps in care still exist and how to close them.
"We appreciate how much that eClinicalWorks continues to develop with their system," Frey said. "It allows us to continue to stay on the leading edge of technology and what it can do for us, from the standpoint of staff, providers, and patients."
Whether your practice is located at a crossroads, in a city, suburbs, or rural area, eClinicalWorks has solutions that can improve your workflows and medical outcomes.