eClinicalWorks Blog Details
HIMSS22 Outlines Opportunities in Healthcare
eClinicalWorks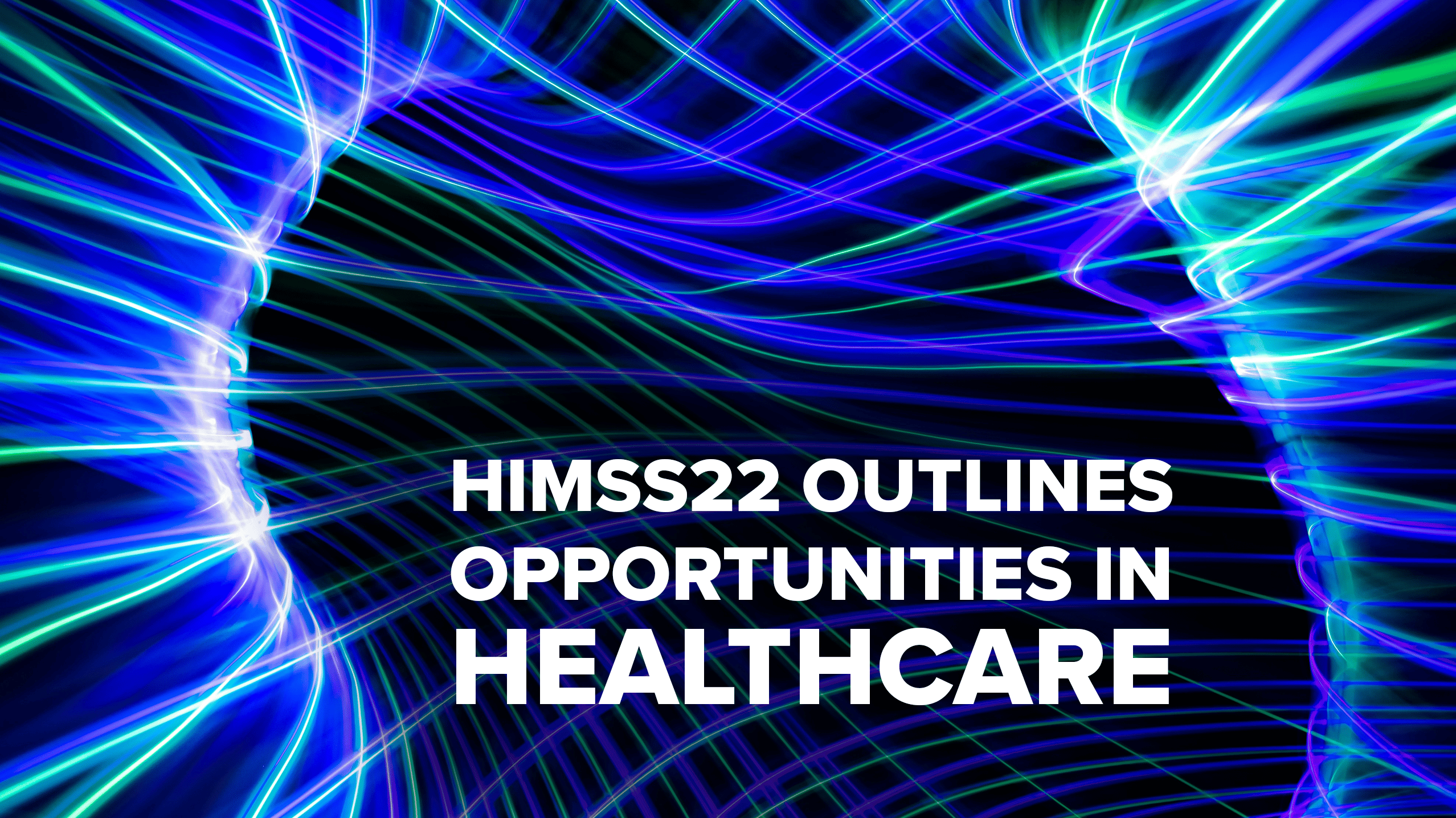 Time travel is still the stuff of science fiction, but after two years of a global pandemic, attending a live healthcare conference sure felt like a paradigm shift.
In some ways, the 2022 HIMSS Annual Global Health Conference & Exhibition, held in Orlando in mid-March, felt like early 2020, with in-person conversations, presentations, and networking.
But HIMSS22 also felt futuristic, exploring how COVID-19 has changed healthcare and how providers can embrace new opportunities.
In his keynote, HIMSS CEO Hal Wolf said the COVID-19 pandemic has exposed many weaknesses in the global healthcare delivery system but also showed how providers can focus on global health equity and strengthen connections between providers and communities by "reimagining health."
eClinicalWorks: Growing stronger through the pandemic
We second that thought because, at eClinicalWorks®, reimagining and reinventing healthcare is what we have always done, including through a pandemic that left us stronger.
When thousands of our practices faced sudden office closures, we enabled them with healow TeleVisits™ to serve patients remotely. When offices began cautiously to reopen, we were there with patient self-scheduling of appointments, online check-in, electronic payments, and a Vaccine Administration Management System.
The central role of our Network EHR
Many visitors to our booth at HIMSS22 asked about PRISMA, the industry's first health information search engine. PRISMA fulfills the promise of interoperability networks by transforming eClinicalWorks into a true Network EHR, letting providers obtain patient information from primary care providers, specialists, clinics, urgent care centers, and hospitals, regardless of what EHR they are using.
And PRISMA isn't just for existing eClinicalWorks customers. It is the central element in the healow platform, a set of solutions for Population Health Management and Patient Engagement that any organization can use, regardless of their EHR.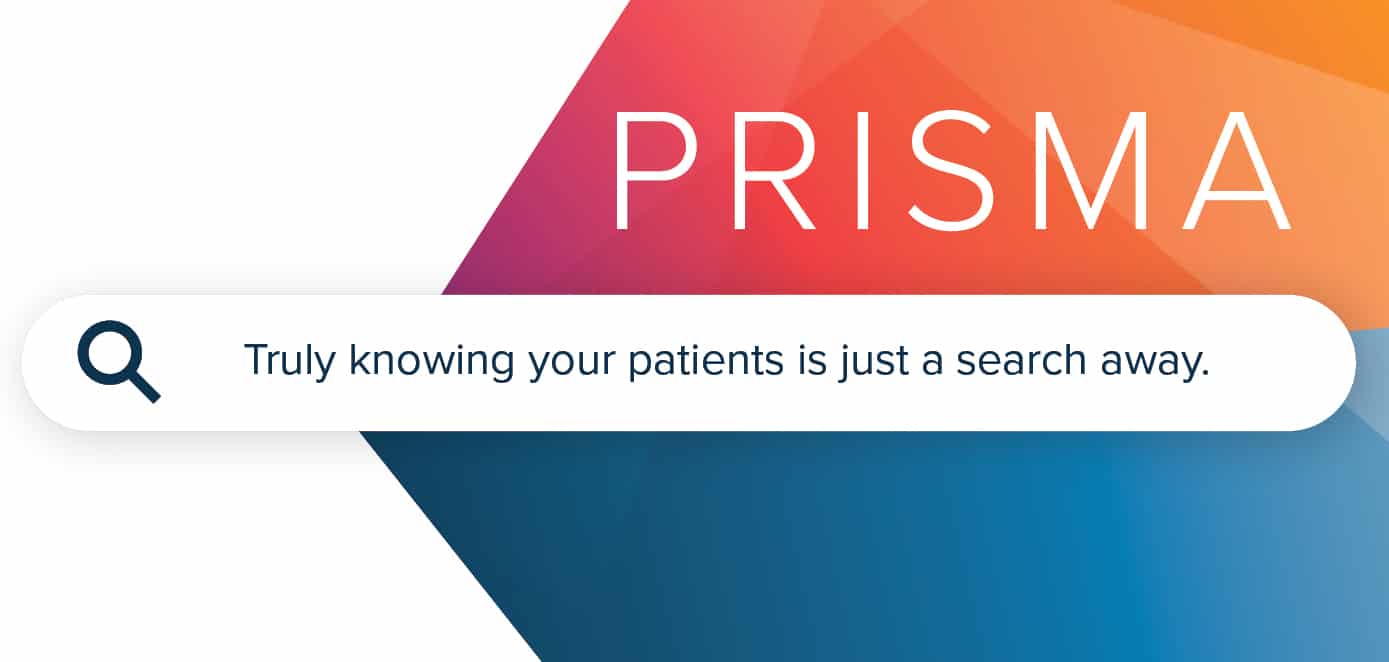 How better data helps everyone
The healow platform exemplifies the new thinking that Wolf was speaking about in Orlando, giving providers, payers, and patients news ways to connect:
Provider data: PRISMA leverages interoperability networks to help providers make more informed decisions at the point of care.
Payer data

:

Cloud-based healow Insights® automates the timely, bidirectional exchange of actionable data between health plans and providers, promoting deeper insights.

Patient data:

With Remote Patient Monitoring, clinicians can gather real-time data from wearable devices, helping them better manage patients' health.
A holistic approach to healthcare IT
HIMSS22 was also an opportunity to illustrate the value of a unified suite of solutions for everything from Patient Relationship Management and Population Health to reducing the risks of provider burnout.
We continue to gather feedback from customers to improve the usability of the EHR, seeking to minimize clicks and help providers focus on medicine, not their computers.
Our EHR is designed to give providers complete freedom in how they document care, whether on a desktop, laptop, or — in conjunction with available voice-recognition software — by dictating Progress Notes on a smartphone.
Behind the scenes, we have introduced Robotic Process Automation ("bots") into several key areas of the EHR to reduce repetitive, manual tasks that can help eliminate errors and save hours of time for medical staff.
On the right road to the future
"If we don't think about this globally," Wolf told the HIMSS22 audience, "think about population health management, access to affordable care, taking care of people wherever they are — we leave intact a fundamental environment that is going to be susceptible to all the risks we had before."
Wolf is right. And our time in Orlando convinced us that eClinicalWorks is right there with him, showing the way to a data-rich and better-connected healthcare future.
Related Post
Tags
healow TeleVists
HIMSS22
network EHR
Patient Relationship Management
Population Health
PRISMA
remote patient management
remote patient monitoring
telehealth