eClinicalWorks Blog Details
healow TeleVisits: How Fast Deployment Helps
eClinicalWorks

South Florida practice shows the way
During the coronavirus pandemic, medical practices across the nation have been sounding an urgent note — "Get me telemedicine, stat!"
Just how quickly can a practice get up and running with an industry-leading telehealth solution such as healow TeleVisits™?
Very quickly.
A South Florida endocrinology practice using eClinicalWorks, Palm Beach Thyroid and Endocrinology Wellness, enabled TeleVisits on Monday, March 16. Just two days later, Dr. Anna Frish was able to report that 80% of the practice's daily visits were being conducted online.
Reducing risk for patients and providers
Dr. Frish told a reporter from local TV station WPTV that many of her patients are immuno-compromised. Having to physically travel to her office during the current crisis would place them at higher risk since they would have to mix with crowds.
Moving medical visits online whenever possible is one of the best tools practices and their patients have for controlling the spread of coronavirus.
Telehealth, Dr. Frish told a reporter, allows her practice to order labs directly, ensure patients are in good health, and reduces the risks for both them and her staff.
As this March 2 report in Medical Economics makes clear, until and unless an effective vaccine for coronavirus is developed, the best way to limit its spread is to avoid exposure.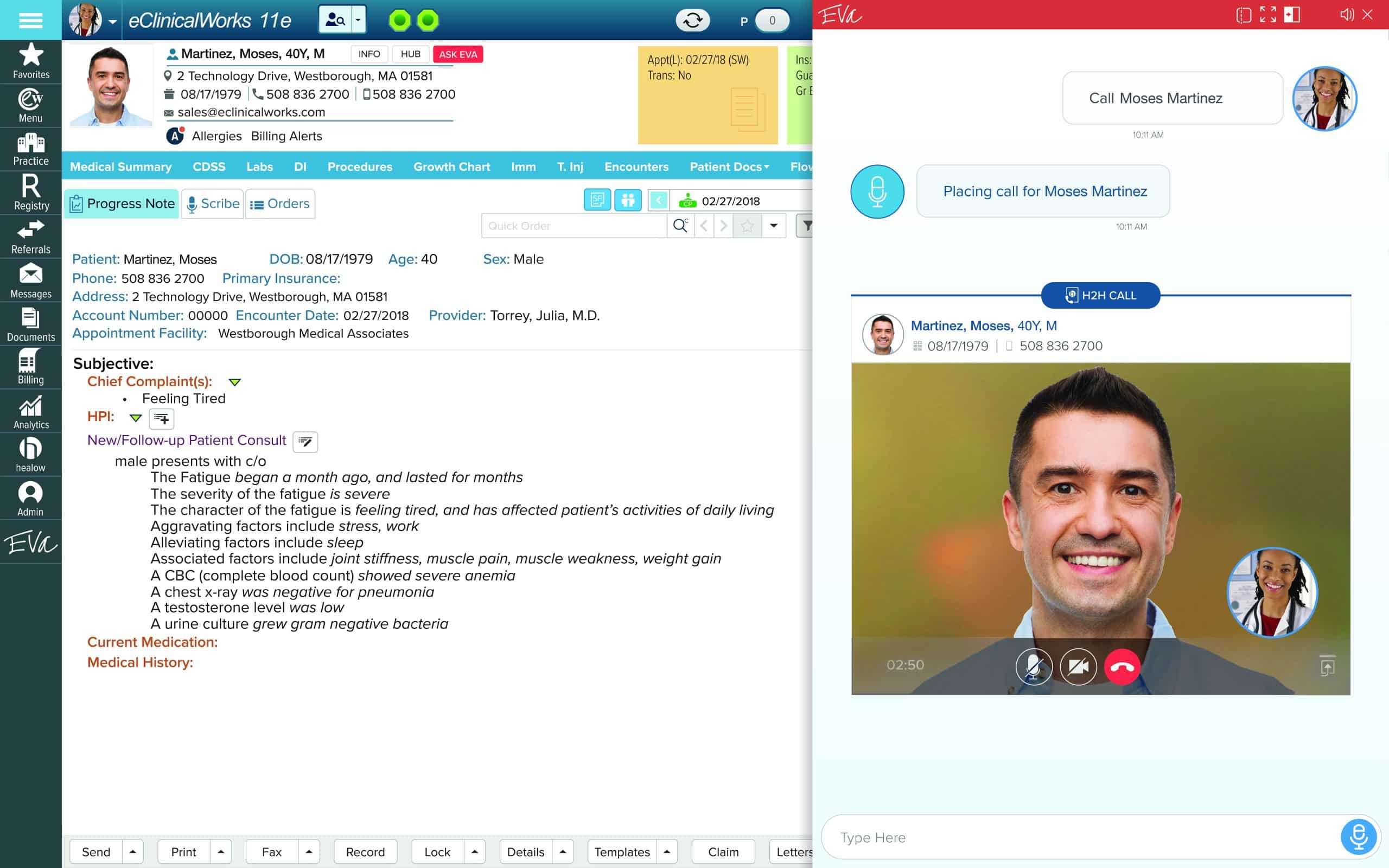 Not quite immediate, but very fast!
"Stat," by the way, is short for the Latin statim, meaning "immediately." and while TeleVisits aren't quite that fast, they can be enabled in just minutes from the On-Demand Activation menu for any practice, like Dr. Frish's, that is already using the eClinicalWorks EHR.
For individual practices or medical groups that use another EHR, eClinicalWorks is also making healow TeleVisits available as a stand-alone telehealth solution.
For complete details on how to activate TeleVisits or get started with it as a stand-alone solution for your practice, get started below.
{{cta('127a46f6-3881-467a-9570-711a44740956')}}
Related Post